We witnessed Diwali in January! Wanna know how? Well, there was this occasion called 'Nirman Diwas, which is a celebration of the merger of Union territories of Dadra and Nagar Haveli and Daman and Diu. After Portuguese rule, 'Dadra and Nagar Haveli' and 'Daman and Diu' were separate Union territories of India until 2019. The merger bill passed by Lok Sabha & Rajya Sabha united them as a single territory effective from 26th Jan 2020. That's how it started.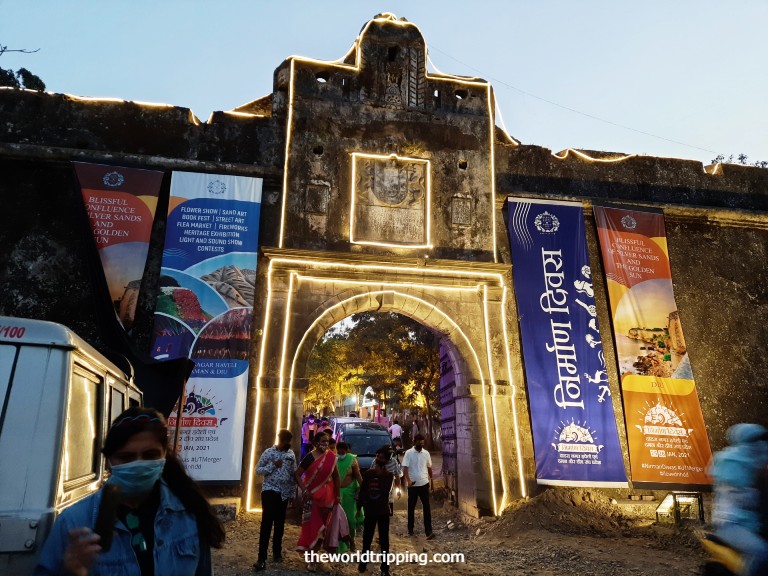 On the 1st Anniversary of the Nirman Diwas, we were vacationing in Daman, where all tourist places like Nani Daman Fort, Lighthouse, and Daman Ganga Bridge were lit up and boosted with festive vibes, especially Moti Daman Fort which was decorated with flowers & illuminated by light strings, celebrating India's Republic day as well as 1st Anniversary of the Merger day.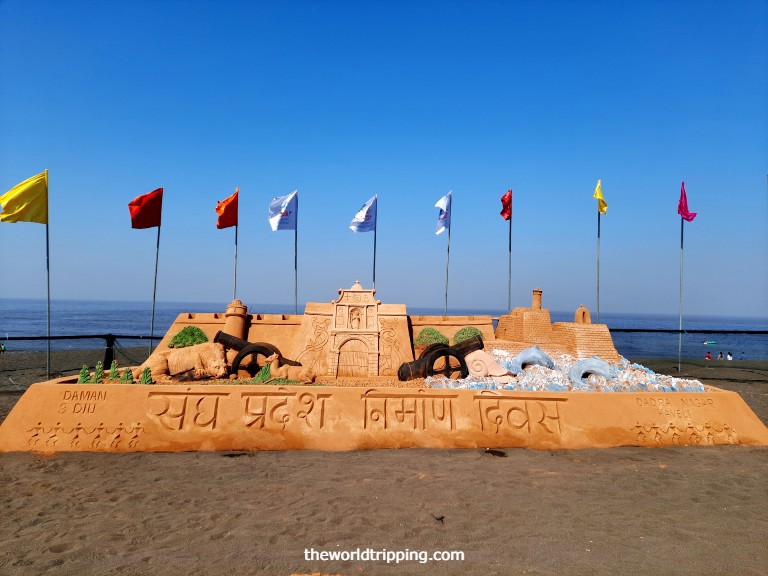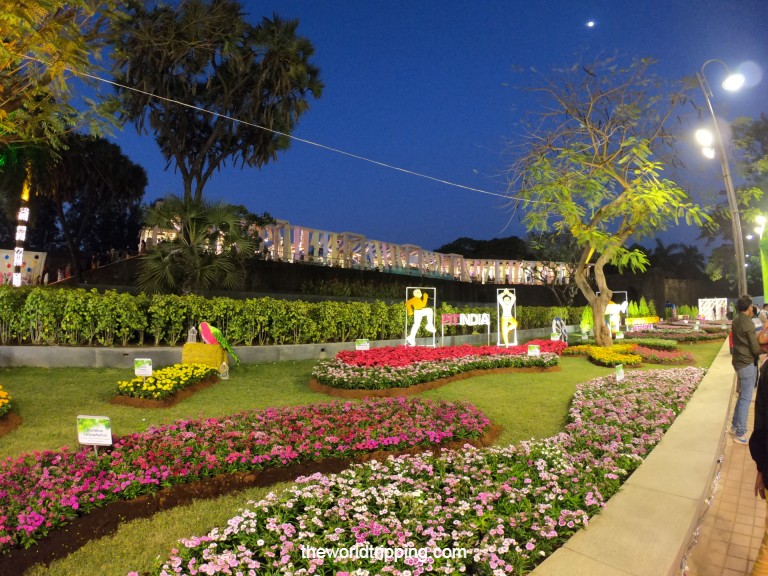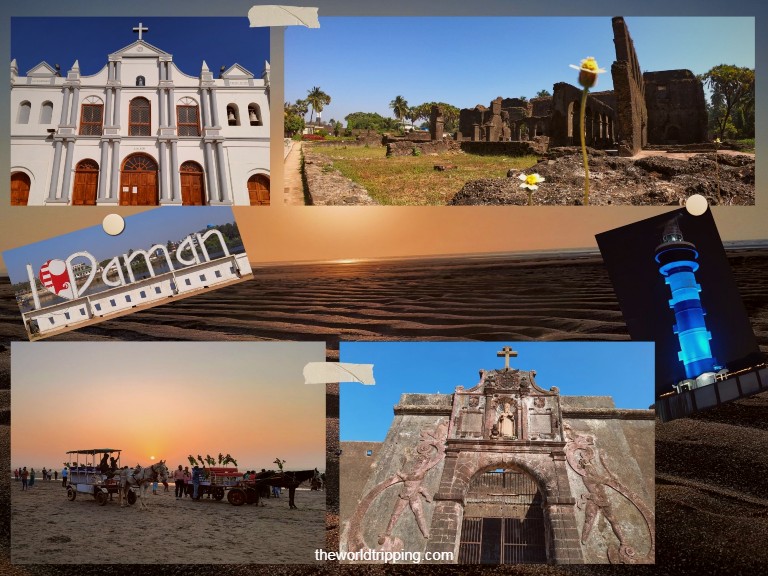 Don't forget to check out 2-day plan covering all famous places to see & top 10 things to do in Daman.
It was a well-organized social event with a lot of fun things to enjoy like the Sand Art & Flower Show, Book Fest, Flea Market & Heritage Exhibitions showcasing the local arts and souvenirs.
Locals actively participated in competitions like Photography, Videography, Singing, Cooking, Painting and Treasure Hunts. In the evening, they conducted a Sound & Light Show, Laser show, and Fireworks.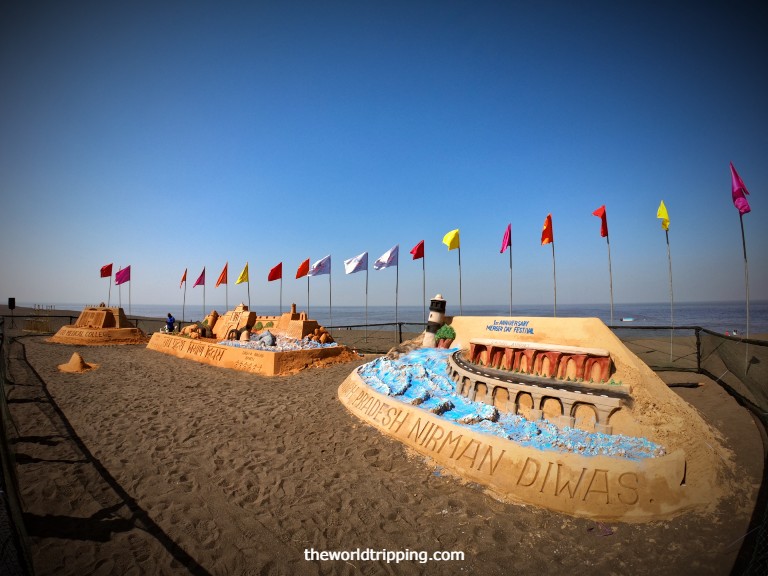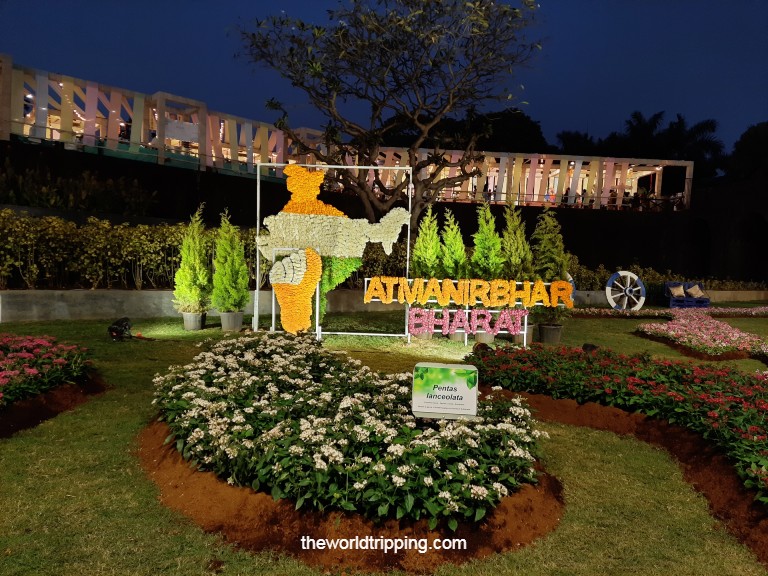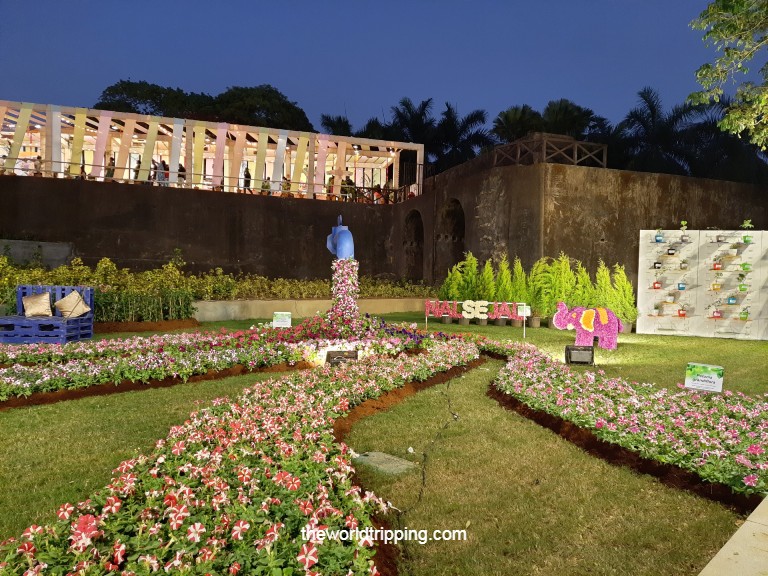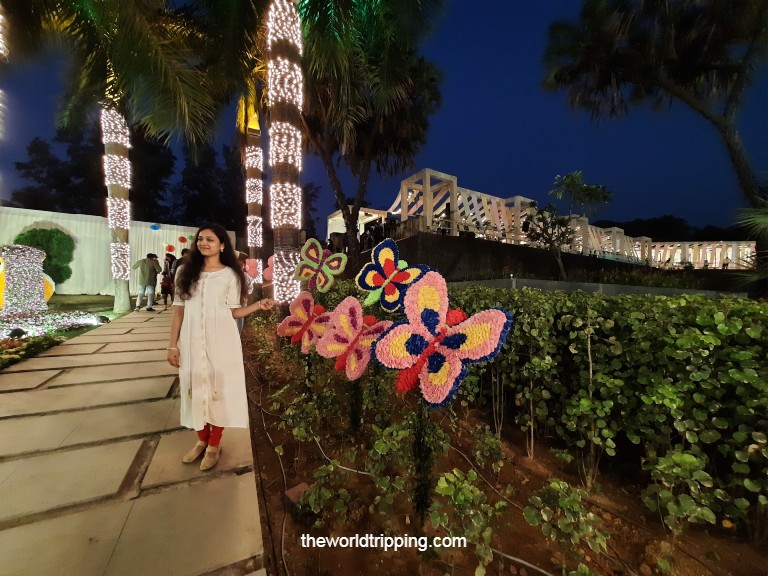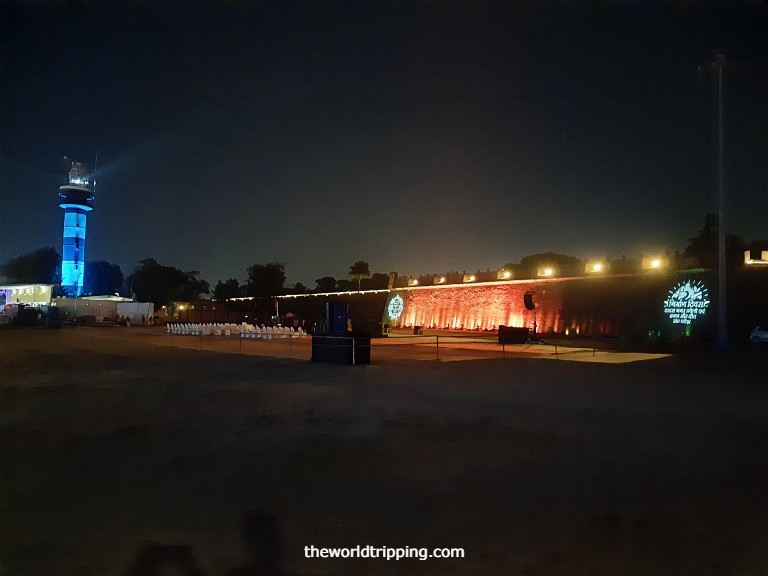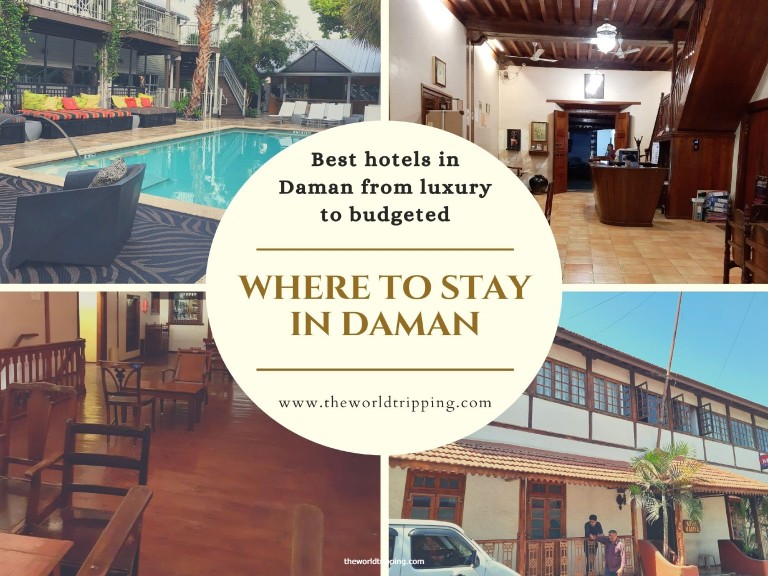 List of best hotels from five-star properties to budget options. Get to know what they offer at what price?
Local people gathered with their families and children were all dressed up and immersed in a festive mood, some of them were relaxing at the beach, and some were roaming around the fort premises enjoying the flower shows & fireworks, taking photographs, eating snacks. It was no less than a Carnival!!!
We had a memorable evening in Daman, all thanks to Nirman Diwas! Such a heart-warming & cultural experience for us. Sharing here a glimpse of Nirman Diwas-2021…Happiness overloaded!