Thank you so much for your interest to know more about us and our exploration journey.
Meet Saurabh & Sanjeevani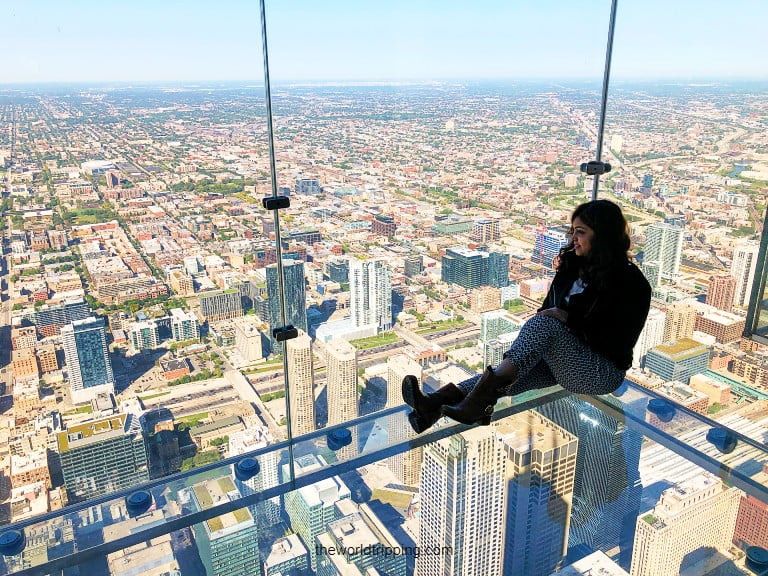 She is chirpy, dreamy, talkative and good at storytelling. You won't believe, she can give you exact screenplay of what had happened 10 years back along with dialogues…This quality of hers help us to write down travel stories and experiences from our past travel.
She takes care of the research part before we travel to any unknown places. She is the one who's writing all posts and designing this website from scratch. I am proud of her!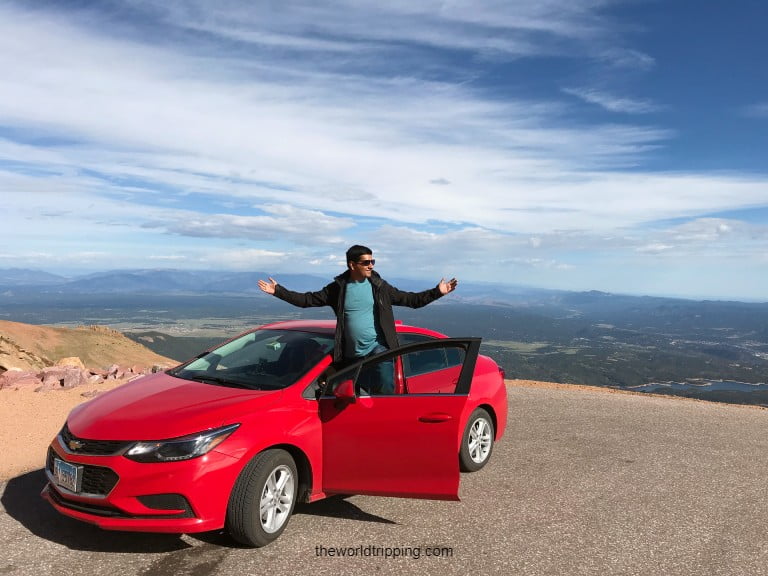 He is a 'Talk Less Do More' kind of person, reliable and organized, he is good at planning and super-quick at taking decisions. This quality of his help us to take spontaneous decisions during the travel and he takes care of booking hotels, flights and making day-wise itineraries.
Saurabh loves travel as much as his engineering profession. Before marriage, he has already been to 15 countries. And now he is taking me to my dreamlands!
We both are different personalities but together we make a perfect team!!!
What does travel mean to us?
We're happily married couple from India, sharing similar passion for travel. Some of you may know, India is an epitome of the world. If you travel from state to state within India, you will see a lot of diversity, in terms of geography, the people, their physical appearance, lifestyles, food habits, languages, clothing attires, cultures & religions, arts & festivals, sports, dance, music & entertainment and so on..
Traveling connects you with the outside world, teaches you about vibrant & colorful topographies, gives you chance to meet people from various regions, sharing thoughts, knowing their daily routines & challenges, exploring their way of living life.
Similarly, this world is huge, mysterious & full of natural wonders! So much to explore right? This all intrigued us & generated hunger to travel more and more, not just limited to our country but the WORLD.
We feel most alive when we are traveling & exploring destinations, cultures, history, their food & lifestyle. 'The World Tripping (TWT)' is our travel blog, where we decided to penned down our travel stories & experiences to encourage you to get outside of your doorstep and chase your dreamland!
If given a choice, we enjoy less crowded, offbeat destinations and prefer to get lost on islands over big cities. We love to collect souvenirs from each special place as a token of love.
Being a full time working professionals, we believe in 'work hard, travel harder' policy. Yes, you can do world tripping with a full time job and that too without breaking the bank or sold-out your stuff.
We encourage you to follow our mantra:-
"Tripping around the world at your own pace and style. Traveling should not be treated like an activity or a waste of money, perhaps, it can be a source of happiness, knowledge, satisfaction or just a beautiful escape."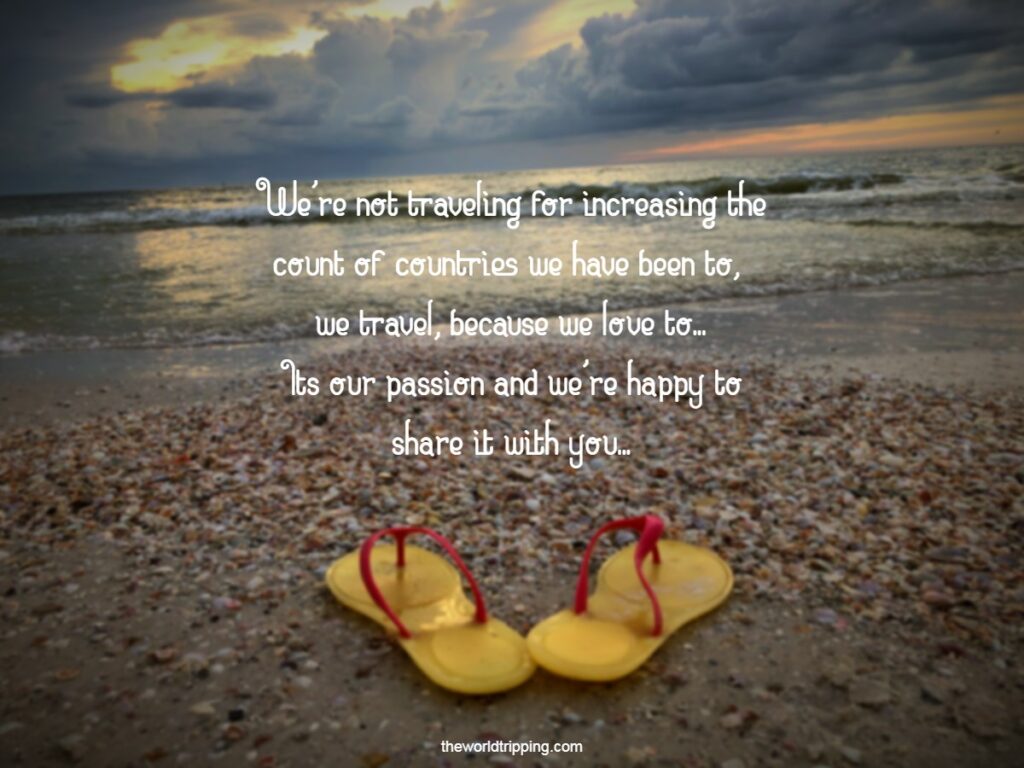 How 'The World Tripping (TWT)' born?
Over the past few years, we have been traveling to some awe-inspiring places, explored cultures, tested lip smacking food, done several world famous road trips, tried adventure sports, hiked on beautiful trails, witnessed volcanic eruption of the world's largest natural fountain geyser, visited world's biggest waterfall, been to Asia's beautiful beaches, taken a selfie with the world's giant tree, encountered with wild animals during the travel, have seen one of the most endangered mammals in the world and the list goes on..
There was a time, whenever we came from any vacation, we used to share all our travel stories, funny experiences to our close friends and families. And many of them asked us to share photos & used our itineraries to plan their own travel. We thought, why not sharing the same with bigger audience on a larger platform. That's how 'The World Tripping (TWT)' was born !!!
We are not professional writer, photographer or a storyteller, we're just trying our best to convey all the needful information, tips and our experiences through our posts. We hope you'll ignore our writing mistakes wholeheartedly if any.
It's a big deal for us being a newcomer in blogging industry, as we invested our time, hard work and dedication, in-return we wish for your love and support to our blog.
Dear Friends, we're genuinely grateful that you come to visit this site, and patiently reading this page so far, but DON'T STOP here, the world outside is so beautiful, waiting for you, that you should see by your own eyes. We are here to guide you!
Being a frequent traveler, we experienced that, booking flights and hotels are equally important than doing research & plan itinerary of the destination, especially when you don't know the place well. After all, cost involved in flights and hotels plays major part of your trip expenses. We don't like our hard-earned money going wasted, so we prefer to do lot of research before spending on hotels.
Let us be your guide to help you choose right hotels that fulfill all your needs, sometimes luxurious but pocket friendly and sometimes comfortable & safe like your own home that you'll feel free to explore, enjoy and immerse yourself in the things that matters most to you!
If we could inspire at least some people to kickoff traveling and ticking their bucket list by managing bread and butter with the help of our travel tips, on that day we feel this blog as a success. Cheers to new beginning!!!
Friends, please tell us your thoughts about our site in the comments down below. We would love to hear from you, it keeps us motivated to travel more and write more.
If you are planning a trip to any of the places we have visited, we are more than happy to help you plan your itinerary.
We're Also On Social Networks, Let's Connect!​
The World Tripping (TWT) offers a platform to reach dedicated and engaged travelers who are keen to explore the best destinations and experiences. 
We are open to work with brands to create digital and print content, partner on social media projects and promotions, blog collaborations, and more. 
Shoot us an email at – [email protected], we would love to help your brand achieve greatness!
Join Our Mailing List For Exclusive Resources And More!