What's your plan for the holidays?? How about a cross-country road trip in USA? Are you looking for some road trip ideas? Driving across the vast and diverse landscapes of the USA is no less than an adventure. Road trips are total fun whether you do it in a hot summer break or chilly winter.
A well-maintained car is the key to a successful & carefree road trip in USA. So, are you wondering that should I rent a car or drive my own? Well, the answer is not that simple. You might be thinking why I should rent a car if I own one already? How it can save my money?
Both options have their pros and cons, in this post, we summarize all possible ifs and buts that favor one or the other, help you take the decision that best suits your needs, and ensures a wonderful road trip.
Please read this post till the end, as I've written final words on the given comparison and also mentioned top 10 car rental companies available in the USA specified with reasons.
The cost evaluation has to be the first criterion that needs to consider while taking this decision. Now let's discuss a comparison between the costs involved for a rental car vs own car.
Renting a car vs driving your own calculator
i) Rental costs
You need to do inquiries about rental car rates from various agencies available in the market. Rates may vary upon different factors like daily rental charges, pick-up and drop-off locations, duration of the trip, type of vehicle, etc. Plus check them with any daily mileage restrictions or any additional charges. This cost is not applicable if you use your own car.
ii) Car insurance charges
First of all you need to check whether your current car insurance covers road trips or not. If it is not adequate then calculate the cost of purchasing a new/additional insurance plan. And compare that with the rental car insurance charges.
iii) Fuel efficiency
On a cross-country road trip, one of major the expenses comes from fuel consumption. Considering the price of the gas and the mileage, do you think, is your vehicle fuel efficient? Short trips are generally fine but for longer trips, using a fuel-efficient car can save you big money. If your car gulping gas, renting a more fuel-efficient vehicle is the best choice.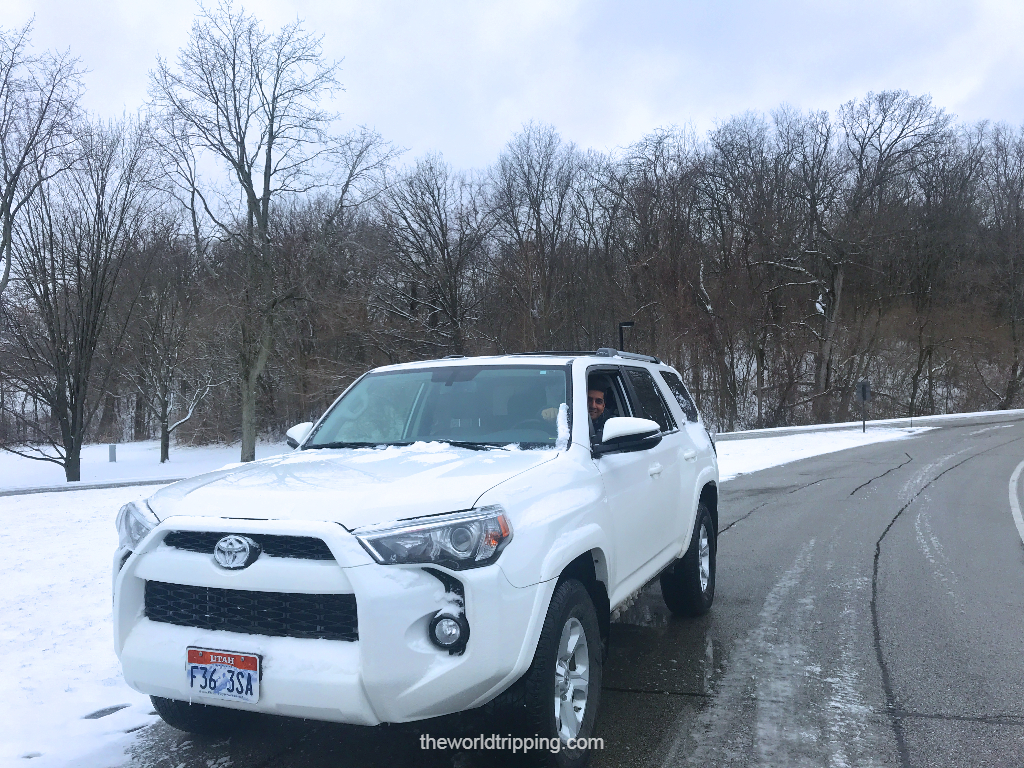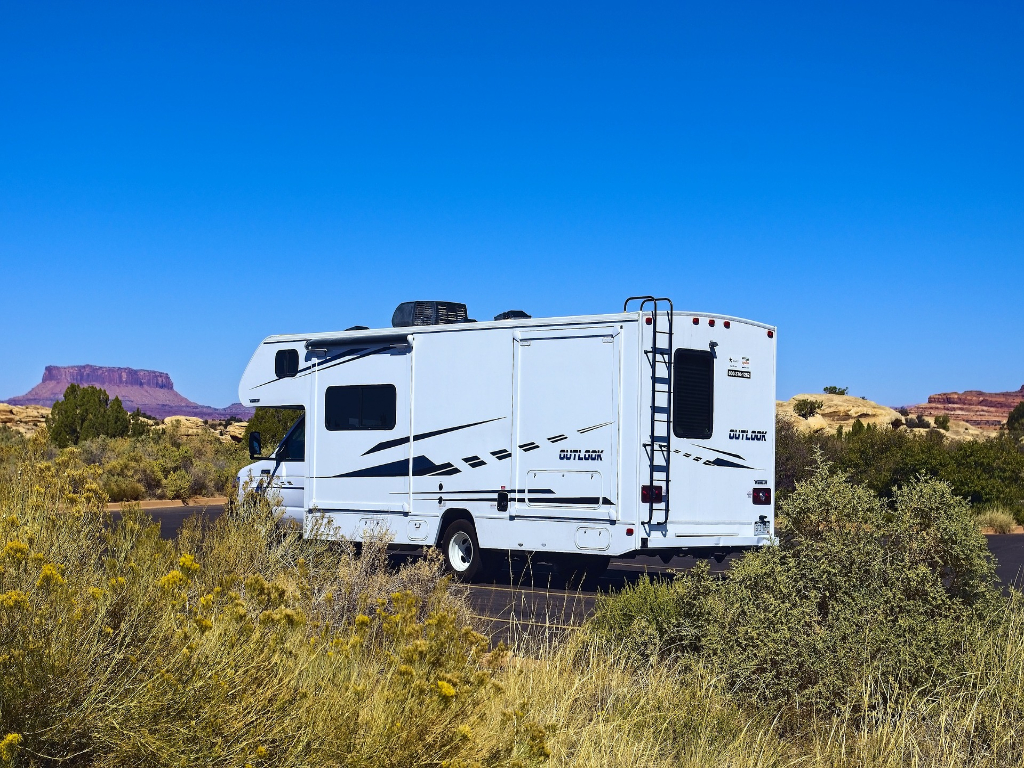 iii) Save money by choosing the right size of the vehicle & type of vehicle
Road tripping in an 8-seated car/SUV with single or just 2 passengers is neither required nor worthy. Instead, you should rent an appropriate size car as per the number of passengers traveling to avoid unnecessary expenses.
On the other hand, if you are traveling with a larger group of people or two families then instead of taking two private vehicles you can always rent an 8-seated car or 12-seated van to accommodate more people in a single car to reduce the overall cost of the trip.
You can rent an RV (Recreational Vehicle) and save money on accommodation.
Going on a road trip where most of the time you are spending is driving your vehicle. And it will be a pleasant drive if your vehicle is fit n fine and revving. Your car must be in good condition, reliable, well-maintained, and can survive long distances in various road and weather conditions.
But, if your car endurance is low then I'd suggest, do not push your luck going by your own car for long trips. Older vehicles are more likely to break down, which adds on the extra cost to repair, and towing fees and it will ruin your travel plan.
However, rental cars are very well maintained, you don't need to worry about tire pressure, oil level & servicing. Nobody wants unnecessary stress on vacations, so to avoid mess, a rental car is a savior!
3) Extra features and driving comfort of the vehicle
Does your car have sufficient space for luggage, camping gear, or other equipment? Is your vehicle a 4 X 4 wheel drive? Are they all-weather tires? What if you travel on mountainous terrain or maybe you need snow wheels when driving in rough winters?
If your vehicle is old then it may not have good entertainment systems, efficient air-conditioning, an in-built GPS navigation system, a cruise control system, ergonomic seats, heated/ventilated seats, modern safety features, etc.
When you are driving for around 8-10 hours daily on a highway at a constant speed, you must have at least some of the above-mentioned features in your car for a comfortable drive. This can be a reason to decide whether you are comfortable driving your own vehicle or not.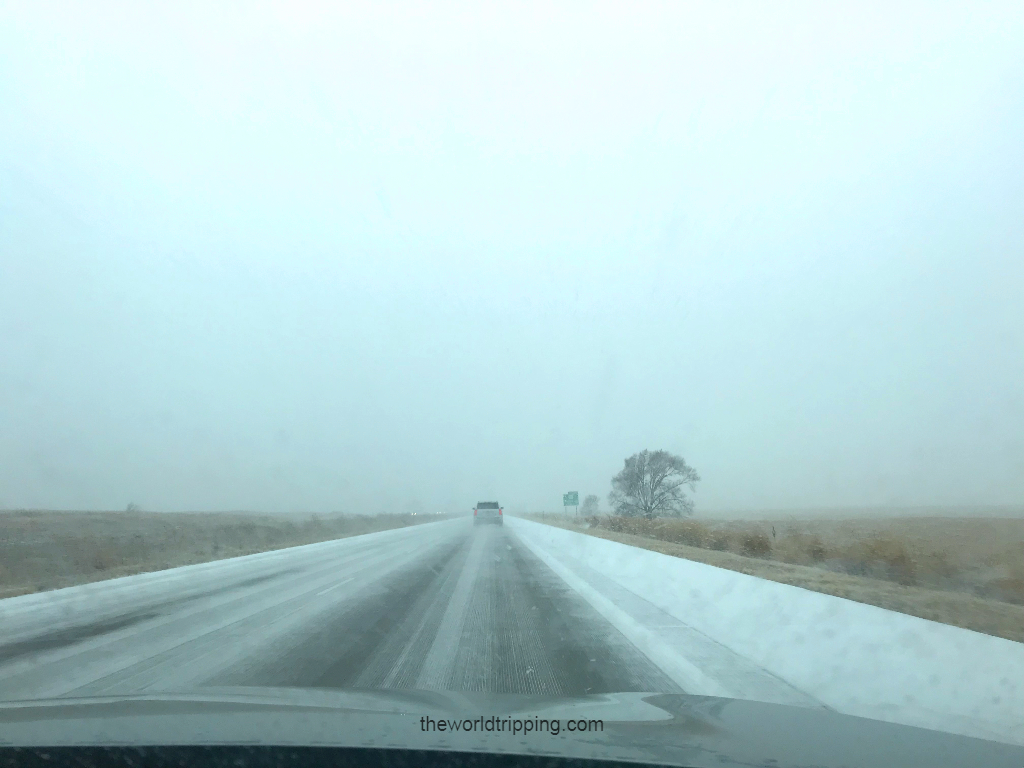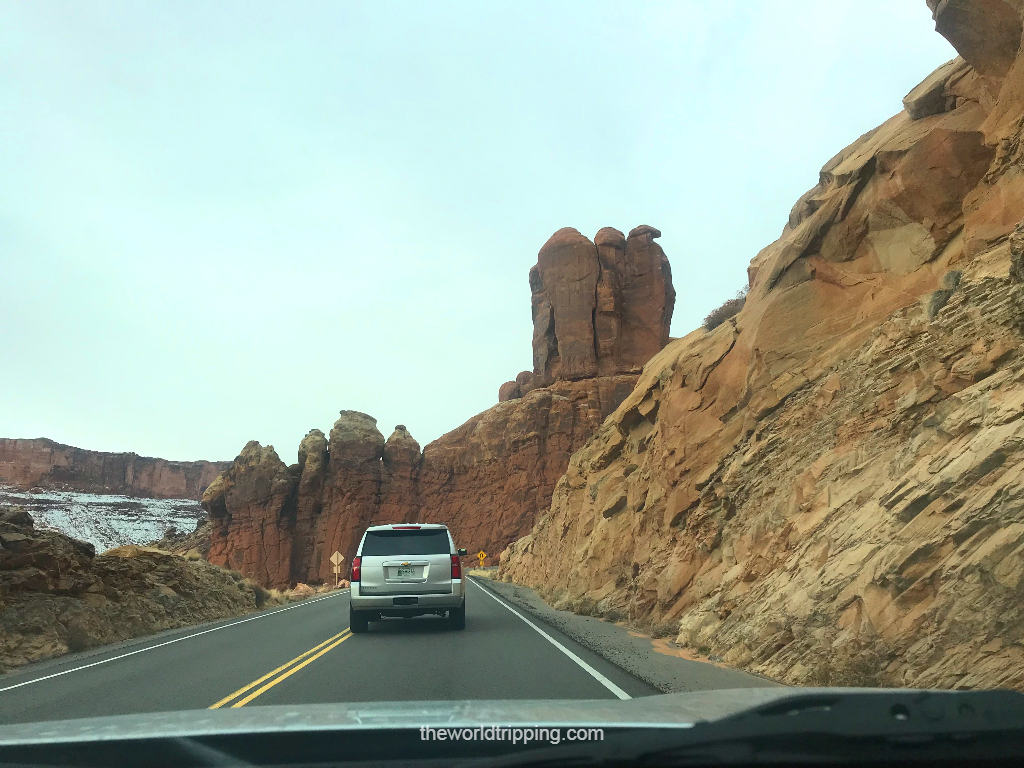 If your car has already reached its retirement then you know what the best option is.

'Better safe than sorry'. For long-distance travel, especially when you're driving for 7-10 hours continuously, you are more prone to make mistakes due to fatigue, and a single mistake could lead to dangerous hazards/accidents.
You must be cautious while driving and your vehicle should have minimal safety features to protect you, if it doesn't then we would suggest you rent a car with all safety features. Rental car company offers insurance that can be purchased at additional cost and covers full or partial compensation against loss damage in an accident.
In case of a car breakdown or any emergency, they also provide backup services at any time at any location. Having an all-wheel drive car with snow tires/all-weather tires are essential for winter road trip similarly, a 4-wheel drive vehicle/SUV with decent ground clearance and safety feature is required for driving on off-road trails.
Your own vehicle may not have all those features, but thanks to rental car companies, they have options for your needs.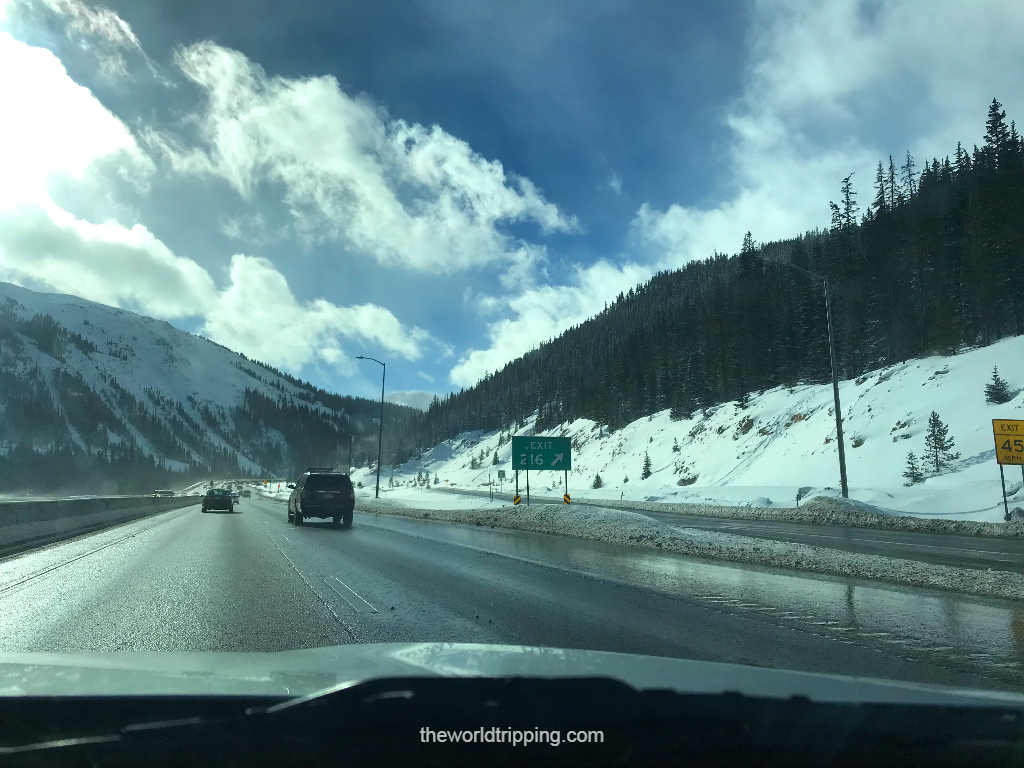 5) Adding miles lower down car value
Keep this in mind, using your own vehicle for long-distance travel means you're adding up those extra miles to your car, which ultimately increases wear and tear, damages tires and it will lower your car value. 
Choosing a rental car over your vehicle might be a clever decision to avoid future repair costs. It provides you freedom from worries of maintenance and depreciation.
Driving your own car makes more sense on account of convenience & flexibility especially when you will have spontaneous travel plans without a predefined travel schedule. But there are other factors too!
One-way trip- If you are planning to drive only one way to the destination then a rental car is the only option which you can go for. Some rental companies let you choose different pick-up and drop-off locations at their sites. However, there are charges involved as per the distance between the two locations that you need to pay. But it gives you flexibility if you don't want to return back driving on the same road.
Cheap airline ticket vs road trip- This comes into consideration when you get a cheap airline ticket for your destination. Air travel gets you there in some hours whereas during road trips it gets longer. You can rent a vehicle at your destination place for local sightseeing. So, the cost involved in a road trip on fuel, hotels, and food must be compared with air travel + renting a car at the destination.
These are all flexible options that you can choose as per your needs.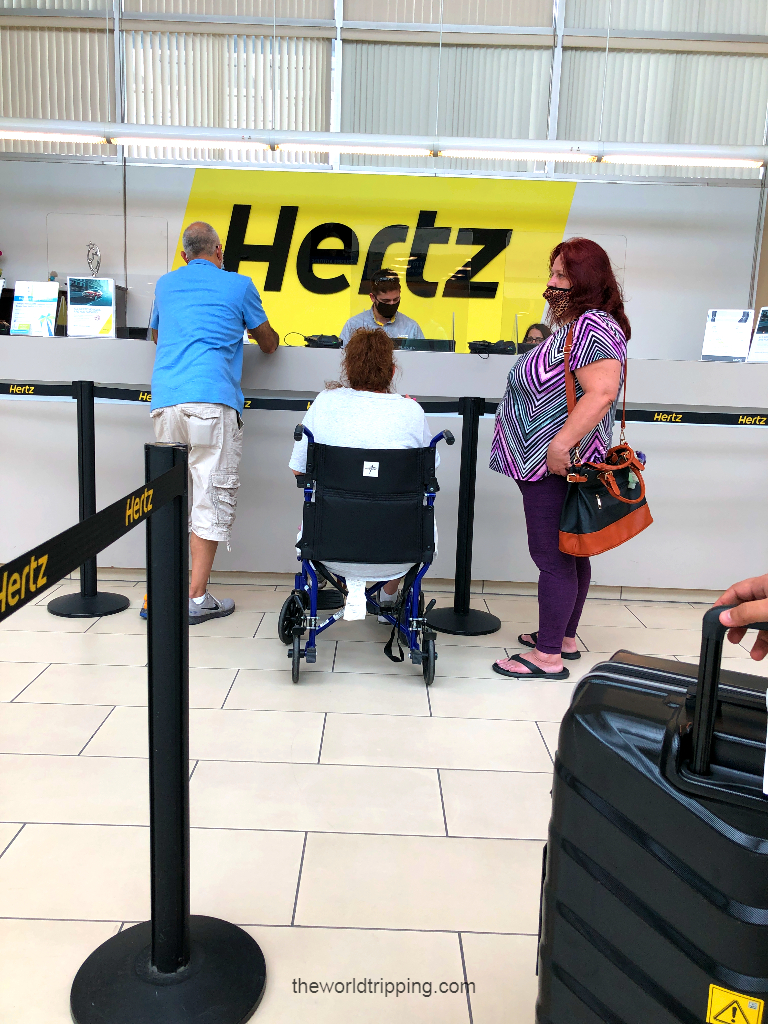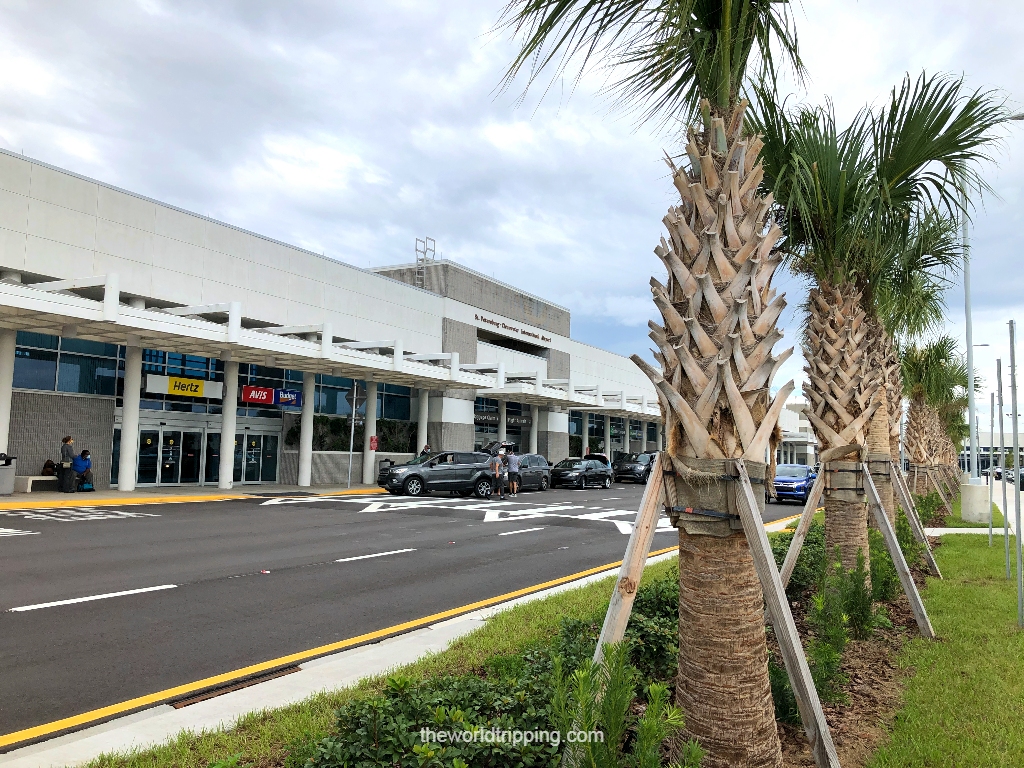 7) Driving the car of your dream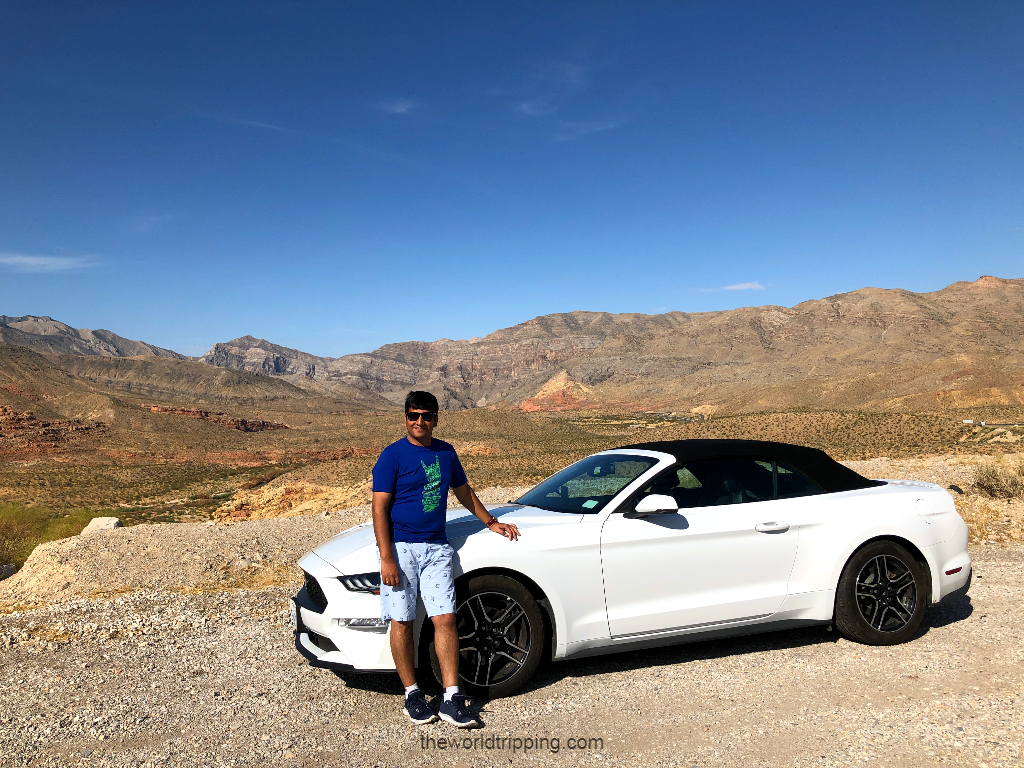 The time is now to fulfill your wish of driving a car of your choice in your dreamland. Saurabh always wanted to drive a Mustang-convertible and we did it on our California-Las Vegas road trip. It's a great opportunity to test-drive new vehicles. 
Rental car companies have many options from sports cars, and SUVs to Limos & luxury…Some dreams are worth spending for because the happiness you get is priceless!!!
8) Rental car rewards for membership holders
After each booking, you may get reward points in your membership account. There are various benefits you can get by redeeming those points like free rentals, luxury cars at a price of lesser category vehicles & up-gradation in vehicles– from full-size cars to SUVs, from luxury to sports cars as per the availability.
So, when your own car doesn't quite fit the road trip, and you want to drive a car that has a powerful engine, drives faster, looks super cool, is comfortable, 4 X 4 wheel drive with all safety features, the one with open sunroof, or the one with a good mileage or maybe the one with more seating capacities, oh, how can I forget if you want to just do RV-ing, then renting a car over driving your own would make more sense.
Now it's up to you to decide how to base your decision after evaluating the above factors. I hope I did not confuse you and helped you solve your question.
Top 10 car rental companies in the USA
Following are the top 10 car rental companies in the USA with brand recognition, market share & customer popularity-
I have provided links to every option, it's always a good thing to check their website, and customer reviews and compare prices before making any reservation.
Pin it for later, if you like it!!!