Do you know, how gigantic America is? Literally 3 times bigger than the country we came from (India)!
Is it your first time going on a cross-country road trip and could not decide whether to fly or drive? Are you getting goosebumps just thinking of driving a thousand miles? What is more convenient & cheaper, is it driving or flying in the USA?
Are you a foreigner who wants to explore the USA but is scared & confused? You must be having so many questions like- Am I allowed to drive in the USA being a foreign national visitor? Is it safe to be on the road? Do I get public services on highways? What If my car broke down?? Or should I just forget about driving and book a flight to my destination?? 
Yup, we also had the same sort of questions before going on our first cross-country road trip in the US. But after several road trips, we became unstoppable. I'll be sharing our road trip experience and reasons why road trip in USA are better than flying.
Advantages of driving in the USA
Driving is an ideal option to ease the overall cost of the travel, do you know why?
Traveling by car gives you the freedom to take your entire family & friends with you along with your family pet, and make it more enjoyable and awesome without worrying about expenses on individual flight tickets, paying for pet transport, etc.

Liberty of taking extra luggage in the car whereas, you need to pay for it during air travel.
In the USA, fuel cost is generally low/competitive.
Majority of Interstate highways are non-toll roads yet well maintained. And if it has a toll, then the amount is insignificant.
In a car you can take your own food, fruits, and snacks to eat & drink during travel, which keeps your spending low.
You can rent an RV (Recreational Vehicle) with amenities like kitchen, bathroom & sleeping quarters), motor homes, camper vans, and caravans. Those are popular choices for road trips to save money.
RV parks & Campgrounds- Road trip costs can be reduced by choosing to stay in campgrounds, which offer tents, and cabins on rent with lower rates & in some city parks it is absolutely free. There are RV parks available to stay overnight or longer.
Quick suggestion- Make sure your car is absolutely ready to get on the road (Routine car maintenance is a must) to avoid any expensive repairs along the way.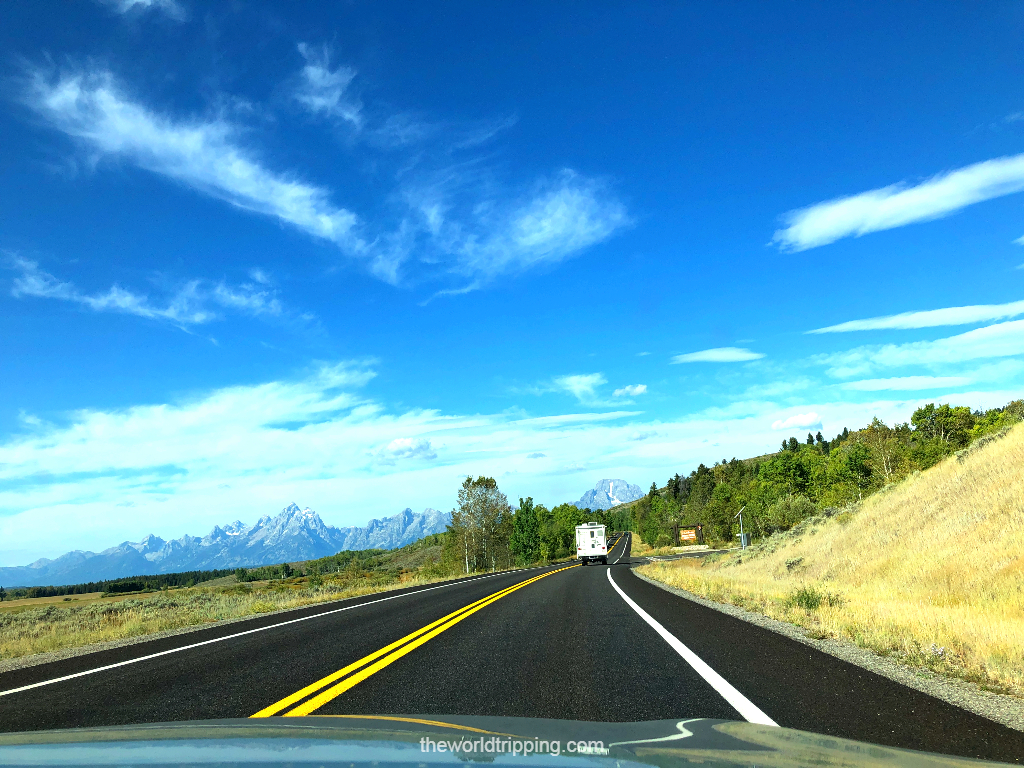 The popularity of road trips over flying trips gets backing due to their flexibility. Want to know why?
There is no fixed timetable when you are driving, just follow your mood, the road is all yours! I know some friends who love to drive during night hours when roads are silent, we call them night owls. Saurabh and I are early risers, so we prefer to start early morning to catch the sunrise on the way. On the contrary, during air travel, you are time bound to catch your flight and wait between layovers.
No need to follow luggage size & weight limit:
On road trips, you can pack anything and everything until your car gets full. There are no such restrictions like flammable or harmful things not allowed. No need to follow size & weight limits for the luggage
Freedom of taking outdoor equipment & gear: 
Pack your camping gear, fishing gear, sports equipment, skateboard, kayak, and bicycle if you have enough space in your car. You can bring your favorite board games which you can play in the back seat of the car. No need to say differently for RV, you know it's a home on the wheels!
Flexibility to change travel plans & add stopovers anytime during the trip:
You'll have the flexibility to change your travel plans, and dates of travel, adding stopovers in your journey. What if, you visit someplace and find it so interesting that, one day is not enough? Can you extend your stay? Yes, surely can if you are on a road trip. You can add a stopover & surprise your partner!!!
No need for early booking & reservations:
You can always add up more people with you even on the day leaving home.
When the journey is as gorgeous as the destination
What can you say when 'the journey is as gorgeous as the destination'? If you drive for a day, you will be able to see the wild desert in the morning & ocean in the evening. You'll witness the transitions in topography, culture, highway rules, and weather conditions from state to state.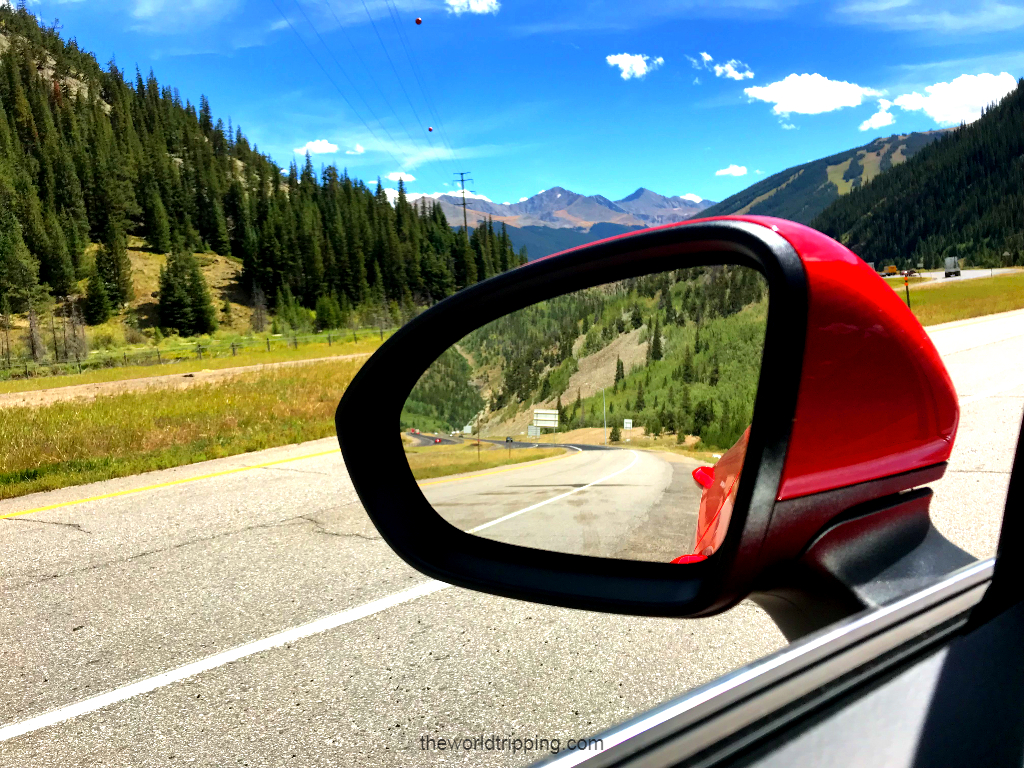 One more advantage of driving to the destination is, it gives you enough time to get into a vacation mood, relaxes your mind during the journey & most importantly, helps you acclimatize with the weather of the destination place. (I mean, Mid-westerner are known as flamingoes who fly to Florida during winters)
You can cover nearby attractions around the route of travel and take breaks wherever you feel like. As I said, there are welcome centers on the municipal borders of each state, where you'll get the opportunity to learn more about the state through its museum-like representation area, increasing your knowledge & curiosity about the place.
Whereas, in air travel, you fly from point A to point B entering & leaving many states' borders indirectly. We love the idea of crossing state borders by road and taking pictures in each state that sounds more fascinating.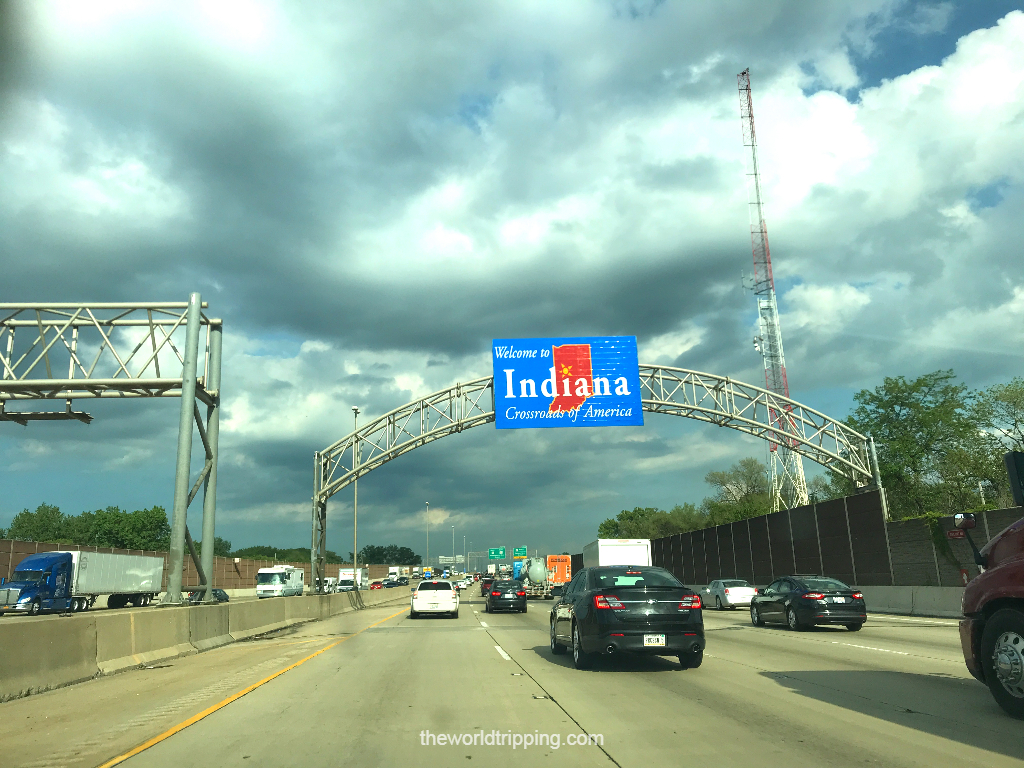 Strong road networks (Interstate Highways)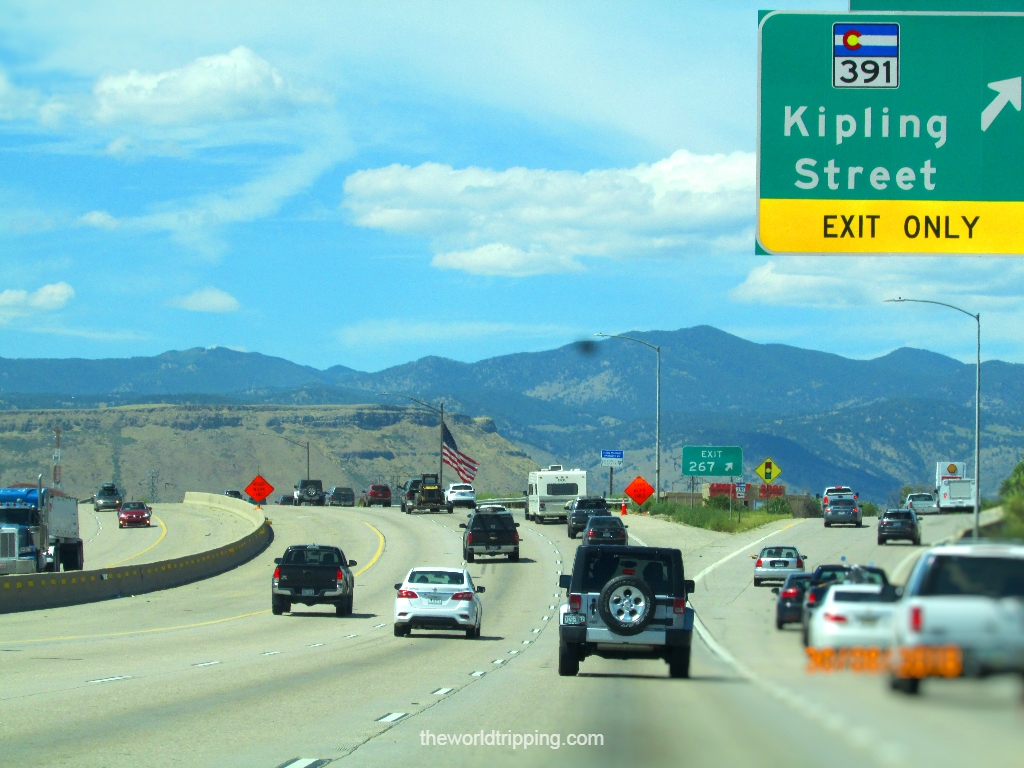 There is a strong road network, interstate highways extended from east to west & north to south, and no such place left unexplored and not connected to civilization except the national forest!
You will observe car ownership is common and the majority of people use their private vehicle over public transport for daily commute & long-distance travel because there are some states where public transport facility is not accessible/reliable.
Overpopulated major cities like New York City, Washington DC, Boston, Chicago, Philadelphia, and San Francisco where intercity public transport like bus, train & cable car systems are good options for daily commute.
Driving on highways are safe
Safety is always a topmost concern in any travel. If you ask us, the road safety you get in the US is the best than anywhere in the world!
The quality of road construction is good and the maintenance is on point.
All the road, street & traffic sign boards are accurate & reliable sources for navigation on highways in case your GPS or Google Maps fail to operate.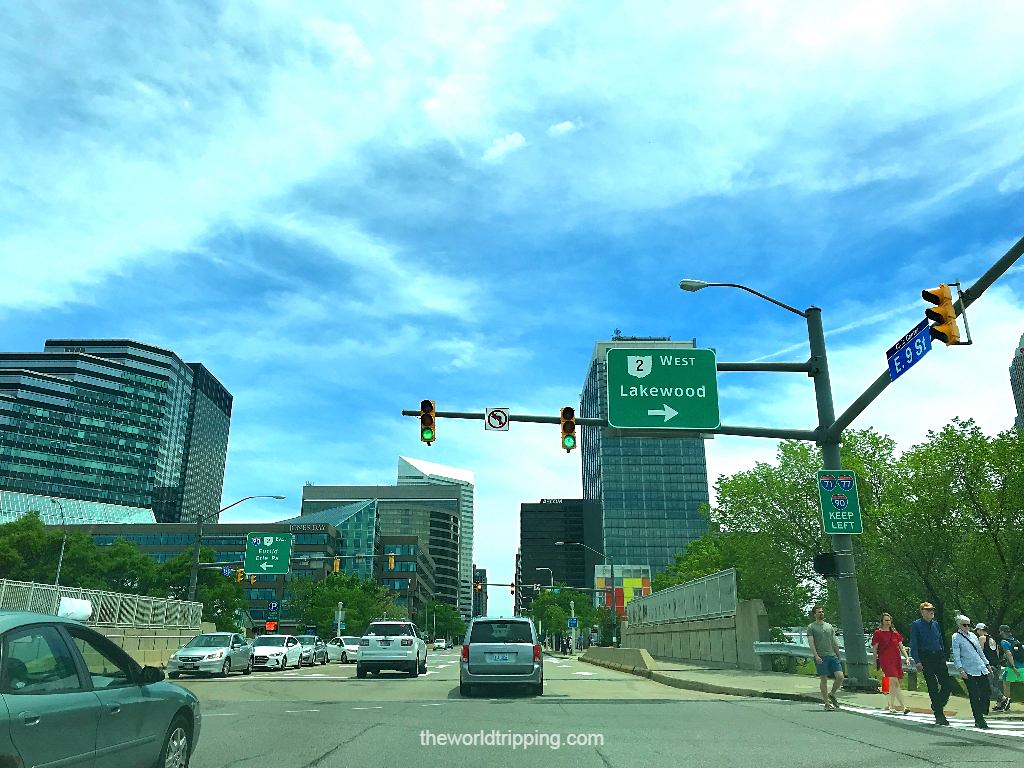 County Sheriff & highway patrol officers are on duty for supervision & control, ensuring everyone follows traffic safety rules on roads & highways.
Generally, speed limits are strictly followed by everyone. You may get a ticket for over-speeding. In some cases, they may take legal actions against you as per law, if you break any serious rule.
Highway repair/maintenance work performed from time to time by taking all safety measures without interrupting ongoing traffic.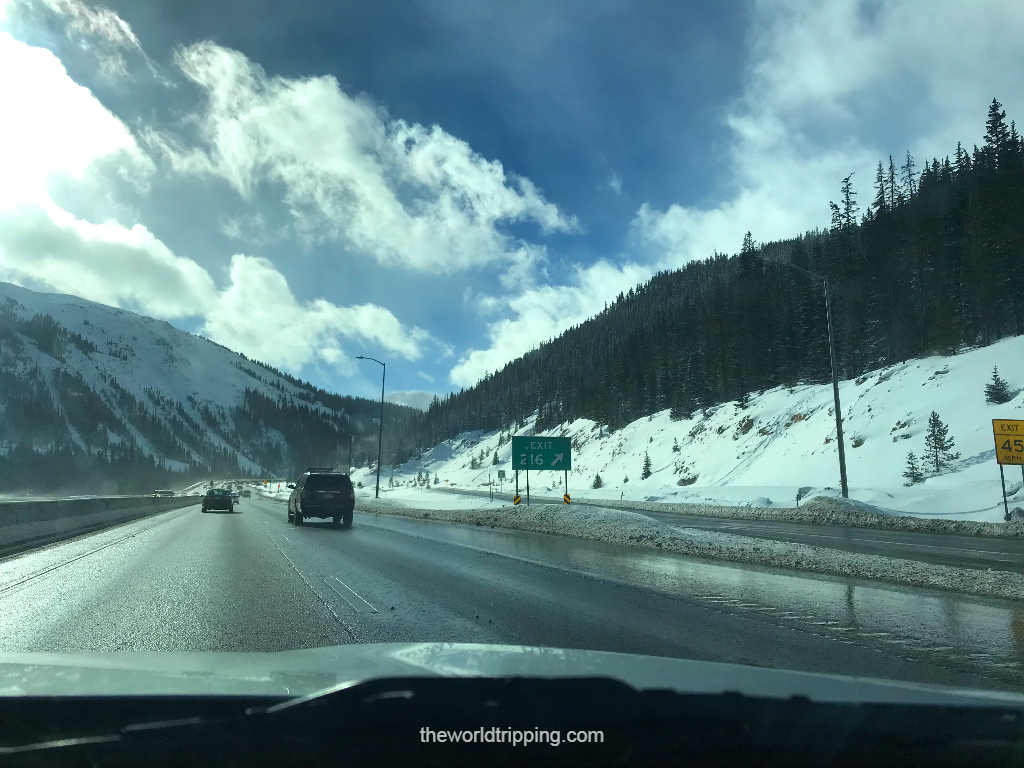 Highway maintenance authorities took extra care in winter by deicing, plowing & sanding timely to avoid accidents.
During snowy conditions, you need to follow snow chain rules as per the advisory issued.
In case of a car breakdown or accident, you can call 911 and/or a roadside assistance & towing service that is available 24/7. (The American Automobile Association, AAA for short, is one of the best roadside assistance companies)
Driving in the USA is absolutely a stress-free experience, even if you come from a foreign country and driving there for the first time. They have very strict rules that everybody follows, roads are well maintained and well-marked, and sign boards are clear, the navigation system works properly, so you don't feel anxious. 
Not just Interstate but their state highways and county roads are also commendable.
In fact, we have to admit that driving in the USA is comparatively easier & safer than driving in our country-India.
Excellent public facilities & services on highways
This has been one of the reasons for hassle-free road travel in the USA due to the following public services, and facilities provided on interstate highways/freeways/county roads for travelers-
It's a public facility provided along the interstate highways, where you can stop for nature's call, can stretch your legs & rest for sometimes, eat some snacks if you're hungry or refuel your car without exiting the highway. 
Restrooms are generally clean and have sitting areas, and gardens to freshen up your mood and regain strength. Plenty of space for dogs and children to run & play. Some may have information kiosks, vending machines, drinking water fountains, and picnic tables, while some of them have dump facilities for RVs to empty their sewage-holding tanks.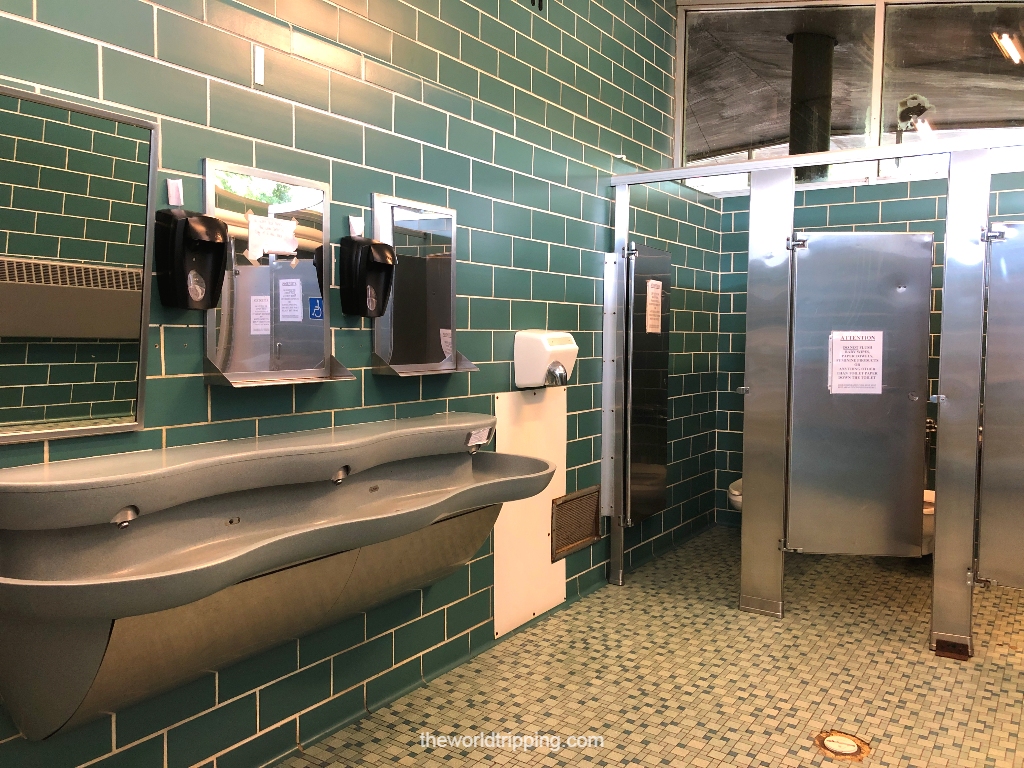 You may also find private businesses offering facilities like gas, store, food, and lodging indicated by a special blue signboard near an exit on most freeways. You can reload the grocery, water & ice, etc. Some of the private stores also offer shower and dry cleaning facilities.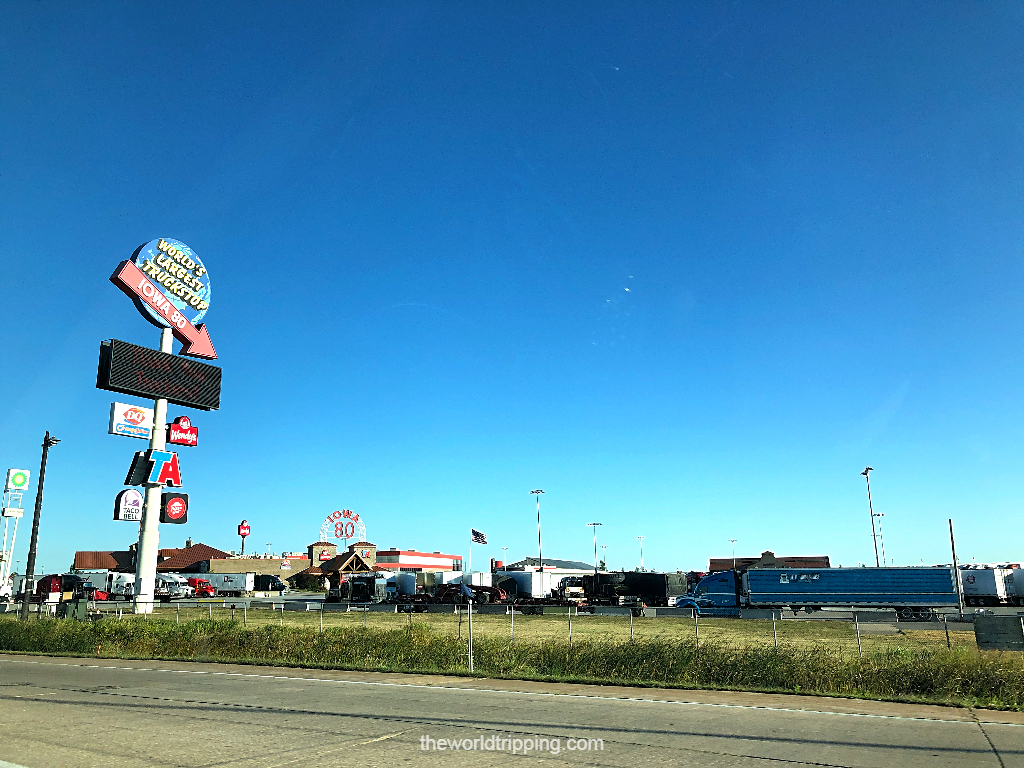 There are scenic overlook parking provided on the roads, where you can stop & take a short photo break without troubling ongoing traffic.
To avoid texting or using smartphones while driving, there are 'text stops' designated where you can legally stop.
# Visitor center/ Welcome center
There are welcome centers/visitor centers located near state borders. It's a rest area but larger than the regular one and has additional facilities like information kiosks about the state, free travel guide magazines, maps, museum/customized display area to show culture, famous places, or specialties of the state you are entering. 
I like collecting maps and magazines along the way. You may also find one or more dedicated employees to provide assistance.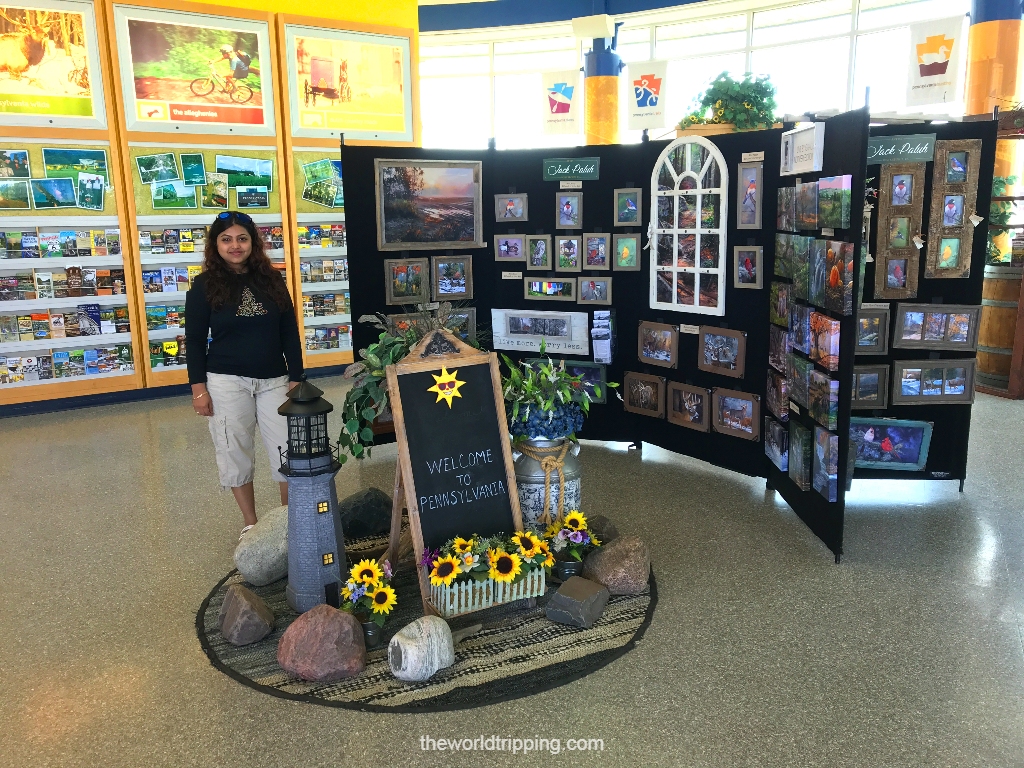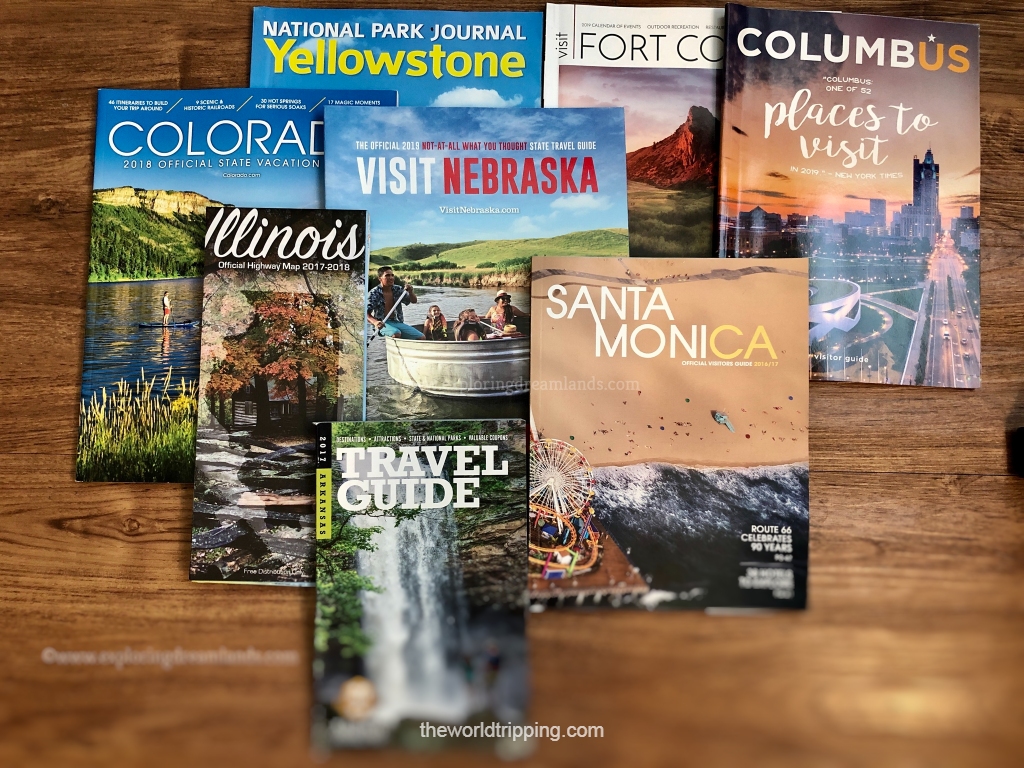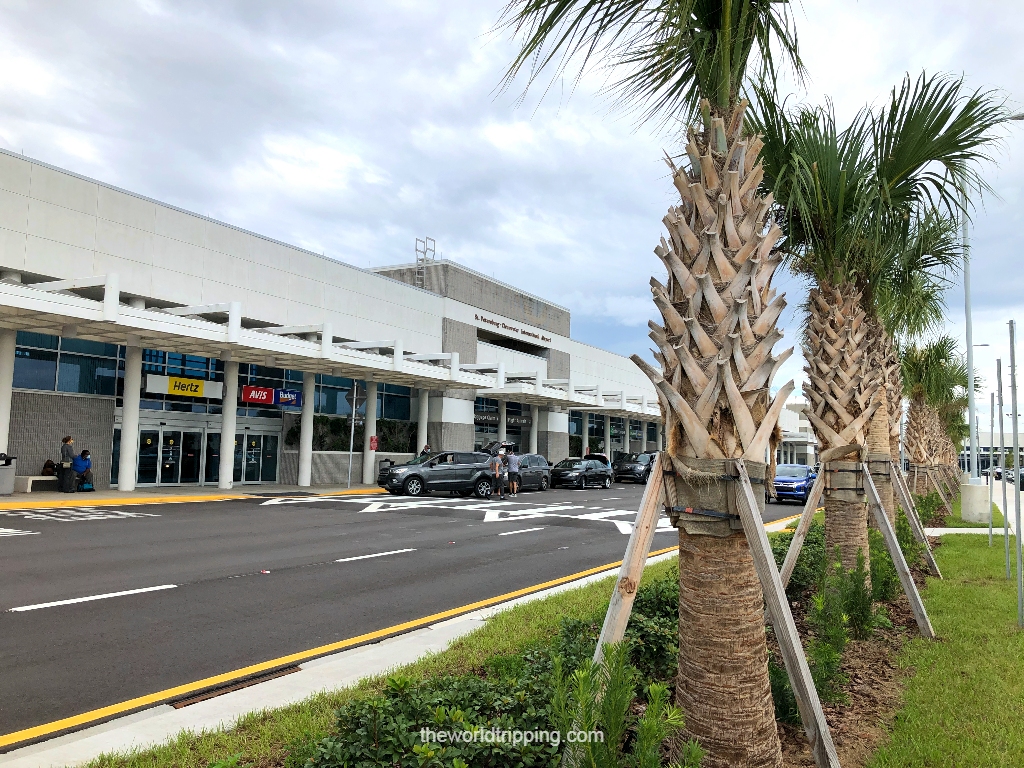 We used 'Hertz' rental cars for our US road trips and had a smooth experience with their service. We found their vehicles are very well maintained with less wear and tear, good mileage & safety features.
Some rental car companies offer insurance (at an added cost) that covers partial or full loss damage waiver, in case of an accident.
Foreign nationals who are visiting or temporarily living in the United States, are able to rent a car with the help of a valid license from their home country, and in some states, you may be asked for an IDP (International Driving Permit). Contact motor vehicle department of each state you will drive in.
These are 7 major reasons that are enough to prove, why road trip in USA are better than flying because it's affordable, safe & reliable, where you can drive miles and miles and have the scenery all to yourself!
C'mon Guys, get ready with your family, load up your car, and hit the road!!!
Pin it for later, if you find it useful!