What is Independence for you? How will you define Independence? Independence is about freedom from control, freedom from the influence of foreign domination, and liberation from slavery! 
I think, being independent is also about having the power or right to act, speak & think without restraint. Fourth of July 1776 is the day that symbolizes the birth of the nation, commemorating the adoption of the Declaration of Independence. This day is tantamount to patriotism, freedom, and the American spirit!
Let's celebrate Independence Day virtually and learn more about, how Americans celebrate the Fourth of July in style, Let's delve into history, how Americans show their patriotism, Fourth of July outfits, Fourth of July decorations, Fourth of July recipes, traditions, and festivities…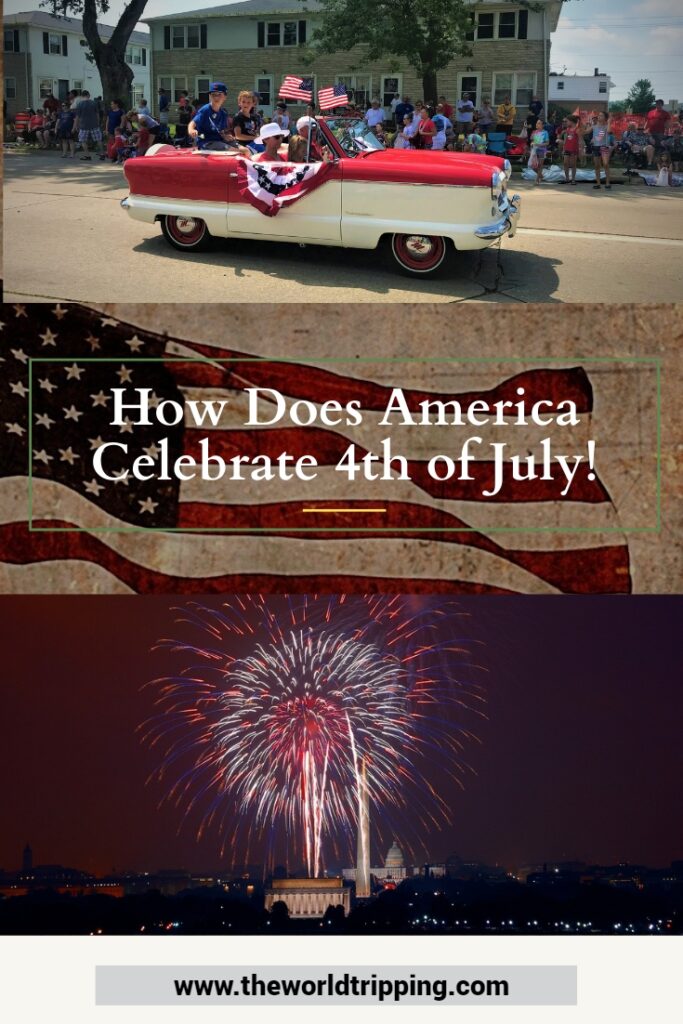 Let's rewind to 1775, Initial clashes started when there were British Colonies in the United States & few colonists wanted independence from the Kingdom of Great Britain over their objection to direct taxation and its lack of colonial depiction.
The people of New England (The northeastern region of the USA consisting of states- Maine, Vermont, New Hampshire, Massachusetts, Connecticut, and Rhode Island) played a prominent role in the American Revolutionary War to abolish slavery.
Later, on July 2nd, 1776 the Congress voted for independence from Great Britain, and two days later, on July 4th, 1776 representatives from 13 colonies adopted the Declaration of Independence drafted by Thomas Jefferson, which is now celebrated as the Birth of America and the principles of liberty, equality and democracy. Here is the detailed history behind the Fourth of July.
In 1870, the U.S. Congress made July 4th a federal holiday (Independence Day); and it became a paid holiday for all federal employees from 1941. Since then, it has become an important national holiday and a symbol of patriotism celebrated with fireworks, parades, concerts, family gatherings, and barbecue parties.
We've observed that, if July 4th comes on Saturday, you will get a paid holiday on Friday as a continuation, and if July 4th is on Sunday, then the festivities are observed till Monday.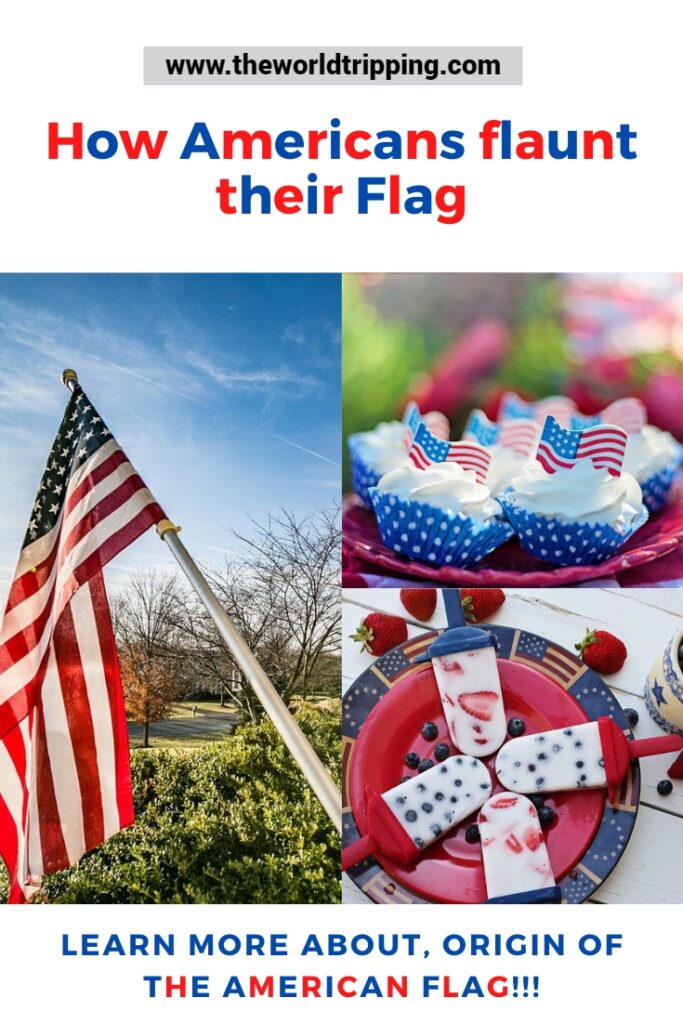 The origin of The American Flag & how Americans love to flaunt their flag
When we first came to America, we saw American flags everywhere, right from the airport to hotels, stores to malls, and at schools & houses outdoors too.
Americans love to flaunt their flag on their cars & windows, the porches of their houses, their yards, and on the doormats too. I have seen many people wearing T-shirts, Pants, and caps with the flag print on them and even as body paint during the Fourth of July celebrations.
The American flag has been endured & adored over the years and it's an extremely emotional symbol of the nation close to every American's heart & It's their way to show love & patriotism & they wear it with pride.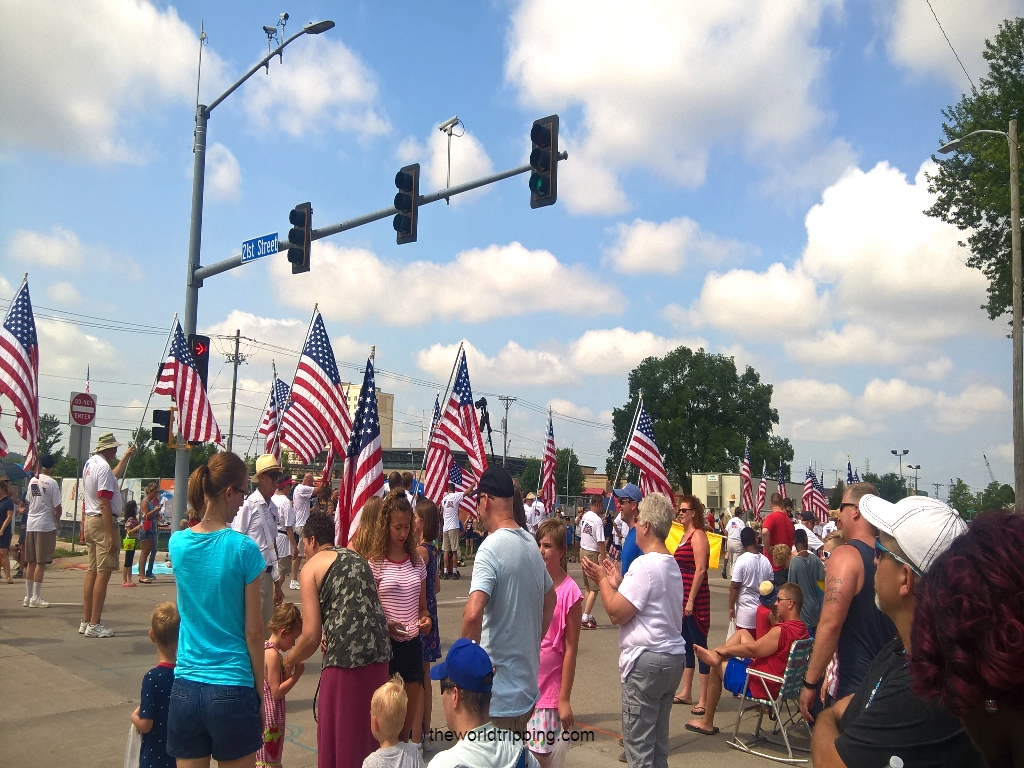 Do you know the current flag of the United States was not the same in the past? It has been revised or I should say evolved over the period, let's find out how.
During the American Revolutionary War in 1775, they stitched the white strips across the red background against The Royal Union Flag & which was the origin of the 1st American flag.
In 1777, the Continental Congress replaced the Union Jack with a blue rectangle in the canton (referred to as the Union) having 13 white-colored stars representing the original thirteen British colonies (Massachusetts, New Hampshire, New York, Rhode Island, Connecticut, Pennsylvania, New Jersey, Maryland, Delaware, Virginia, North Carolina, South Carolina, Georgia) that struggled for independence from the Kingdom of Great Britain & became the first states in the US.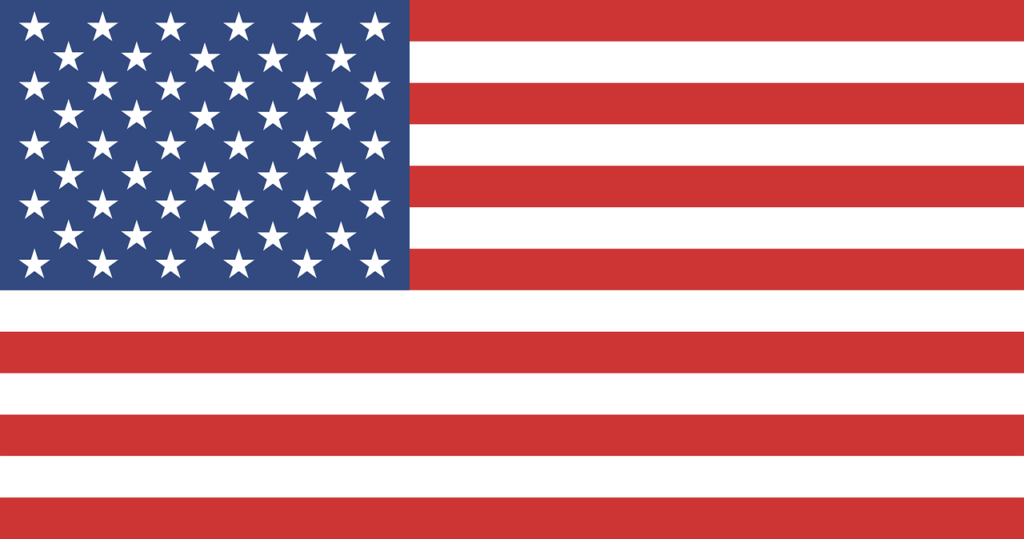 The flag did evolve over time as new states joined the Union. The thirteen horizontal stripes of red (top & bottom) alternating with white (representing 13 British colonies) remain the same but the stars were added to the blue canton to represent each newly added state. It wasn't until 1960 that the flag reached its current design with 50 stars, representing all 50 states of the United States of America.
The colors on the flag represent:
Red: Heroism and bravery
White: Purity and innocence
Blue: Perseverance and Justice
The American national anthem is indeed about the flag, which is a symbol of liberty & freedom. On every public occasion, in schools, and at sports events people stand, facing the flag, and sing the national anthem with their right hand over the heart expressing their loyalty and devotion to the flag and the United States.
How Americans celebrate Fourth of July in Style!?
The founding father who served as the second President of the United States, John Adams wrote to his wife on July 2nd, 1776, about how it should be celebrated with, a parade, games, bonfires, and lights.
Since July 4th became a paid holiday, all the Government offices, schools & colleges are closed on this day, and everybody enjoys the festivities with their families attending public events, parades, games, funfair concerts, and fireworks. Some families choose to go for picnics or road trips taking advantage of a long weekend, and enjoy bonfires & barbeques. So, you often find popular destinations crowded during these days.
Americans do celebrate the Fourth of July in style!!!
1. Family get-together/ Outdoor picnics/ Road trips
The Fourth of July comes in the summer and offers a great opportunity to spend quality time with your family. It's a day to relax, bond with loved ones, and enjoy the outdoors. 
Many Americans take advantage of warm weather by hosting barbeque parties or pool parties, some choose to go for an outdoor picnic whereas, some travel enthusiasts plan to go on a summer road trip. 
After the harsh winter, many Americans prefer to go to beach locations, and lakeside destinations to chillax & sunbath. Enjoying freedom on Independence Day is the best thing one can do.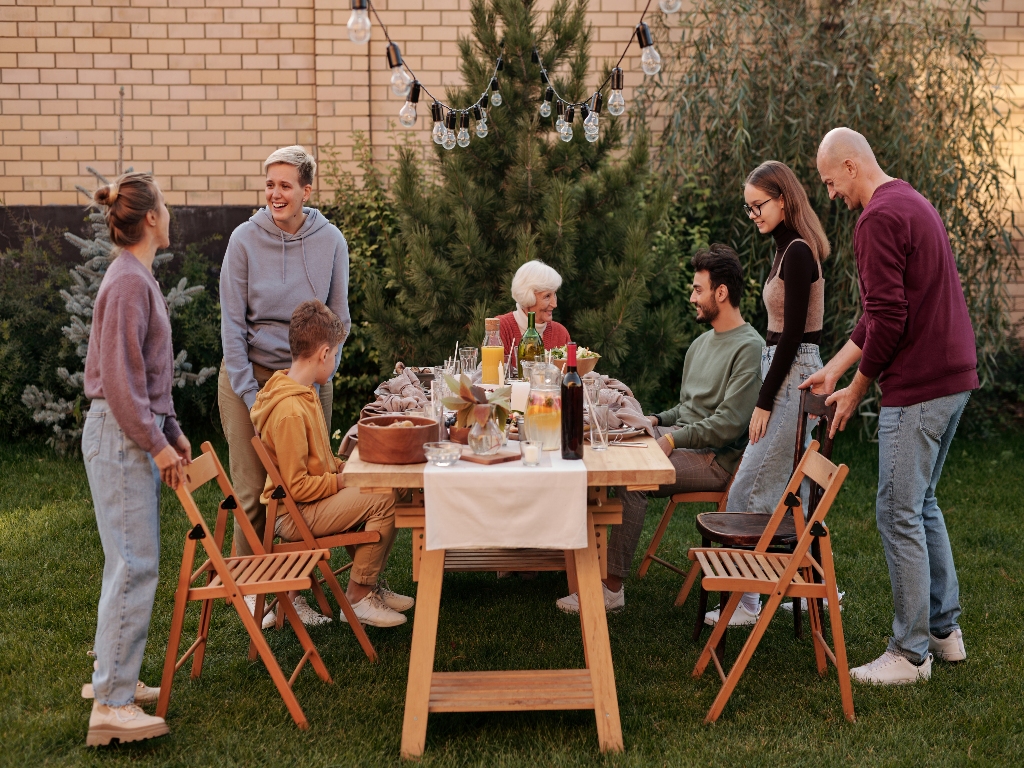 2. Fourth of July decorations
Americans love to decorate their houses, yards, buildings & offices to get into the holiday spirit, be it for Halloween, Thanksgiving, Christmas, or Independence Day. 
Homes and public places are adorned with patriotic decorations, from colorful banners and flags to balloons and streamers. That's how they show their patriotism and pay respect to the nation's history.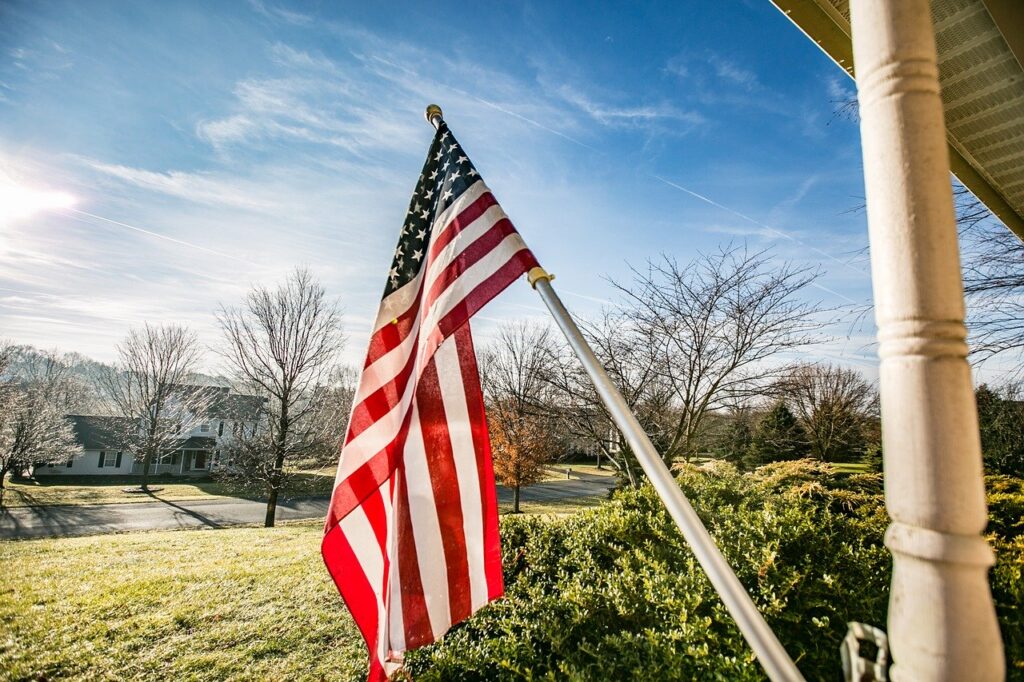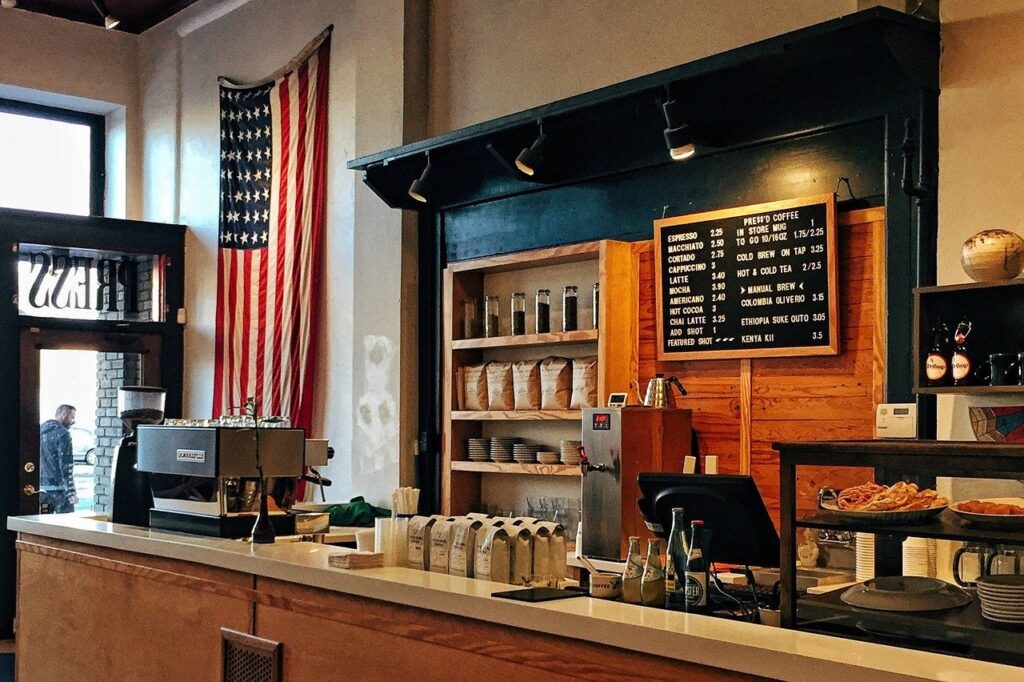 3. Fourth of July outfits: Ideas to make yourself stylish yet patriotic
When Independence Day comes closer, you will find Red, White, and Blue colored dresses, Fourth of July shirts, caps, hairbands & accessories in local shops & Walmart. 
I really appreciate the enthusiasm of the American people, who love to dress up & do make-up patriotically for the Independence Day events & parties.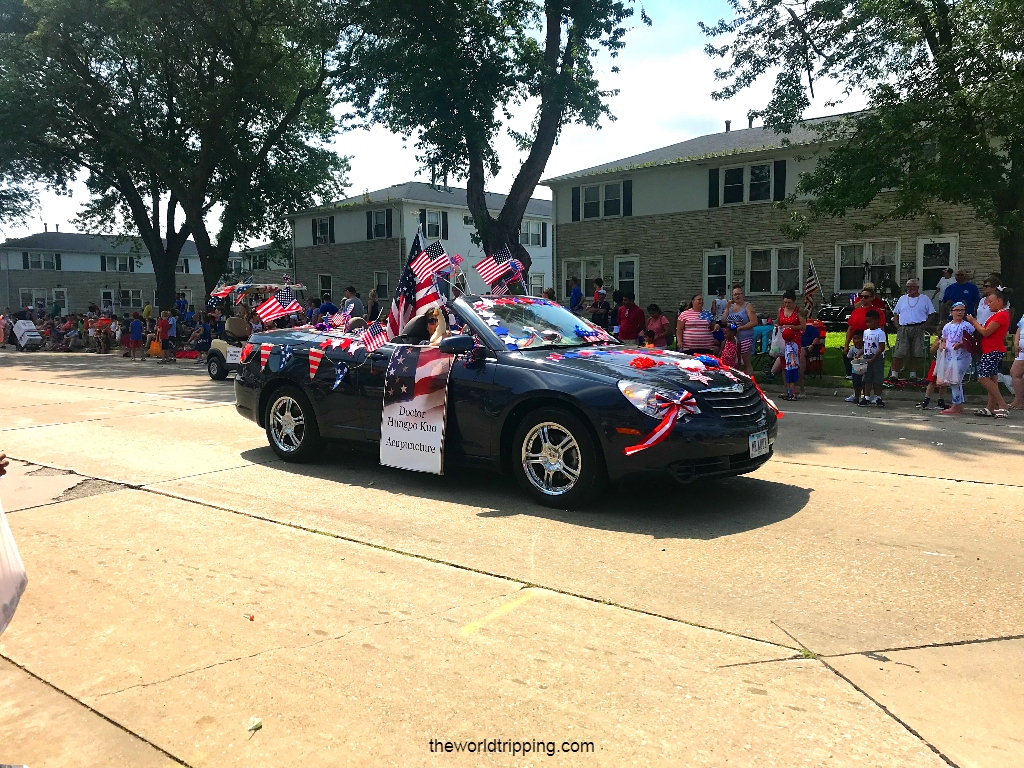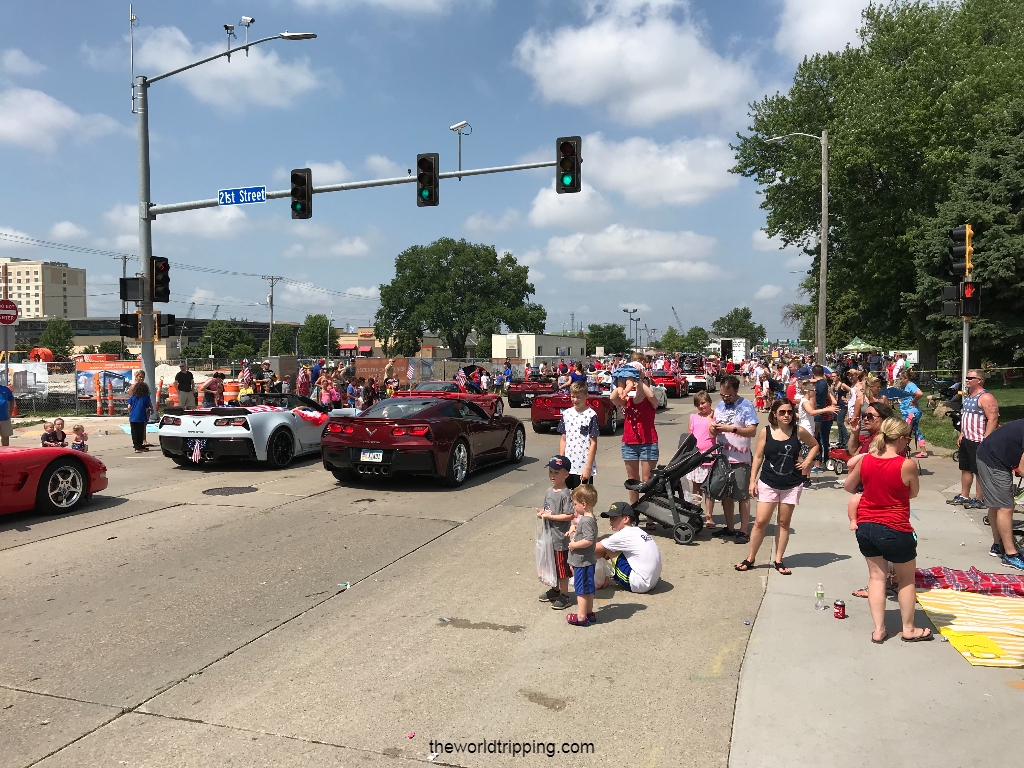 There is no better way to show your patriotism than by wearing stylish and theme outfits on Fourth of July special picnics, and barbeque parties while attending parades and concerts.
Wearing red, white, and blue outfits is a cherished tradition. People proudly flaunt clothing that reflects the colors of the American flag, creating a sea of patriotic attire at gatherings and events.
4. Fourth of July Recipes: Ideas for what to serve at the Fourth of July dinner party
Hosting a Fourth of July dinner party is a great way to celebrate this patriotic holiday with family and friends so, don't be surprised if you get an invitation.
People enjoy classic dishes like burgers and hot dogs sided with chips, children enjoy the Independence Day special cupcakes & cookies decorated with American flag color cremes & sprinkles. To make it more interesting, people use flag-colored dinnerware sets to serve food & drinks and burgers and cakes topped with the small American Flag.
Sharing some amazing ideas for what to serve at the Fourth of July dinner party, these Fourth of July recipes will make sure of the patriotic feast!
Hot dogs: Wrap cocktail-sized hot dogs in crescent roll dough and bake until golden brown, serve with ketchup and mustard sauce.
Red, White, and Blue skewers: Cherry tomatoes, white cheese balls, and blueberries on skewers.
Stuffed Mushrooms: It is one of my favorite, stuffed mushroom caps with cream cheese, garlic, and Italian herbs. Bake until they ooze juices.
Red & Blue Tortilla Chips with Dip: Prepare avocado dip or a classic spinach and artichoke dip and serve it with chips.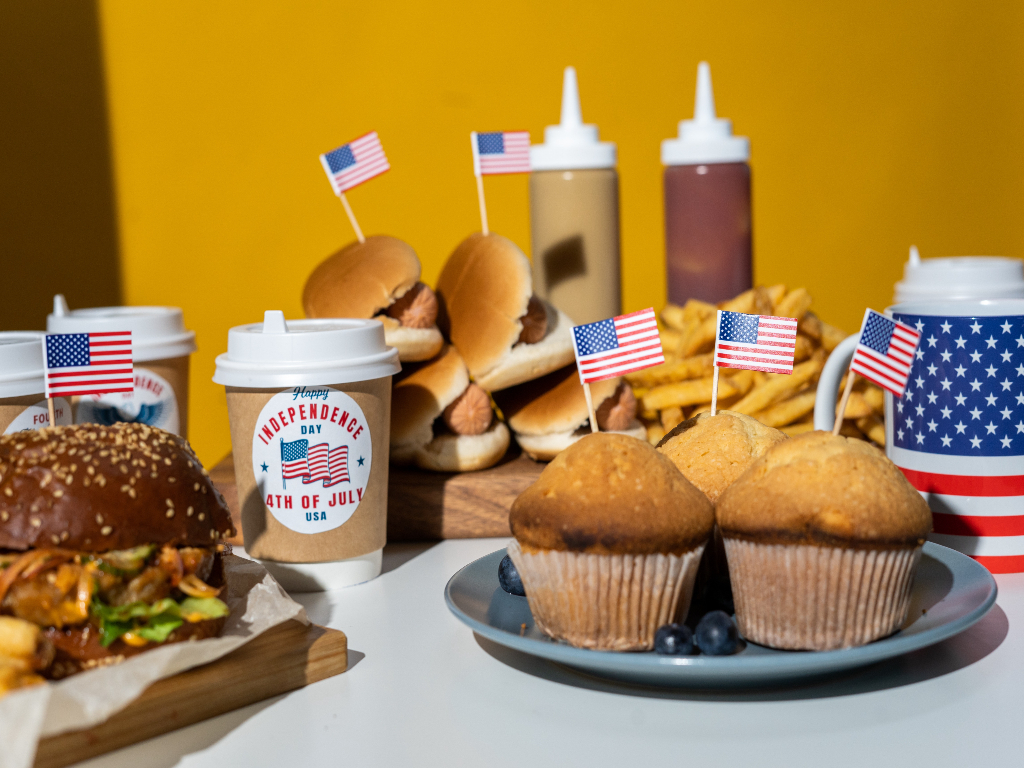 Grilled BBQ Chicken: Season the chicken (drumsticks, thighs, or breast) with salt, paper, and olive oil, grill to medium-high heat, turn, and bast with BBQ sauce until fully cooked and charred, and serve with BBQ sauce dip.
Grilled BBQ Ribs: Marinate ribs in BBQ sauce and grill them the way you want. Serve with coleslaw and bread.
Burger: Have a burger with various topping options like lettuce, sauteed onions, bacon, cheese, tomato, and bell pepper along with sauce varieties.
Classic American Potato Salad: Boil and cube the potatoes, and chop the hard-boiled eggs, red onion, and celery. Mix with pickle relish, mayonnaise, mustard, salt, and pepper. Chill before serving.
Red, White, and Blue Salad: Mix diced strawberries, blueberries, and feta cheese with fresh greens topped with balsamic vinaigrette.
Pasta Salad: Cold tri-colored pasta with cherry tomatoes, black olives, and Italian dressing.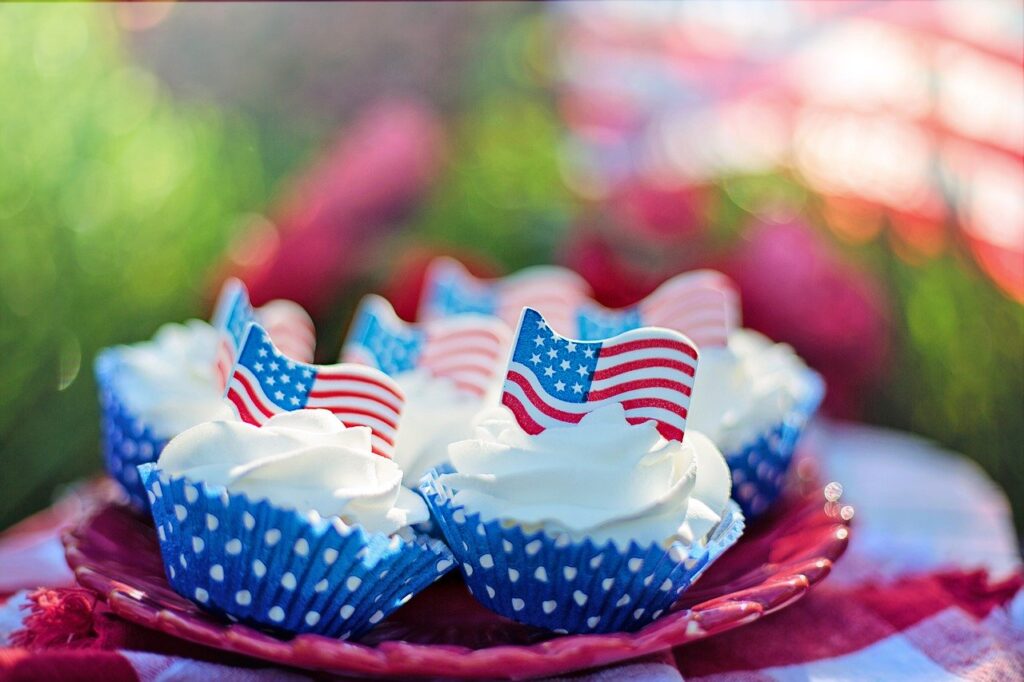 Independence Day cupcakes & cookies: Bake and decorate cupcakes and cookies with red, white, and blue crème cheese frosting and arrange strawberries and blueberries on top of it.
Ice crème Sundae bar: Arrange fruity ice candies and an Ice crème sundae bar with various flavors, toppings, sauces, and whipped cremes.
Patriotic Berry Trifle: Cut the pound cake into cubes, and layer it with strawberries, blueberries, and white whipped cremes in a trifle dish until it's full. Garnish using your creative skills.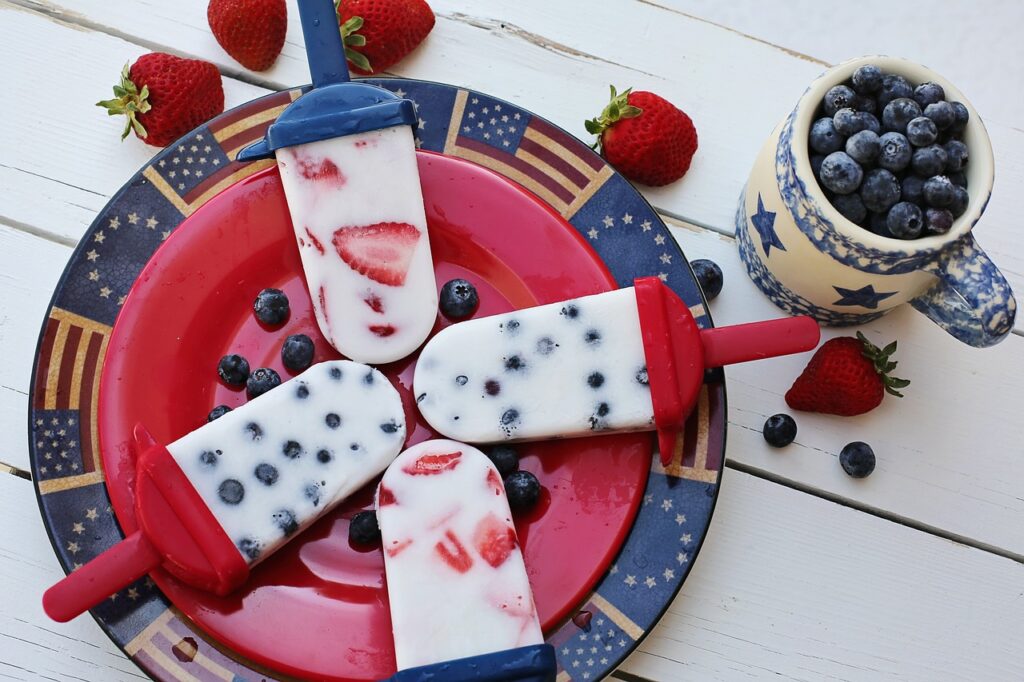 Soda & sparkling water:
Lemonade with fresh fruit on top
Iced tea (sweet and unsweetened)
Tri-colored Jello shots (Only for adults)
5. Entertainment - public events, funfair & games, free live music concerts
Many Americans like to attend public events organized by the local community, where they can enjoy crafts, food, amusement rides, games & competitions, free outdoor music concerts featuring country singers, talented artists singing patriotic songs, and music performances of army bands followed by national anthem. 
Did I miss something? Oh Yeah, The Fireworks!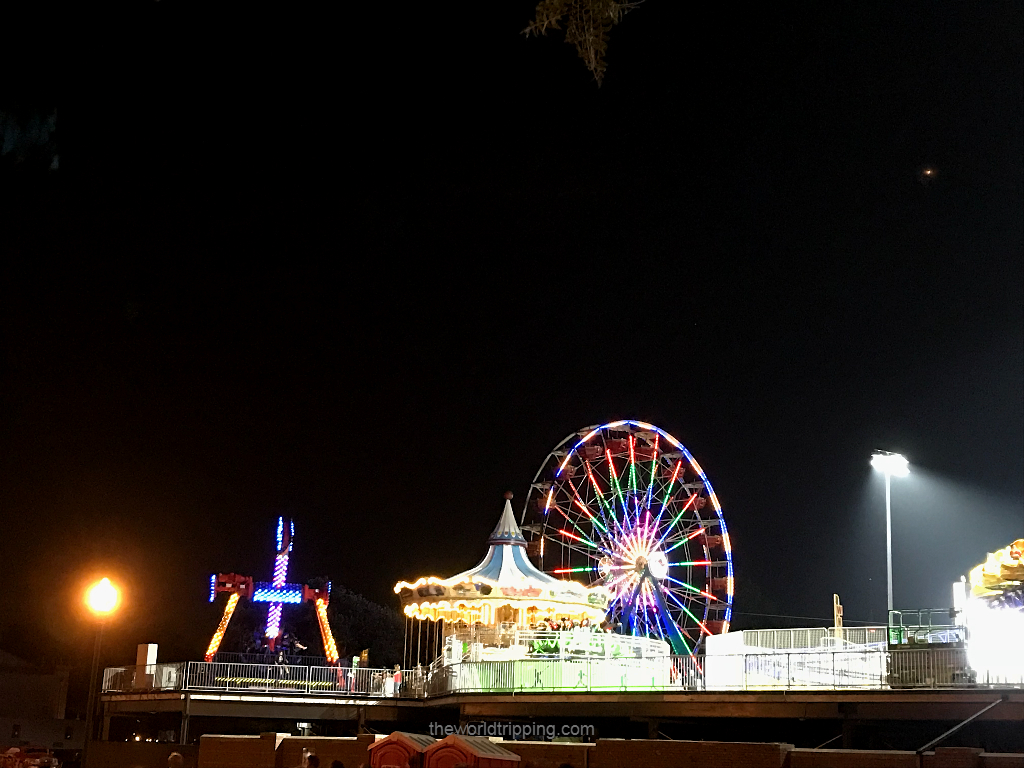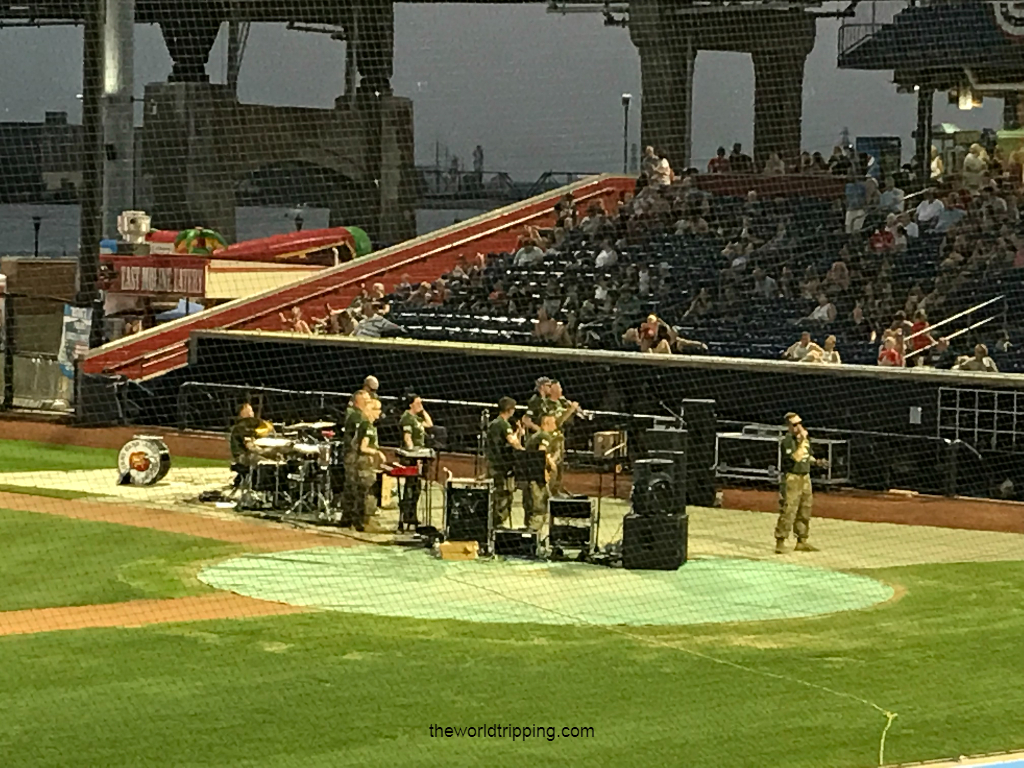 6. The Importance of Fireworks in the Independence Day Celebration
The fireworks display is the highlight and the showstopper of the Independence Day celebration. I have read on the internet that; it has a history. 
The ritual of fireworks on the 4th of July started in Philadelphia in the year 1777, during the first organized celebration of Independence Day. The ship's cannon fired a 13-gun salute in honor of the 13 British colonies.
Since then, it has gained a lot more importance & become an integral part of the Independence Day celebration.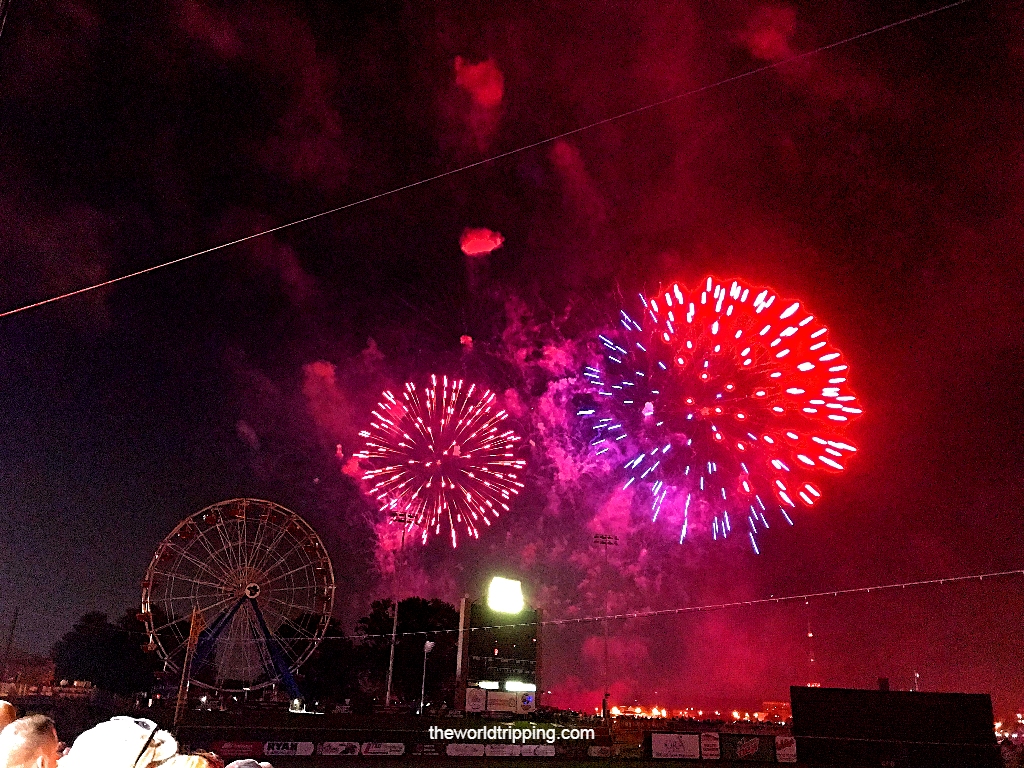 Fireworks ceremonies are free to attend and the display represents three prominent colors of the American flag: Red, White, and Blue.
It's so fascinating to see how these shots set off in the sky coordinated with the background music. Spectators get overwhelmed by looking at the illuminated sky.
Fourth of July Parades are a quintessential part of the celebration and one of my favorites, where you can see Marching bands, patriotic displays, and colorful floats. Also features Firetrucks, Hospitals & Police who serve the community, Schools, and college students performing music bands & cheer dances.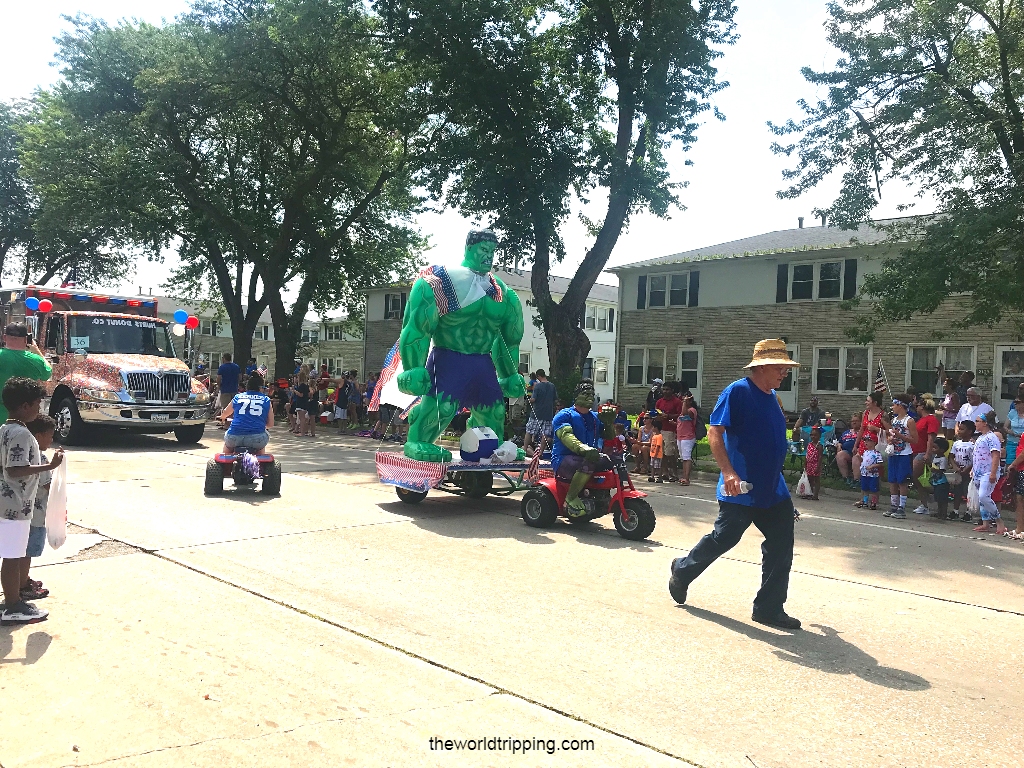 Many local businesses participated in the parade to endorse their work & display banners. It's a great opportunity for the locals to showcase their talents & new businesses to increase the spread in the community. 
You can see kids busy picking gifts and chocolates from the streets. Everybody enjoys the Parade wholeheartedly cheering the crowd, waving the flags, and clicking the pictures.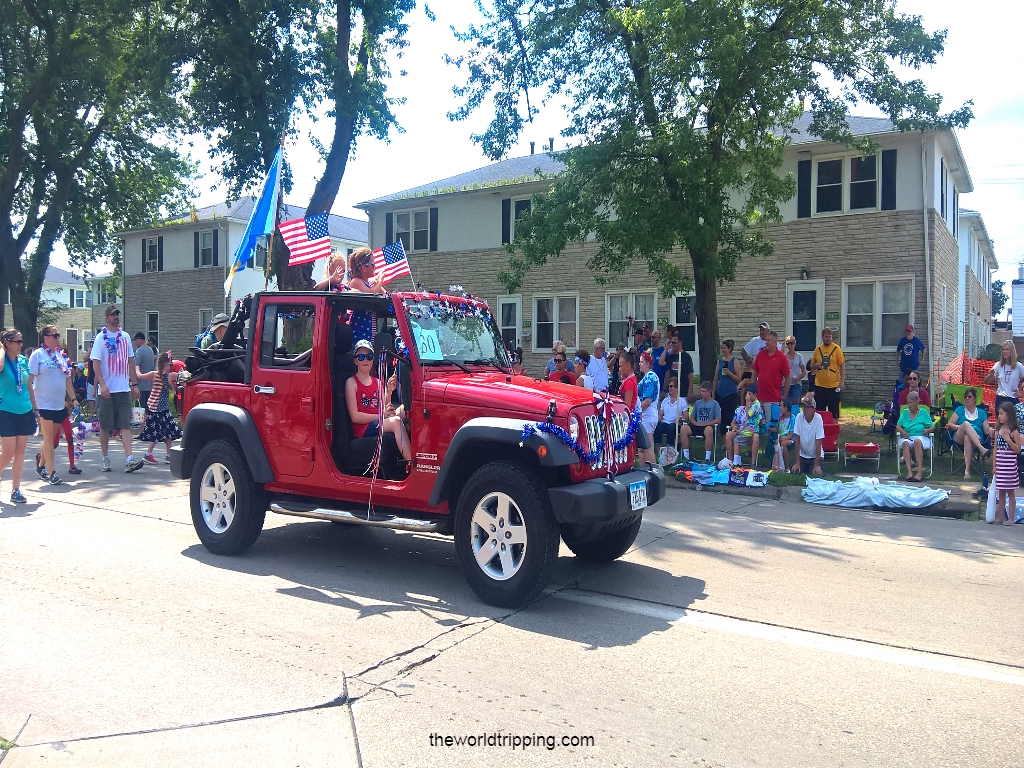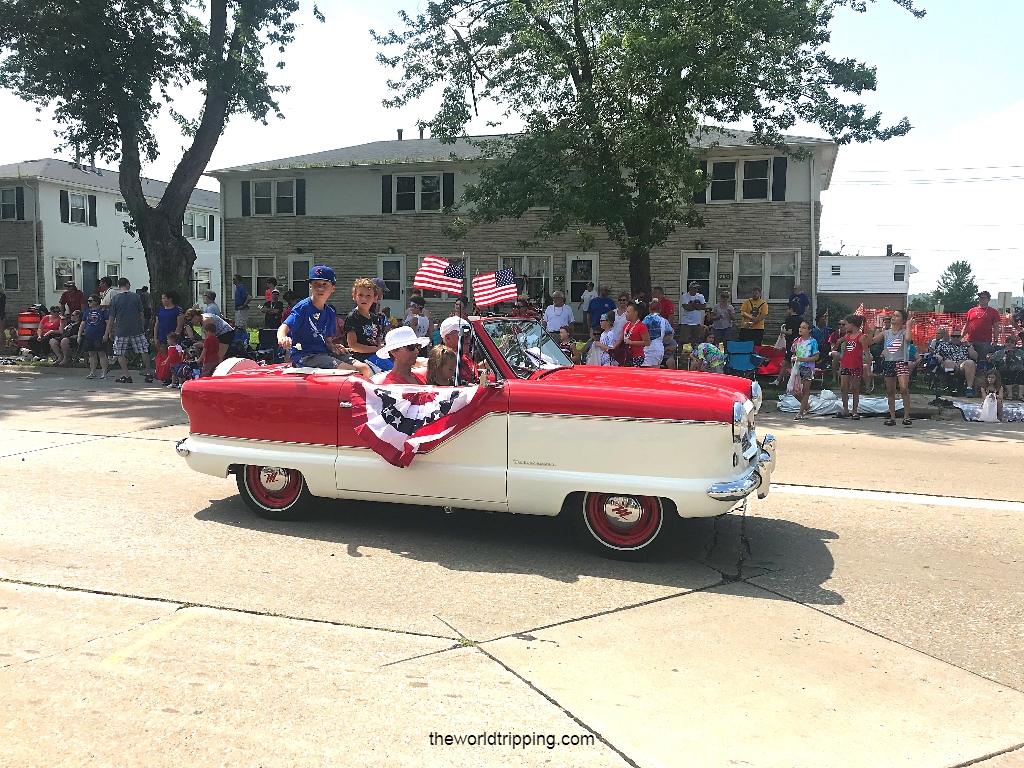 Fourth of July at the White House:
The White House hosts a grand celebration in the presence of the President and First Lady, including a concert, picnic for military families, and a breathtaking fireworks show. It's been broadcast live on the TV channels.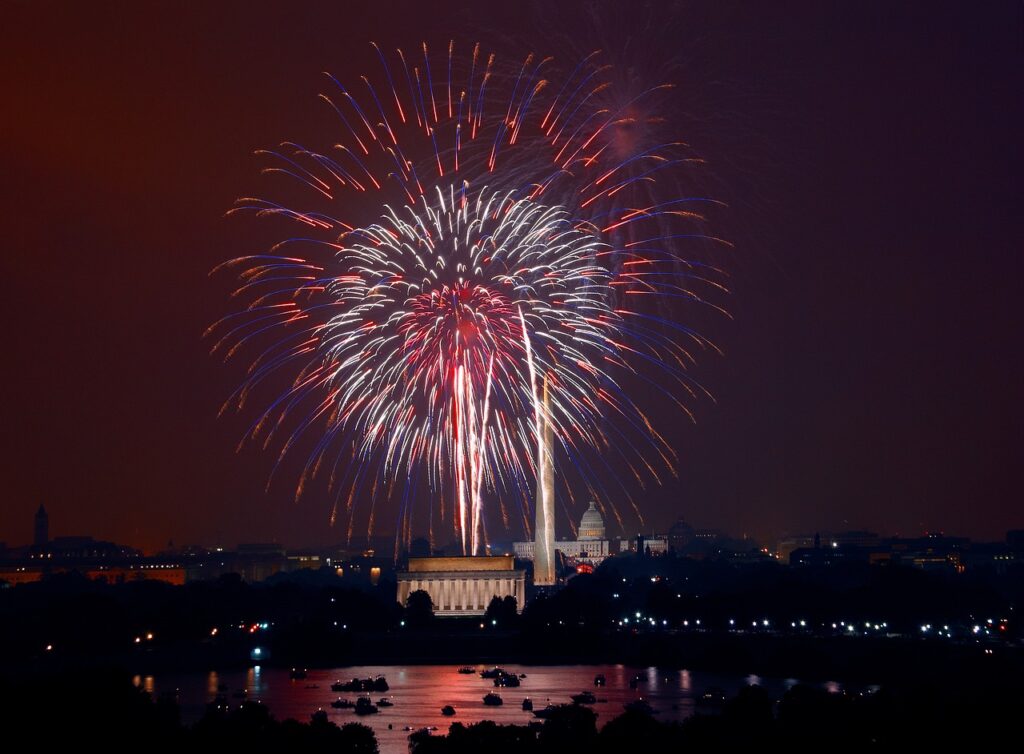 Our first experience celebrating the Fourth of July:
We came to the United States in June 2018 and in the next month, we got a chance to celebrate the Fourth of July in the Quad Cities (The Quad Cities is a region of four cities in the U.S. states of Iowa and Illinois). We've heard a lot about the Parade in the city and the fireworks on the Mississippi River.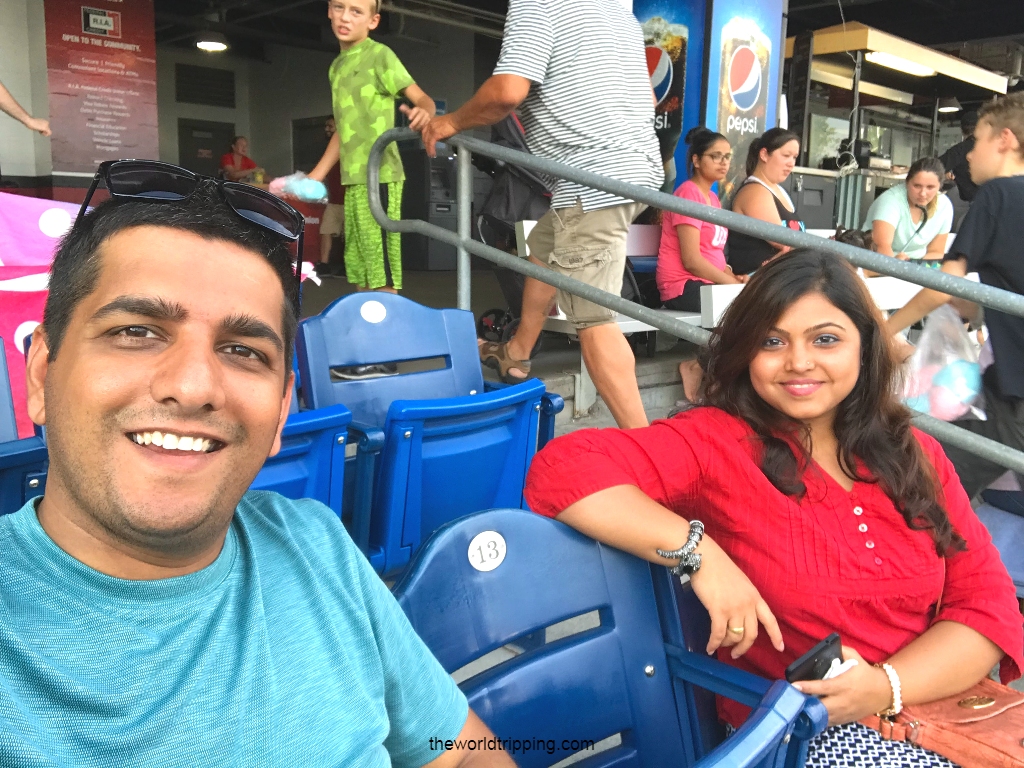 Back in India, we also have our way of celebrating Independence Day which is on the 15th of August. And being a foreigner in the United States, we were curious to know how Americans celebrate their Independence Day. We learned about the festivities & schedules from the Quad Cities' official website, which hosts live music, parade, crafts, food, amusement rides & fireworks every year.
Quad Cities Red, White, and Boom!
That was Wednesday, July 4th, 2018, and the festivities were planned for the 3rd & 4th of July, so we were hooked up for two days. And we did not even realize how those two days went. It was all a new and unique experience for us, and we really enjoyed it.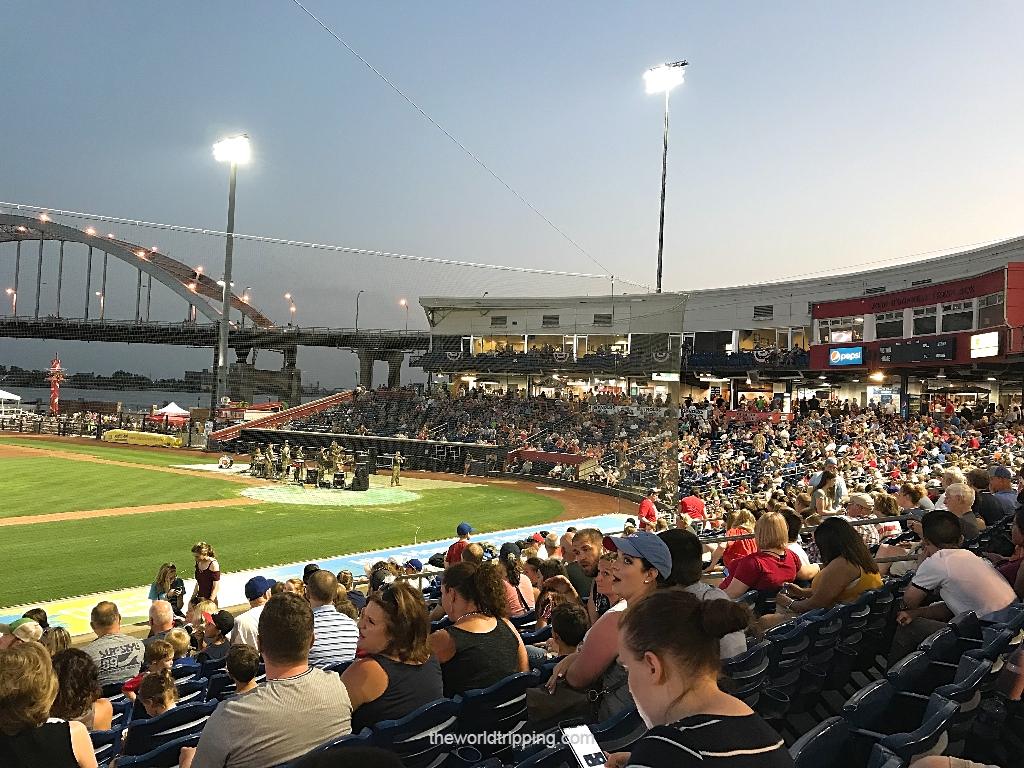 There were a lot of things to do and participate in, like enrolling yourself for the Run race and participating in the 4th of July Morning Parade. 
In the noon, one can enjoy local crafts, food & drinks, and amusement rides and in the evening relish a free outdoor music concert of the country singers, presentation of sponsors, Mayor & Rock Island Arsenal officers, performances of Army band, followed by bi-state two dueling barges setting off fireworks in the middle of Mississippi River. 
This is a Quad City special event for the Fourth of July, known as, "Red, White, and Boom!"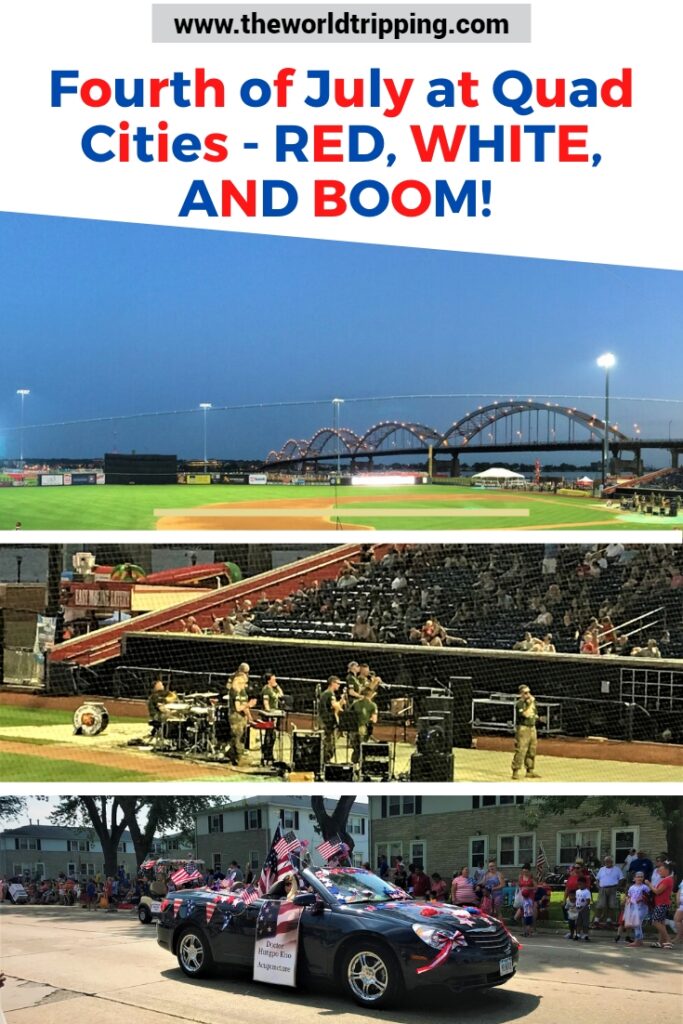 We actively participated in everything, watched the Fourth of July Parade in the Bettendorf, and attended the Red, White, and Boom event in Modern Woodmen Park in Davenport, where we witnessed the largest dual (Bistate) firework display on the Mississippi River. 
There was a lot of energy in the crowds, people were cheering, which made us comfortable and feel at home. Those two days, we celebrated like Americans!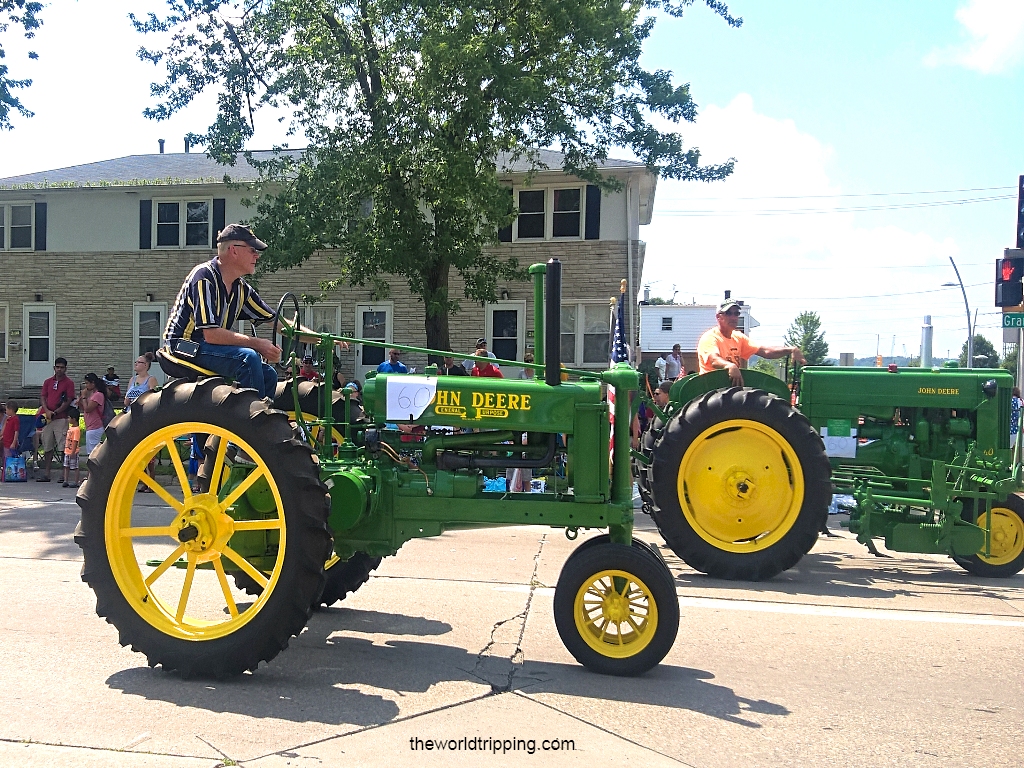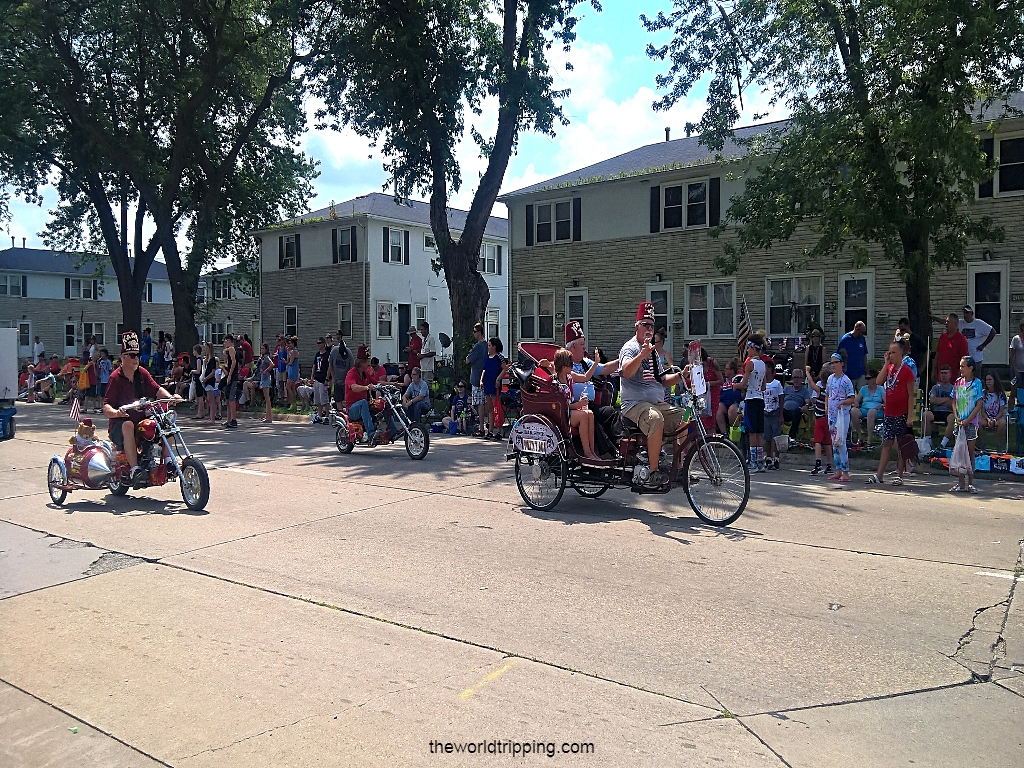 After attending the event, my curiosity soared and I Googled everything about the political history & the Independence of America, and thought of sharing with you all. The 4th of July is more than just a date on the calendar!
(P.S. The Above post is based on our experience, observations & understanding during the celebrations, If I am wrong somewhere, then please correct me in the comments down below.)