What are you looking for? A perfect recreational & leisure vacation, adventure-filled kick-ass vacation, fun-filled family vacation, or sweet romantic fairy tale vacation! You ask one, you get one!
We did the Andaman Islands trip and can tell that; you will not get bored for a second. Every day and evening you will be either exploring some amazing beaches, hopping islands, roaming around in the city, visiting historical places & museums, or doing something extraordinary activities like scuba diving, snorkeling, bird watching, hiking, and whatnot!
Here's the best of Andaman itinerary for 7 days covering a variety of beaches and islands, every island is unique and different from the others with so many things to do and places to see by keeping the balance of relaxation, adventure, fun, leisure time, exploration of history & culture. You won't believe it, we ended up thinking 7 days are not enough and we will be planning to cover those off-beat destinations in our next trip.
Suggested Read: Before planning a vacation to Andaman and Nicobar Islands, here's an ultimate guide for you to know an overview of the Island (Pros and Cons, Do's and Don'ts), travel and packing tips, visa, how to get there, the best time to visit, food and accommodation, etc.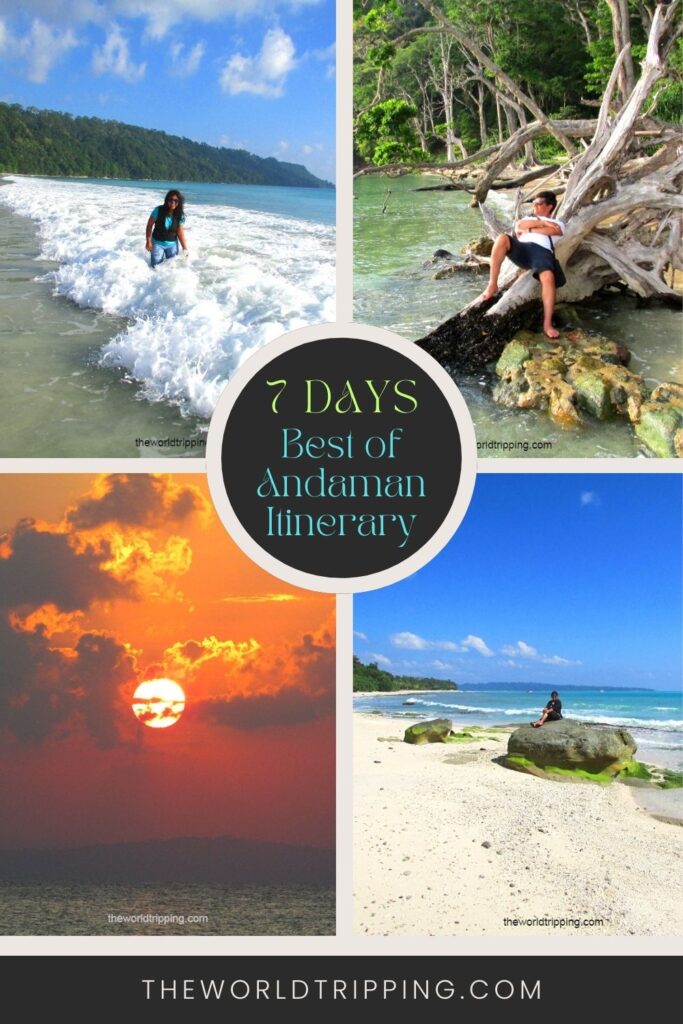 Day 1: Arrival in Port Blair & visit Cellular Jail
Port Blair is the capital city & entry point to Andaman and Nicobar Islands, reached by Air or Sea, from where you will get several options to explore the entire island. We preferred to fly down at Veer Savarkar International Airport, Port Blair, located just outside the city.
You will be fascinated by seeing the first glimpse of islands from the flight just before the landing, so keep your mobile ready to click pictures. The airport is small and basic, easy to get outside and find a taxi or auto.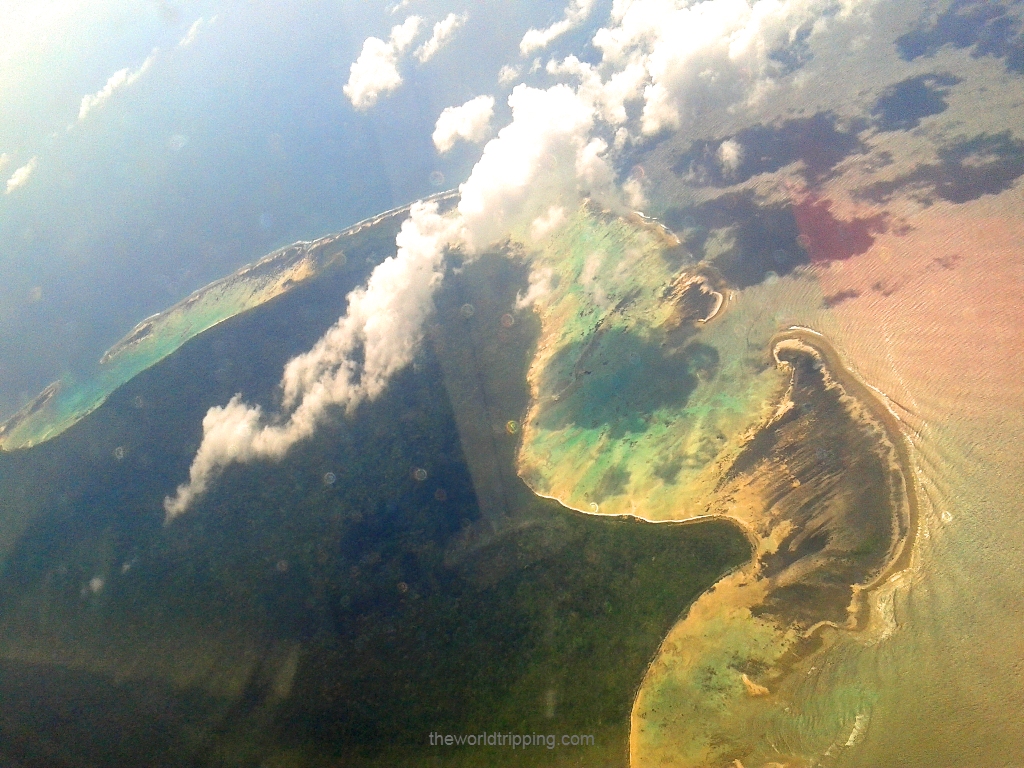 We always try to reach the destination in the morning or till afternoon, so that we can get the rest of the day to venture out after checking in the hotel and freshen up. Go easy on your first day, try to figure out the places around your hotel, find some good restaurants to eat, explore local markets and transportation services, or you can pick up a rental bike/car to roam around.
We stayed in The J Hotel, located in the city center, near Aberdeen bazaar from where all the attractions are in proximity.
Later in the afternoon slot, visited Cellular Jail (1.2 km– 3 min drive from J hotel), also known as 'Kalapani', a former colonial prison during the British rule, now a memorial turned museum, illustrates inhuman and unimaginable tortures, struggles of freedom fighters for India's independence.
You will get a chance to explore this historical national monument on your own at your own pace and dig into the brutal history.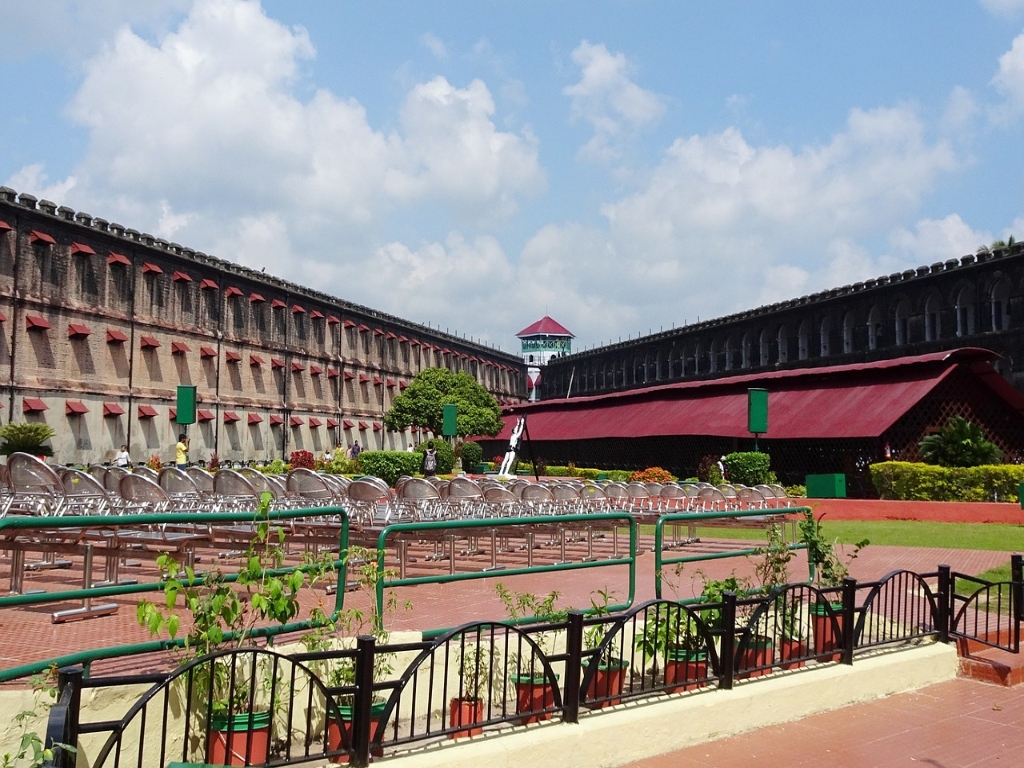 In the evening, attend the Light and Sound show at the same place, where the heroic saga of the Indian freedom struggle is brought alive. It gives you goosebumps.
Note that:
Entry fees for the museum, light & sound show are separate, not much, and worth spending for.
Autos and taxis are readily available as a commute with reasonable charges.
Day 2: Scuba diving at North Bay Island, visit Ross Island
Today is the time for the most awaited adventure Scuba Diving, takes you to the mystical world that lies underwater, awakens the adrenaline rush, and gives you a lifetime experience to recall again and again. Andaman is famous for Scuba diving which is safe, well-equipped, the instructors are PADI certified (Professional Association of Diving Instructors), so no need to panic for first-timers.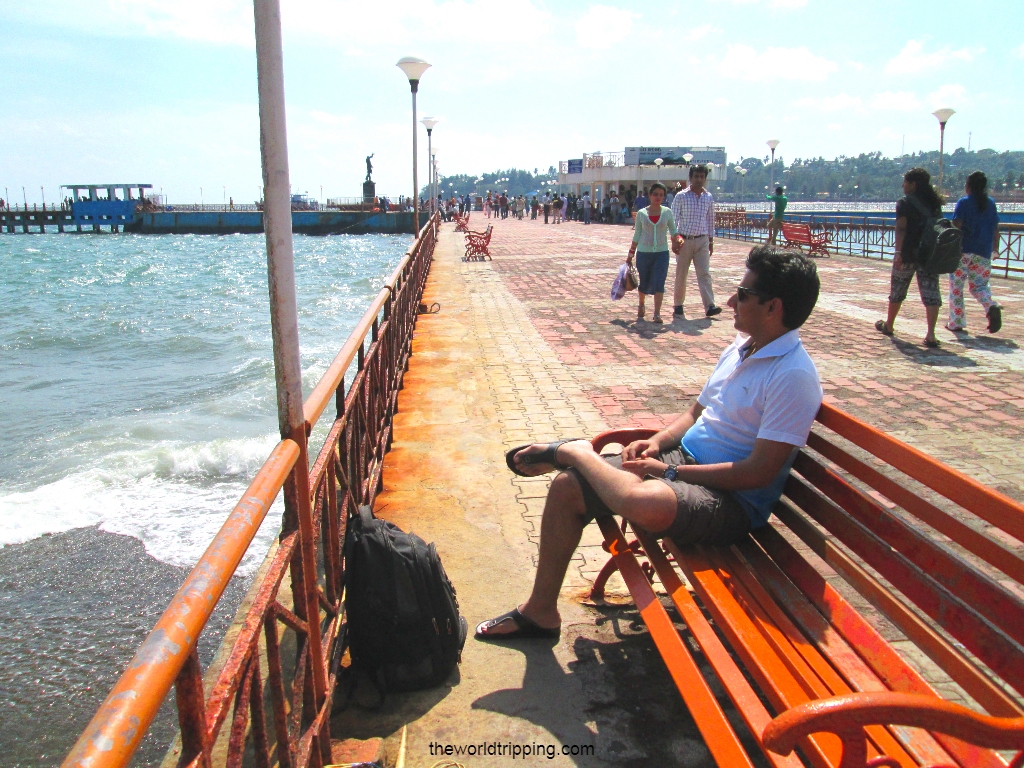 To boost up the vacation, we chose to start our day 2 with Scuba diving. After finishing breakfast, we rushed to Andaman Water Sports Complex to hire a speed boat to North Bay Island, where you can enjoy all kinds of thrilling water sports.
We both are non-swimmers, and the fact is Saurabh has an underwater phobia, but we both did it with absolute ease and fun.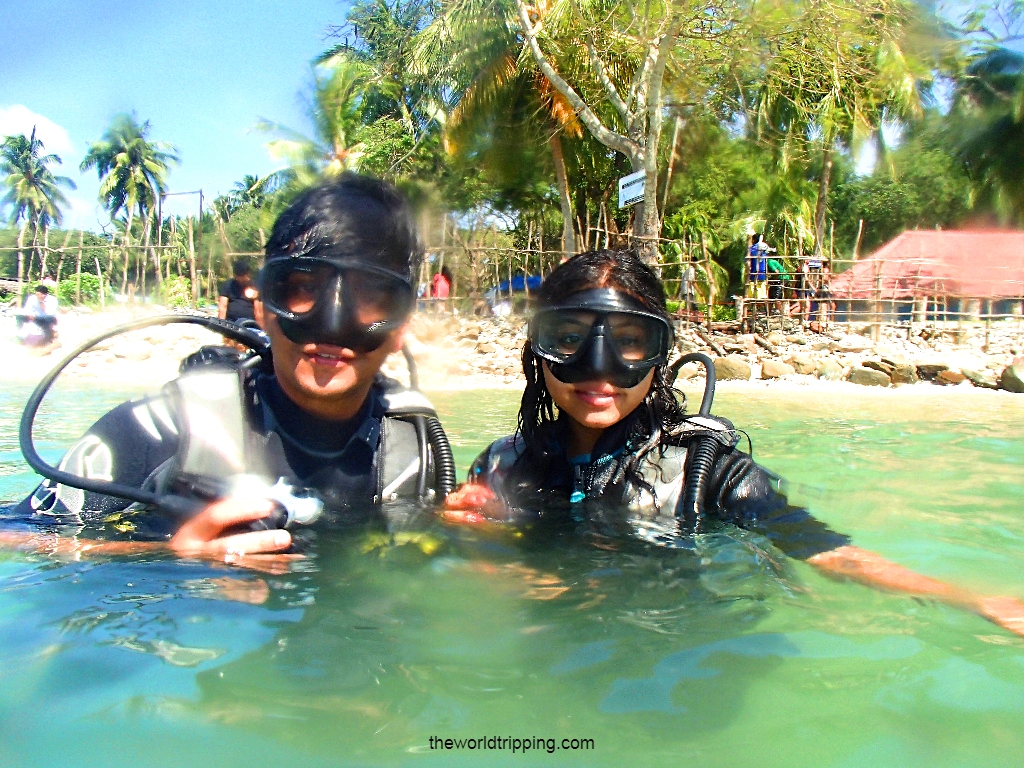 Scuba diving services are available on Havelock Island as well. If Scuba diving is not your cup of tea and find it more difficult, then you can try other water sports too like – sea walking (It is comparatively easy but equally exciting), snorkeling, glass-bottom boat riding, jet skiing, banana boat & speed boat rides.
Just choose your sport by how much thrill can you handle and of course bearing in mind the age factor.
Alternate plan- If you are not interested in any of the water sports, then instead of going to North Bay Island, enjoy your morning on Corbyn's Cove beach till the afternoon.
After returning to the water sports complex take another boat or maybe the same boat from North Bay Island will take you directly to Ross Island (recently named as Netaji Subhash Chandra Bose Dweep), where you can spend 2-3 hours.
Take a walk through Ross Island (Netaji Subhash Chandra Bose Dweep) is another historical place, once occupied by the Japanese from 1942 to 1945, who was helping Mr. Subhash Chandra Bose to fight against the British empire.
You will find their imprints here, now a historical tourist attraction; consists of remains of Japanese bunkers & colonies naturally sheltered by roots and branches of the trees, creating photogenic spots!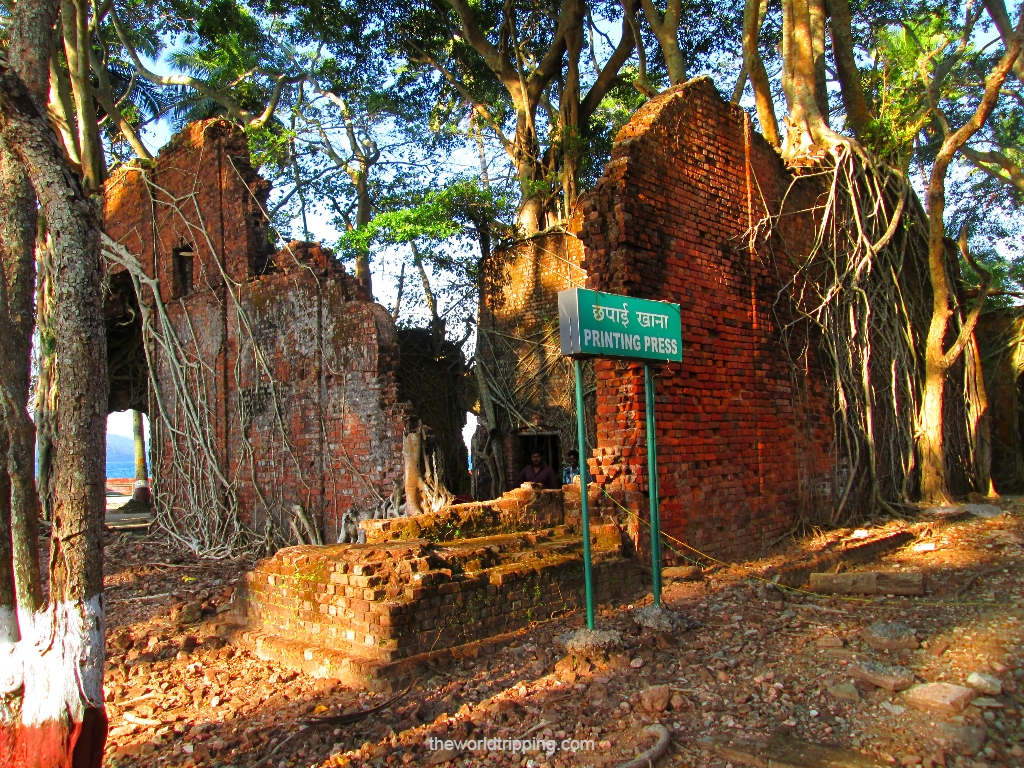 This island has beautiful surroundings of palm and coconut trees and is home to various species of birds, Spotted Deer, Hens, and Peacocks.
They also conducted a Light and Sound Show in the evening, but we skipped the show and returned to Water Sports Complex & spent some time there, clicking pictures at the Tsunami Memorial and Rajiv Gandhi Statue.
Note that:
Please carry your lunch pack, and drinking water with you while exploring North Bay Island & Ross Island.
Please carry changing clothes, if you are performing water sports. The clothes-changing facilities are available at North Bay Island.
North Bay Island & Ross Island are closed on Wednesday.
Day 3: Journey to Havelock Island, visit Radha Nagar Beach
After spending an audacious day, it is now time to rejuvenate from head to toe, and there is no better place than Havelock Island for relaxation. It was recently named as Swaraj Dweep.
On Day 3, we woke up early, checked out from our hotel, and proceeded to Phoenix Bay Jetty (1.5 km- 4 min drive from J Hotel) to board the early morning (8.15 AM) Makruzz ferry (Privately owned, luxury, air-conditioned, high-speed catamaran) to the Havelock Islands. It was a 1.5-hour cruise ride to enjoy the seascapes.
Want to know about our experience with Makruzz Ferry?
You can opt for a government ferry that will take a little longer and is cheaper than the private catamaran, but the main drawback is that online bookings are not allowed & tickets can be bought only at the counter two days before the departure, which we found little risky if already booked.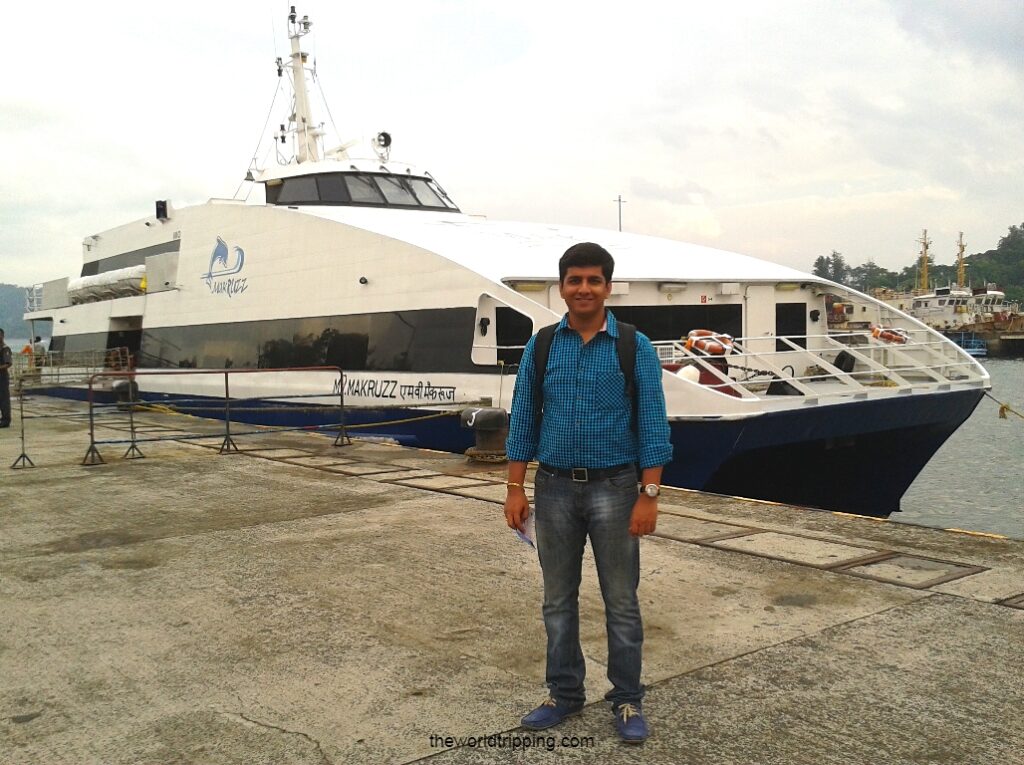 Havelock Island is the most visited and popular, must-see destination, home to exotic-looking beaches, and outstanding coral reefs with fascinating marine life that excites snorkelers & divers. Do you know that a larger part of the island is a dense rainforest offering ample opportunity for bird watching & hiking?
On arrival to Havelock Island, you will fall in love at first sight with the mesmerizing beauty of the island, emerald-colored water with white sand & greenery on the backdrop, rustic, not so fancy looking yet so charming!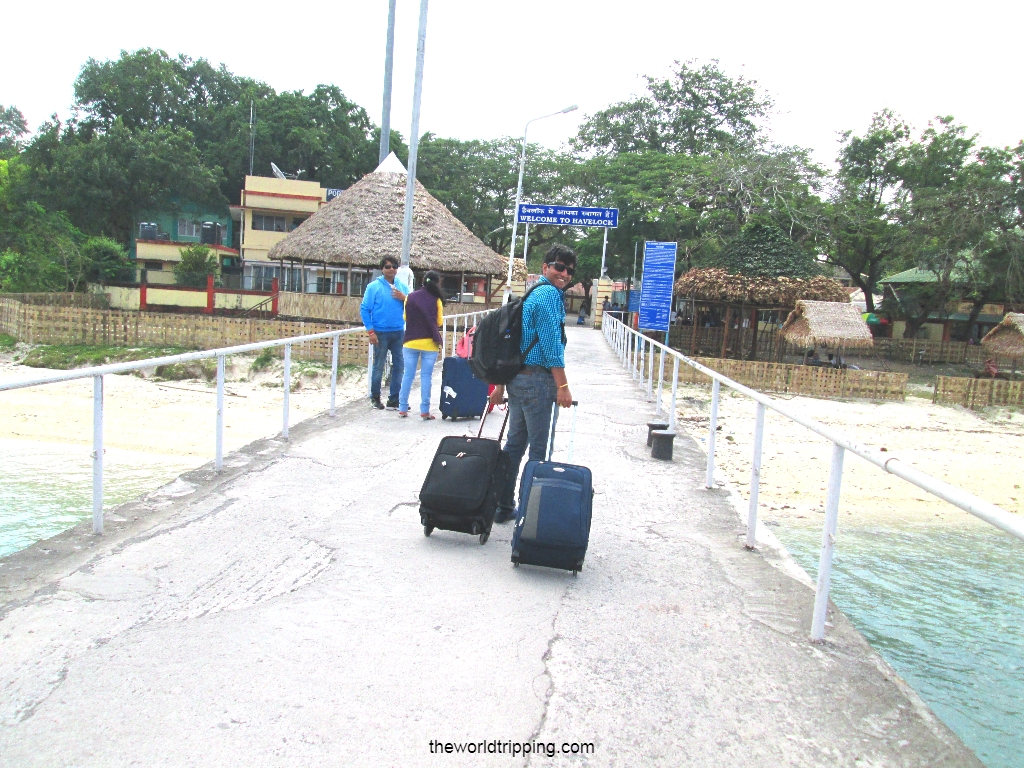 The pace of life is slow, the locals are friendly and the facilities are moderately basic. You will observe local businesses, tour offices, ticket counters for Elephant Beach, ferry service offices, restaurants, and bike rentals right there at the Havelock ferry terminal, so you don't need to worry about searching for anything.
You can pick up a rental bike or take an auto/tuk-tuk to your hotel. Bike rentals can also be arranged by your respective hotel/resort on your demand.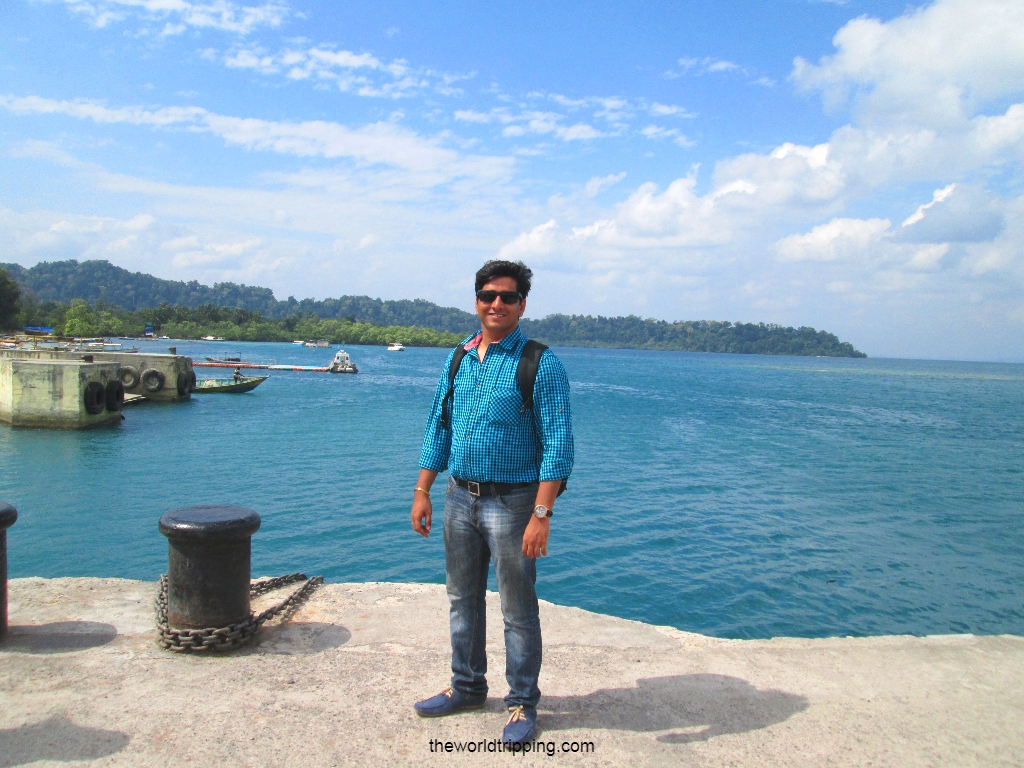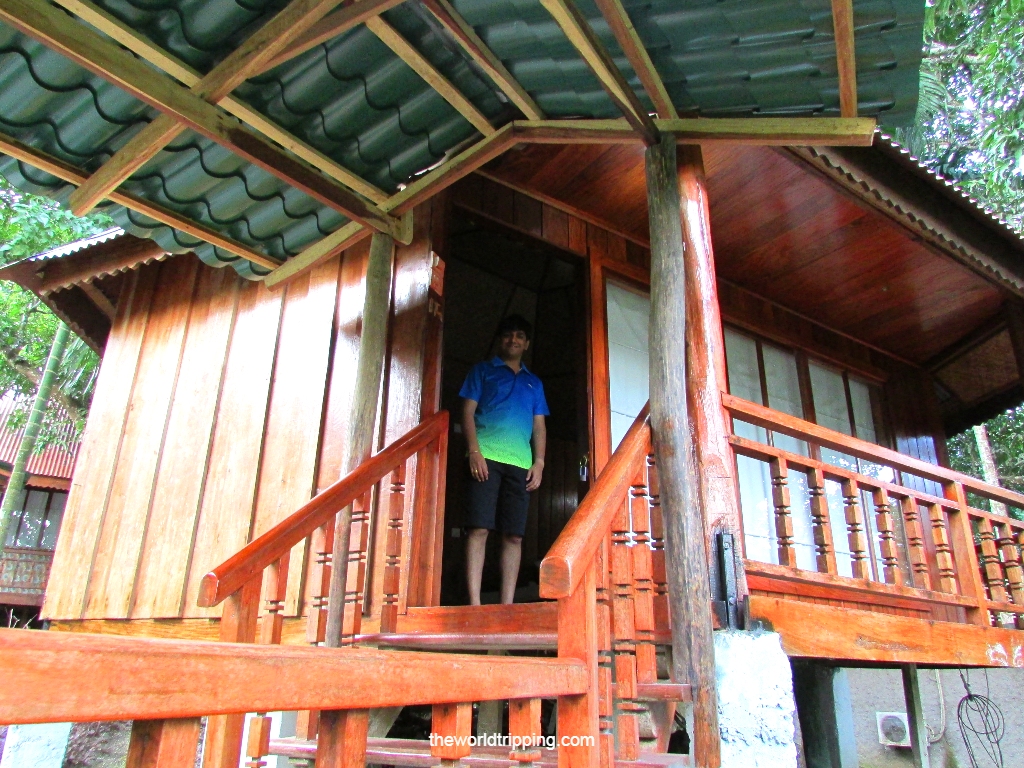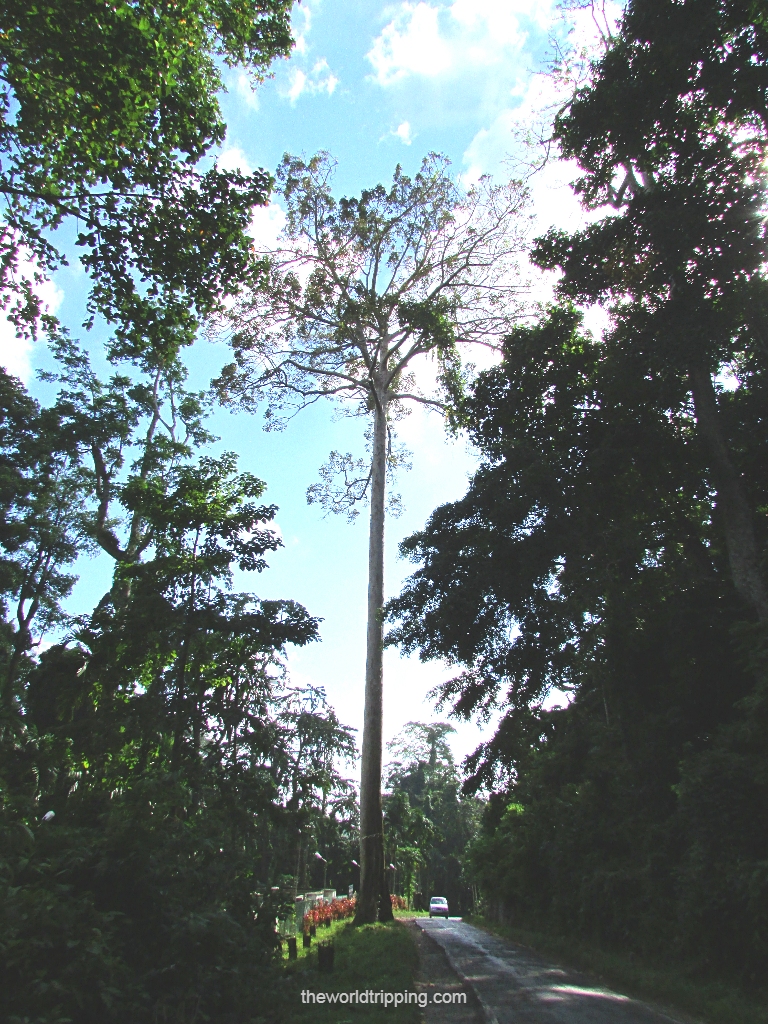 We were so excited to see Radha Nagar Beach and without having lunch we made our first visit to this awesome place. Outside the beach, you'll find many local shops selling fresh local fruits, and coconut water, renting snorkels and fins, some of them selling bamboo hats, sarongs, fish-bone arts, ornaments made from pearls and seashells, real conch shells, coconut handicrafts, etc. We bought one big conch seashell as a souvenir of the Andaman trip & attractive pearl shell earrings and bracelets for gifting purposes.
We were already starving, and our hunger intensified by the aroma coming out from a local, not-so-fancy-looking eatery, where we fulfilled our appetite by having authentic super delicious fish fry varieties.
Here's a quick tip, eat like a local, if you want to taste authentic dishes, never go to big fancy restaurants on the islands, you'll end up spending extra for a regular taste.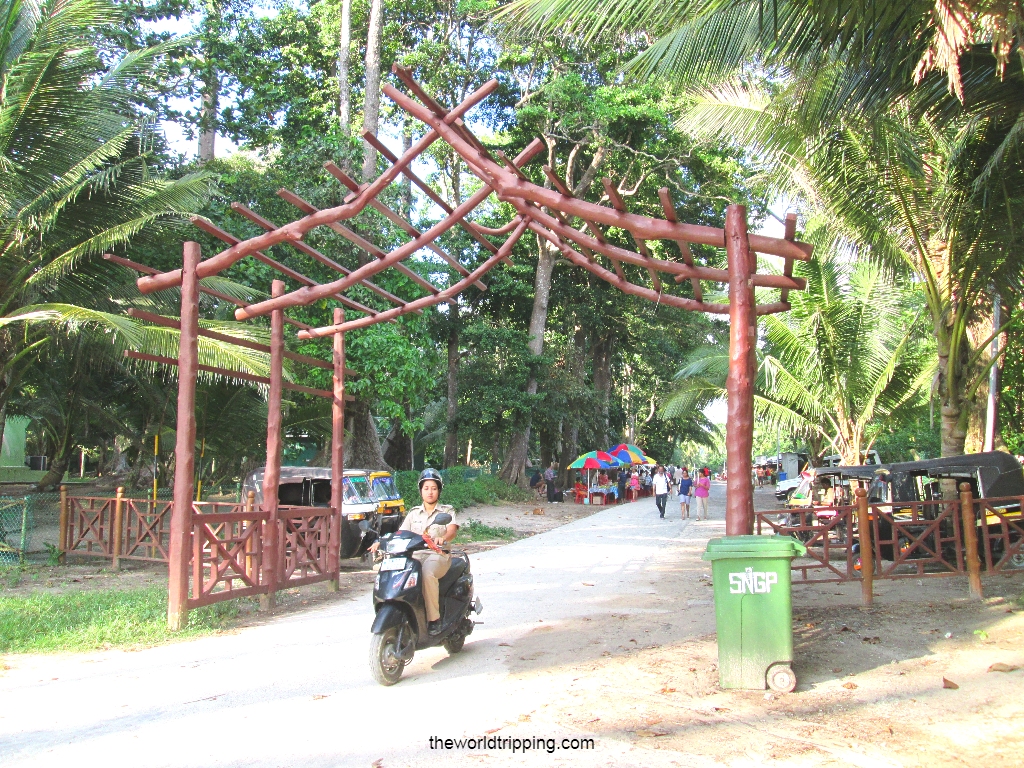 Radha Nagar Beach is the main attraction in Havelock Island and became popular worldwide in 2004, voted as one of Asia's Best Beaches by Time Magazine, it's a pride of Andaman and Nicobar Islands and surely a must-see place.
A long stretch of white sandy beach, ocean green water, surrounded by thick mangrove forest, and cleanliness make it even more beautiful and appealing for swimming. However, you might be disappointed because it is a very crowded place.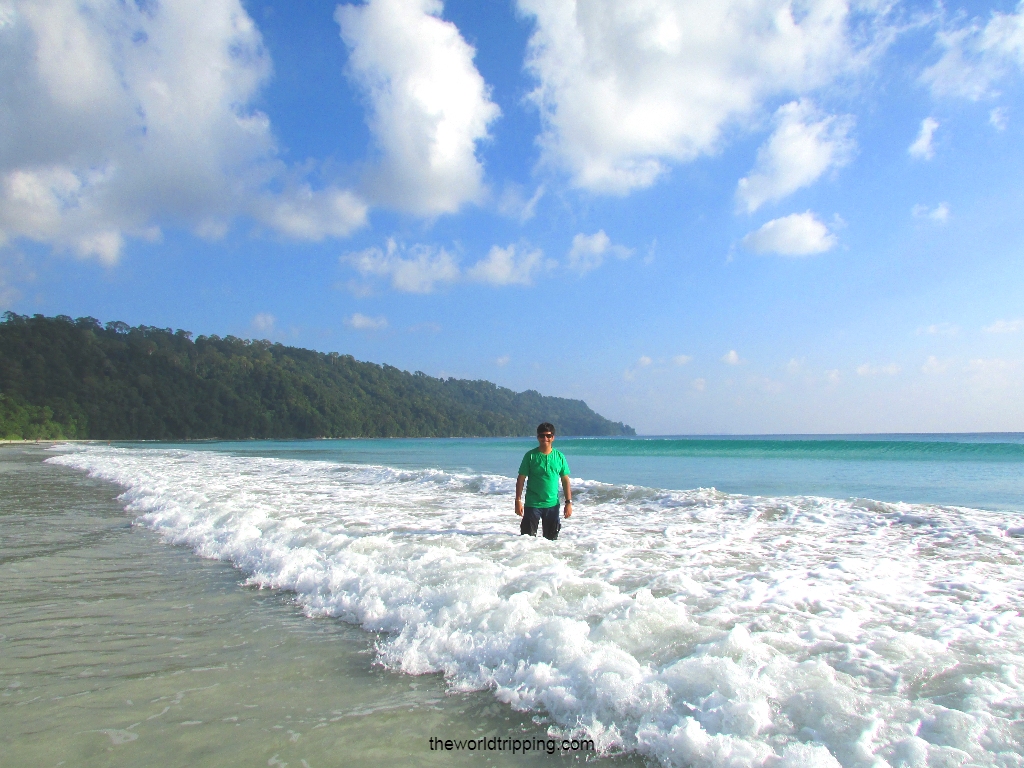 This beach has changing rooms, luggage counters, lockers, and toilets for visitor's use. Spending an evening here and watching a gorgeous sunset will certainly be one of your biggest highlights from the trip.
Normally after sunset, everybody returns to their respective places/hotels before it's dark. Be careful not to miss the last jeep/auto/tuk-tuk back if you're not staying nearby. We concluded the day with a dinner in our hotel's in-house restaurant, which was average in taste.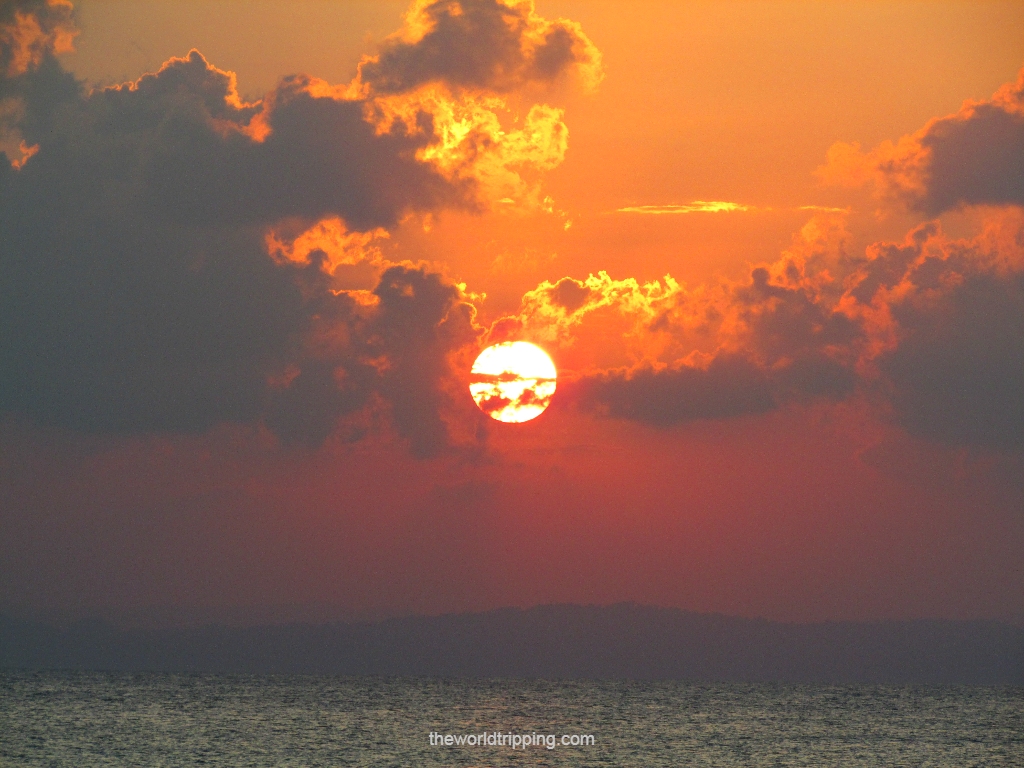 Note that –
While purchasing any Conch shell, please make sure its corners/edges are not sharp, to be cut down before purchase, or else the airport authority will not permit entry on the plane, also do not forget to take receipt of purchase from the shopkeeper and keep it handy during luggage screening in the airport.
Please carry extra clothes if you are interested in swimming in Radha Nagar Beach, changing rooms & lockers are available for rent.
After the evening, do not stay on any beaches and sometimes not permitted by the beach authorities unless any activities are made by the respective resorts near the beach in Havelock Island.
Makruzz ferry does not operate from April to September & all guests traveling to Havelock are required to carry ID proofs in order to issue their ticket back from Havelock – Port Blair.
Day 4: Excursion to Elephant Beach, Snorkeling, Evening at Govind Nagar
On the second day in Havelock Island, we decided to go to Elephant Beach as the weather was pleasant, clear skies, absolutely perfect for snorkeling.
The complimentary breakfast from the hotel was so delicious with many varieties, potato curry with puri (Indian fried thin sliced round bread), toasted bread with jam and butter served with hot tea and our favorite hot South-Indian delicacies were so yummy and fulfilling for the day.
We got ready and left the hotel by 8 AM, came to the same spot at the Havelock ferry terminal to board a speed boat. The 25-minute boat ride to the Elephant Beach was a pleasure to your eyes full of panoramic views and the first sight of Elephant Beach was outstanding.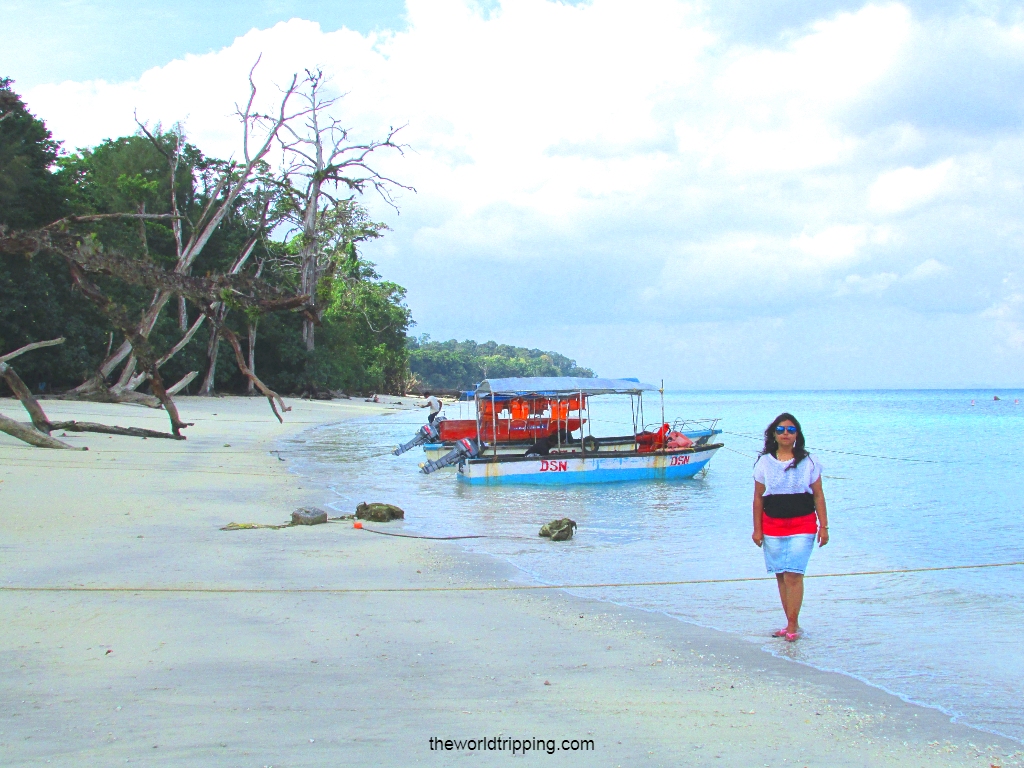 It is an isolated beach that offers snorkelers calm, pristine shallow water with light blue color, amazing colorful coral reefs probably the best on the Island, starts remarkably close to the shore at a depth of about one meter with plenty of marine life, is simply the perfect spot for beginner snorkelers.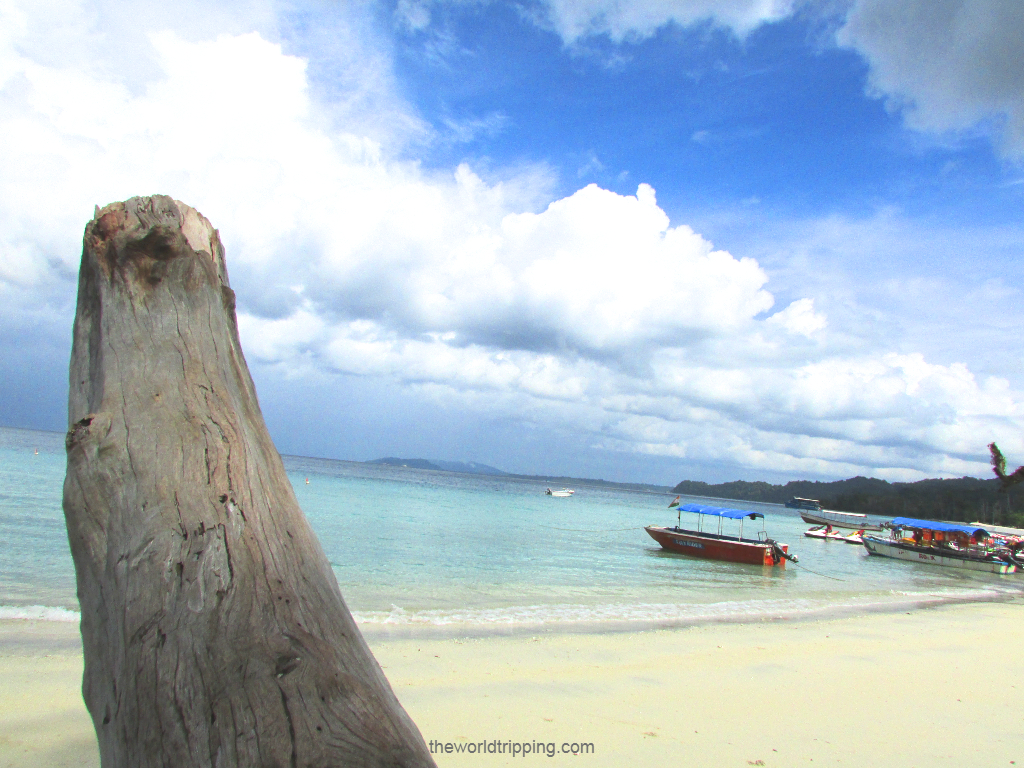 If you are an experienced snorkeler, then just slip on your gear and start snorkeling in shallow water spots. Non-swimmers like us can experience it through dive shops with the help of instructors; many resorts arrange snorkeling and diving trips here.
The price ranges around 1000-1500 INR per person (provided with snorkeling gear), which we think is worth the experience and is less risky than scuba diving. Any age group of people can perform snorkeling with ease, it is just that you are floating on the surface and the instructor is right there with you.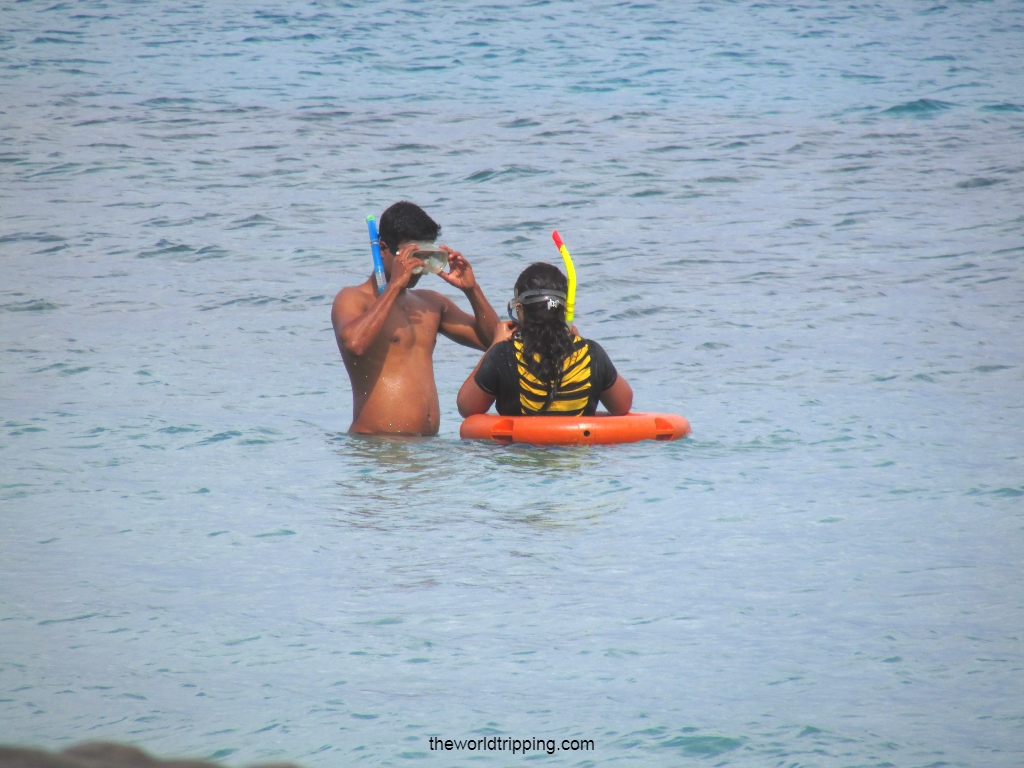 It is reachable on foot from Radha Nagar Beach # 7. This place is great to spend the day lying on the beach, sunbathing, and relaxing, offers incredible picture-perfect scenes with fallen trees and white sand, giving the opportunities for photographers to try some interesting shots using fallen tree branches as a property.
Later in past afternoon we came back and explored the junction Govind Nagar (Beach #3), the main 'town' is small and has a handful of shops and local dhabas (Eateries), we had dinner in one of the dhabas, tried some exciting varieties of seafood and the day concluded.
Note that-
Excursion to Elephant Beach is dependent on weather conditions, so keep your alternate plan ready, if this has been canceled.
You can carry an extra pair of clothes for snorkeling, there are changing rooms available.
It is advisable to pack your food and water if you are planning to stay for a longer time at Elephant Beach. There are limited or I would say no options to drink and eat.
Day 5: Leisure day, beach hopping & roaming around the Havelock Island
This day is devoted to your likings and preferences, ask yourself what your heart wants to do, and just go with the flow, and enjoy your freedom, the entire island is waiting outside for you.
We wanted to explore the island with no plan, no schedule, and no restrictions, just wanted to wander around the island on the bike.
So, it was a peaceful morning for us, we started slow, enjoyed our morning breakfast sitting on our private balcony, breathing in the fresh air, hearing gusts and leaves listening to chirping birds, roaming around our villa, exploring our resort, clicking some pictures and videos.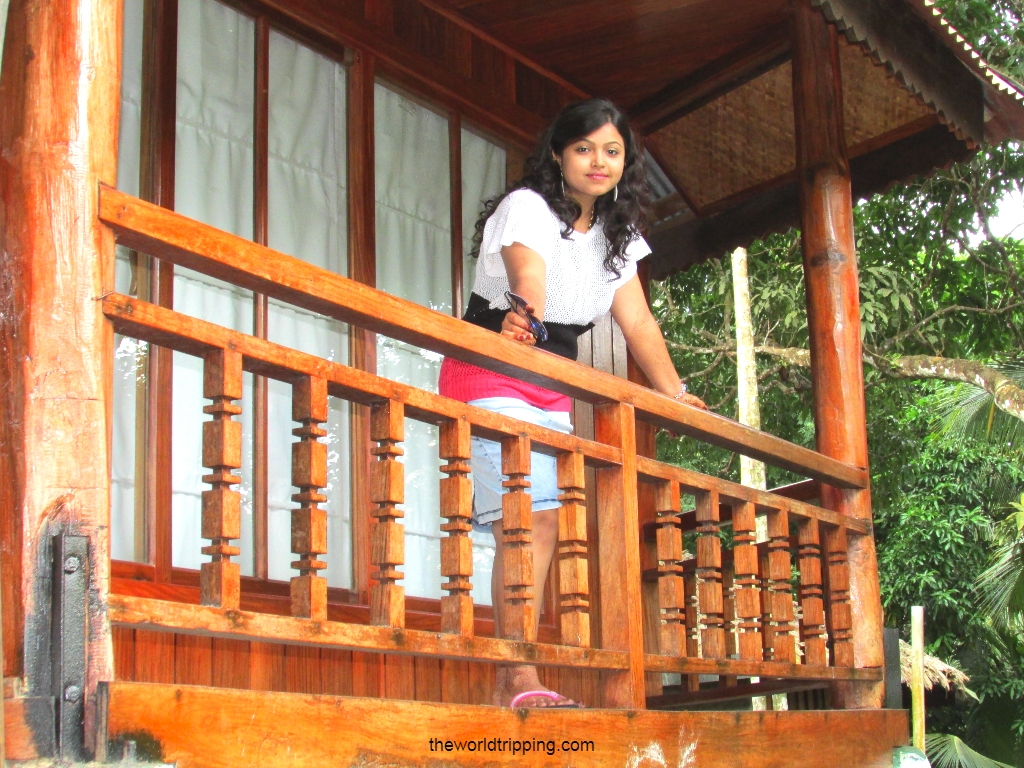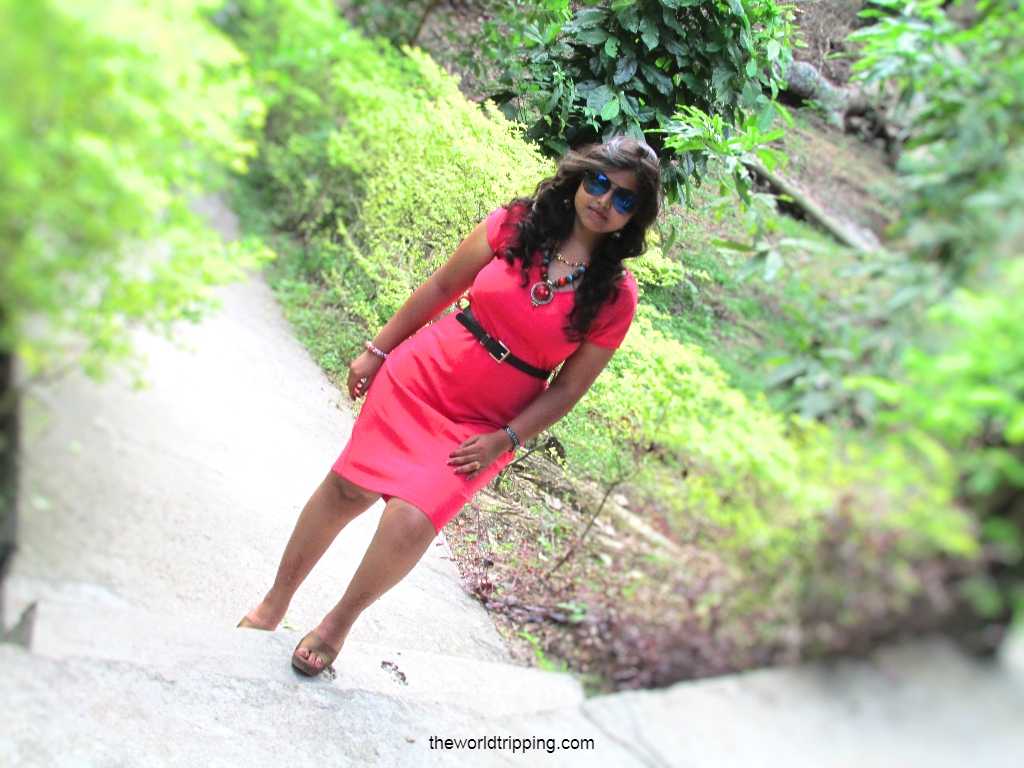 Later, we rented a motorbike (Honda Activa) for INR 400/day from our hotel and hit the road. It was a beautiful sunny day, roads were mostly empty and protected by big trees on both sides, playing hide and seek with the sun, you'll observe old-fashioned wooden houses, Nicobari huts surrounded by arrays of betel nut trees, palm trees, coconut trees, and other tropical rain forest sited all around.
You will just fall in love with the slow & relaxed vibes of the town, which we often miss in our urban city lives.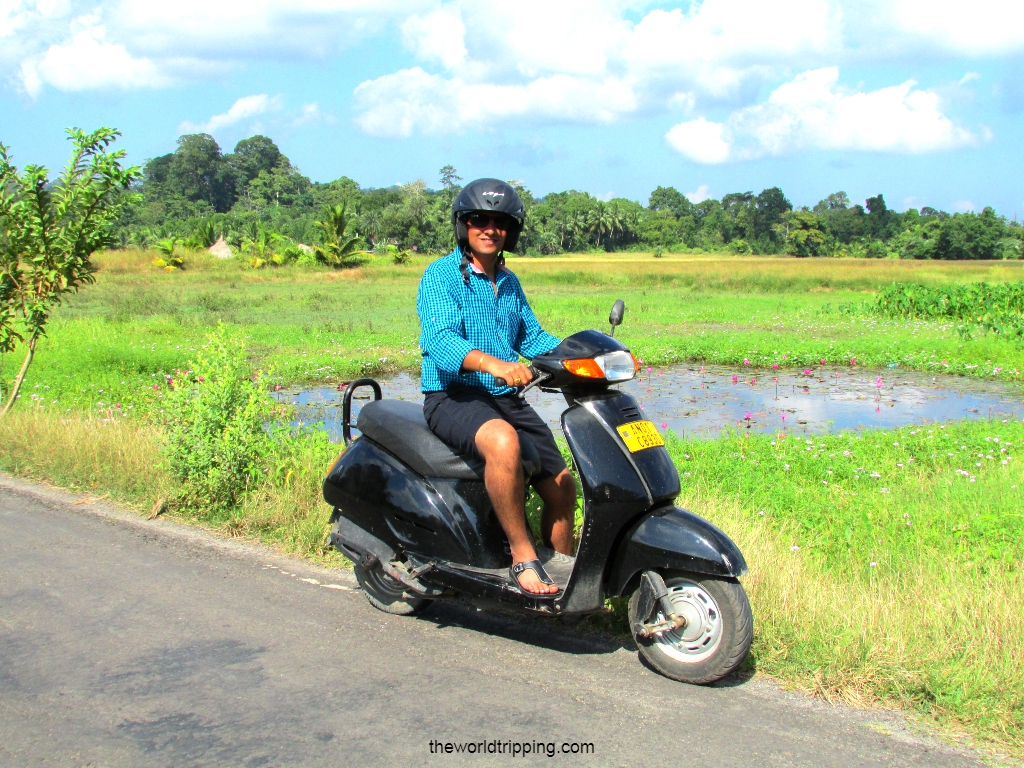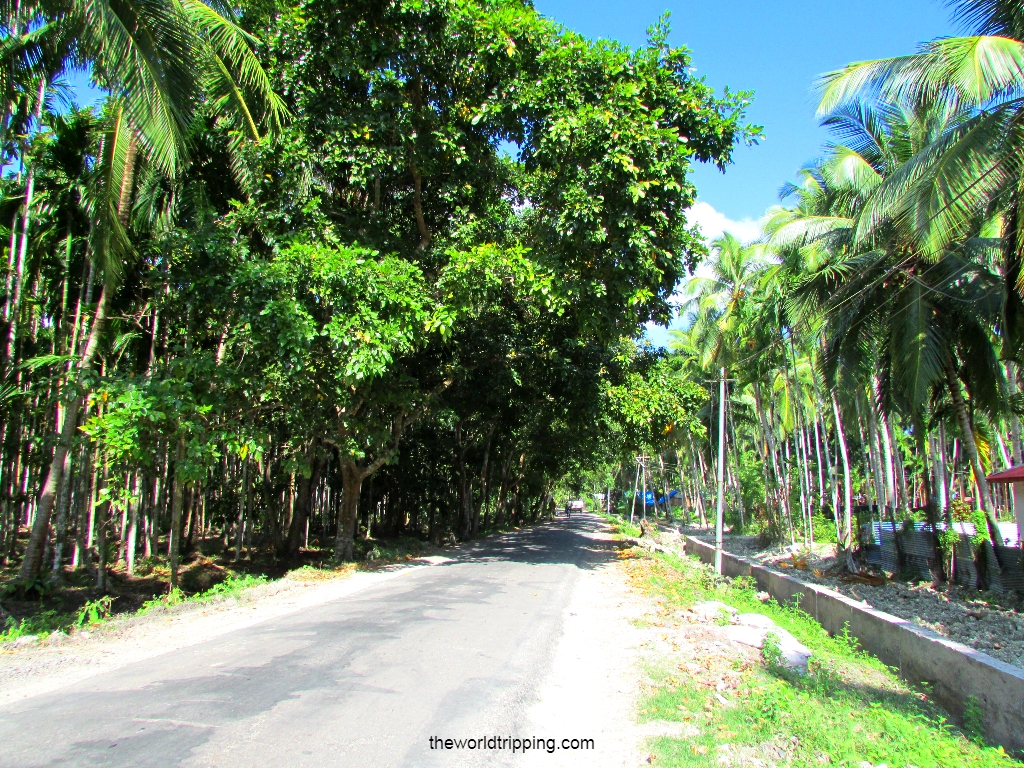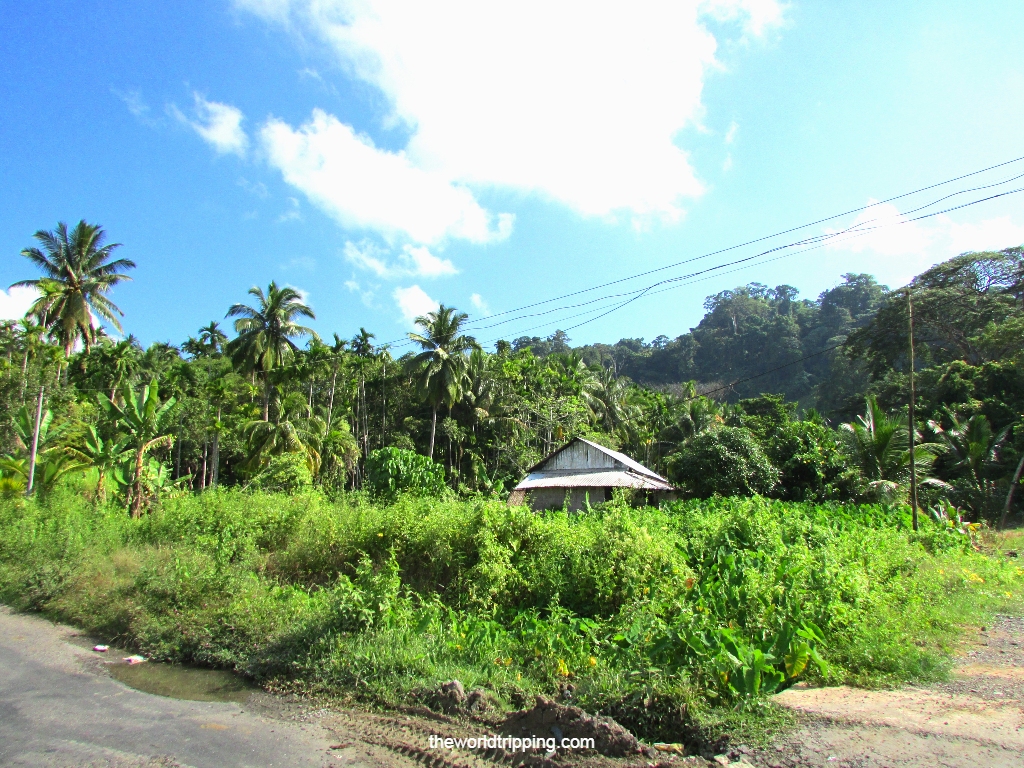 We traveled along the road from Govind Nagar Beach # 3 and Vijay Nagar Beach # 5, all the way up to Kala Pathar Beach where the paved road ends, taking pit stops in between to capture the vistas in our camera.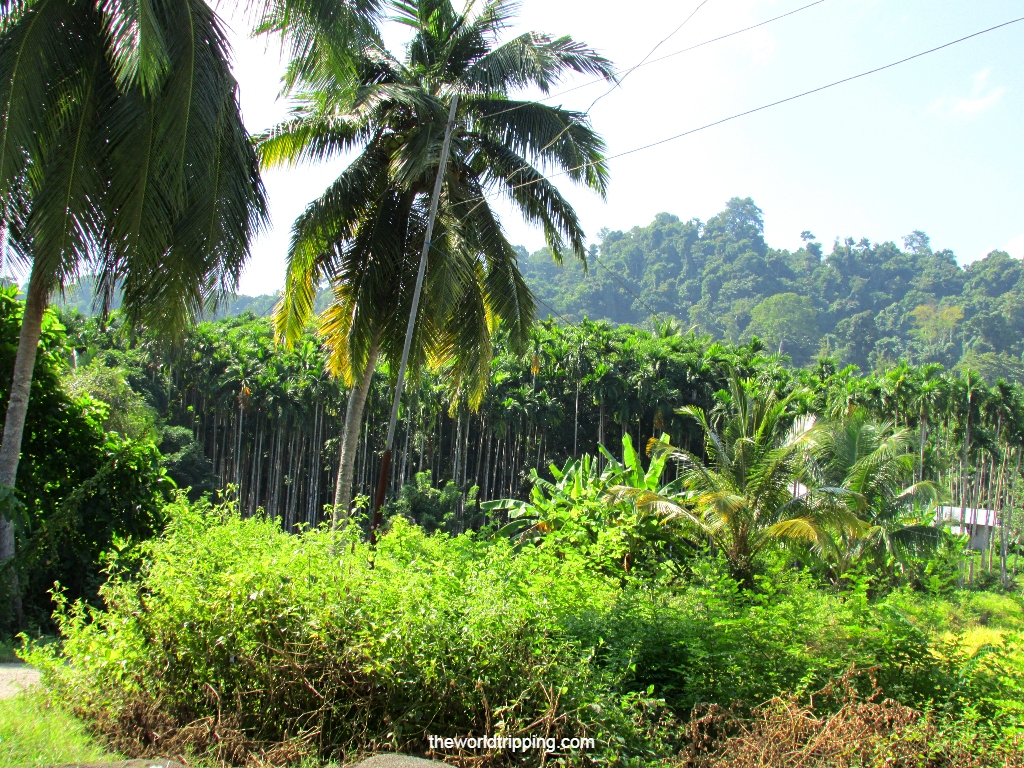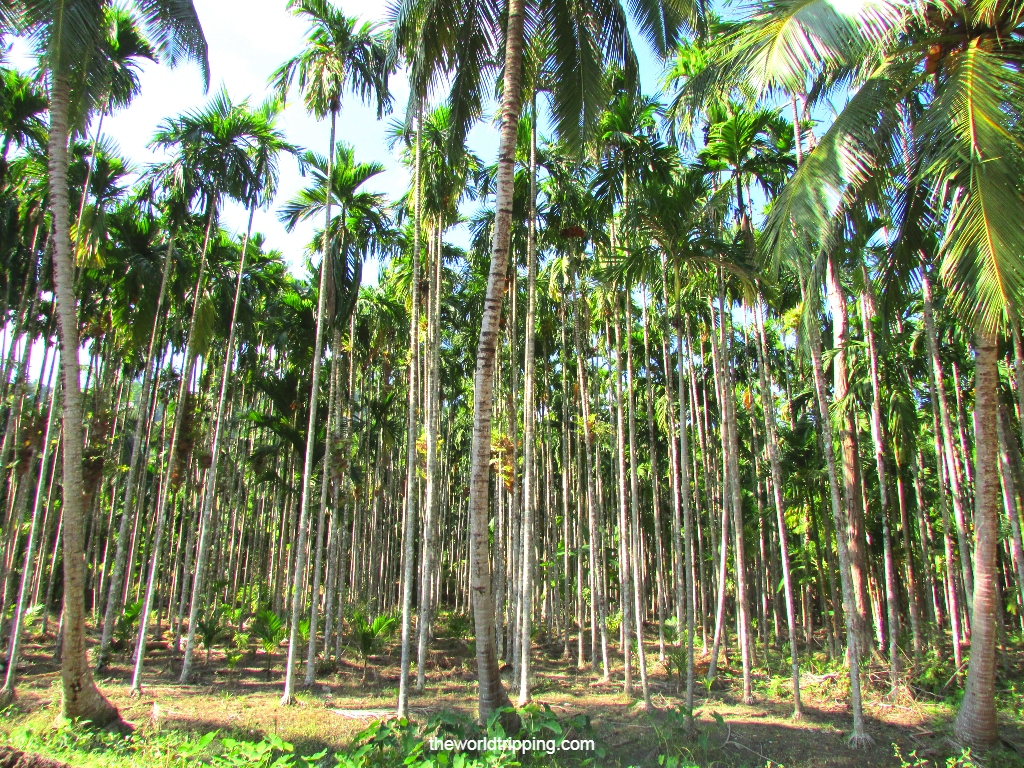 Kala Pathar Beach gets its name from Kala Pathar village and also due to the Black Rocks that enhance the coastline.
We loved spending relaxing time here, it has some virgin spots, and you will feel like you are on some private unspoiled beach where you can lie down, chill on hammocks, go swimming, collect shells, and corals & decorate your sandcastle.
It's a perfect place for newly married couples who seek privacy and a lone blissful WE time.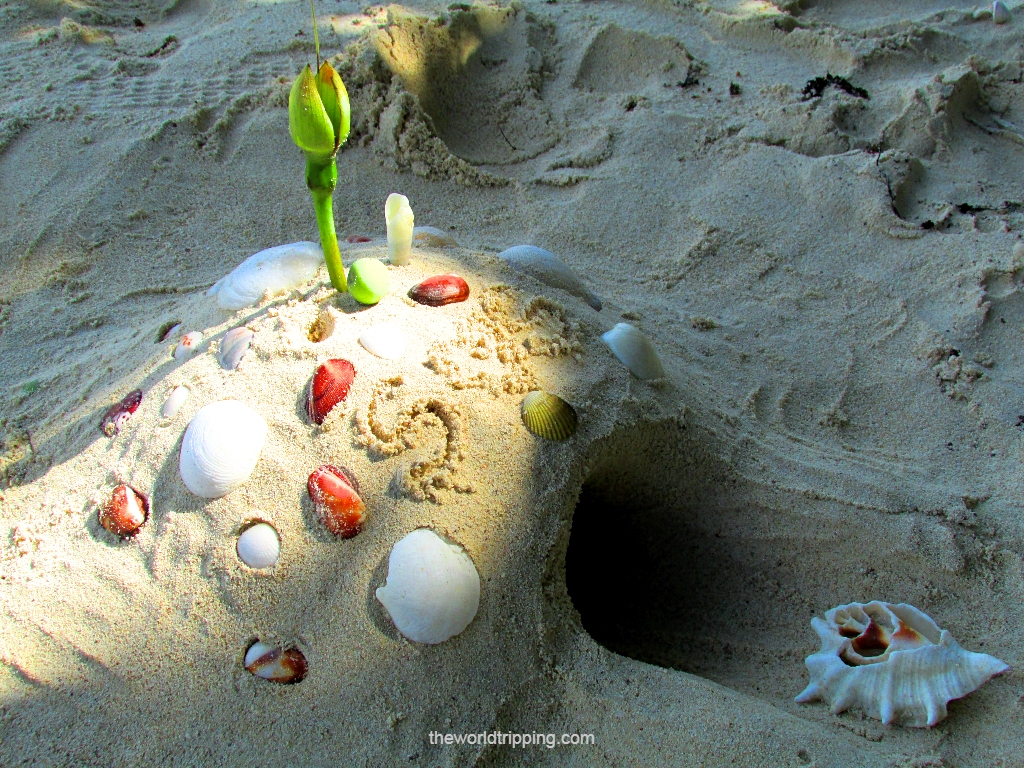 This emerald-colored beach is undeniably photogenic and definitely on top of the bucket list. We found all the beaches in Havelock Island are well managed by the authorities, very safe and cleanliness is appreciable.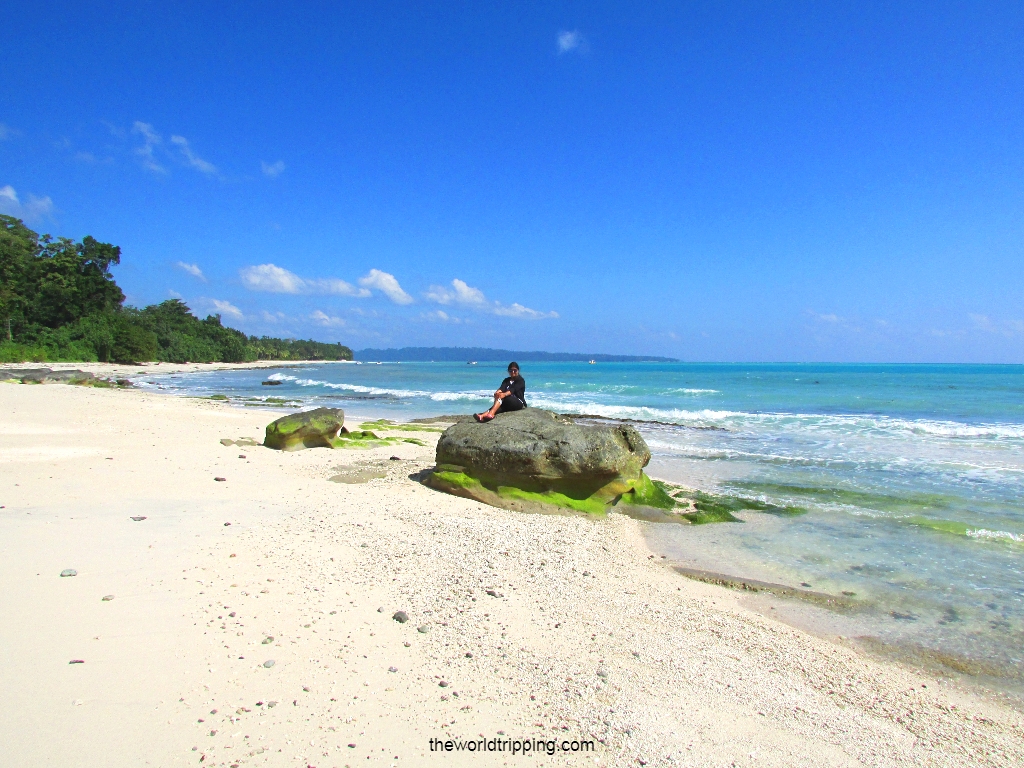 If you haven't performed scuba diving in Port Blair, then you have a chance to experience it here in Havelock Island & instead of beach hopping, you may go for Scuba from one of the certified dive centers (Barefoot, Dive India, etc.)
Those who love adventures like trekking in the rainforest jungle or some of you may be interested in fishing trips, which can be organized by Wild Orchid Resort, Barefoot, Emerald Gecko Resort, etc. Just enjoy your day as per your choices at your own pace!
For lunch and dinner, you can try several options from budgeted restaurants in the Govind Nagar area to mid-range restaurants like Emerald Gecko to expensive and better-quality restaurants like Red Snapper at Wild Orchid Resort, where they served cocktails & alcohol, seafood platters from fresh fish selections, right from Tuna Steak, Lobsters, Tiger Prawns all are freshly available. The food and the ambiance are amazing, it's a little expensive though. That's how you can spend your Day 5 in Havelock Island.
Day 6: Return to Port Blair, explore the city, visit museums, shopping in Aberdeen Bazar
Renowned as the heaven for adventurers, trekkers, nature lovers, foodies, and honeymooners, Havelock Island manages to maintain its charm that is 100 percent tourist-friendly. It's now the time to say bye to Havelock Island with a promise to come back again…
We checked out from Silver Spring Resort and came back to Port Blair by Makruzz in the morning. After checking in to the same J Hotel in Port Blair, we decided to visit museums in Port Blair – Zonal Anthropological Museum and Naval Marine Museum (Samudrika) comprises the city tour.
It's a wise decision to spend afternoon time exploring museums to stay indoors and it will keep you busy in exploration.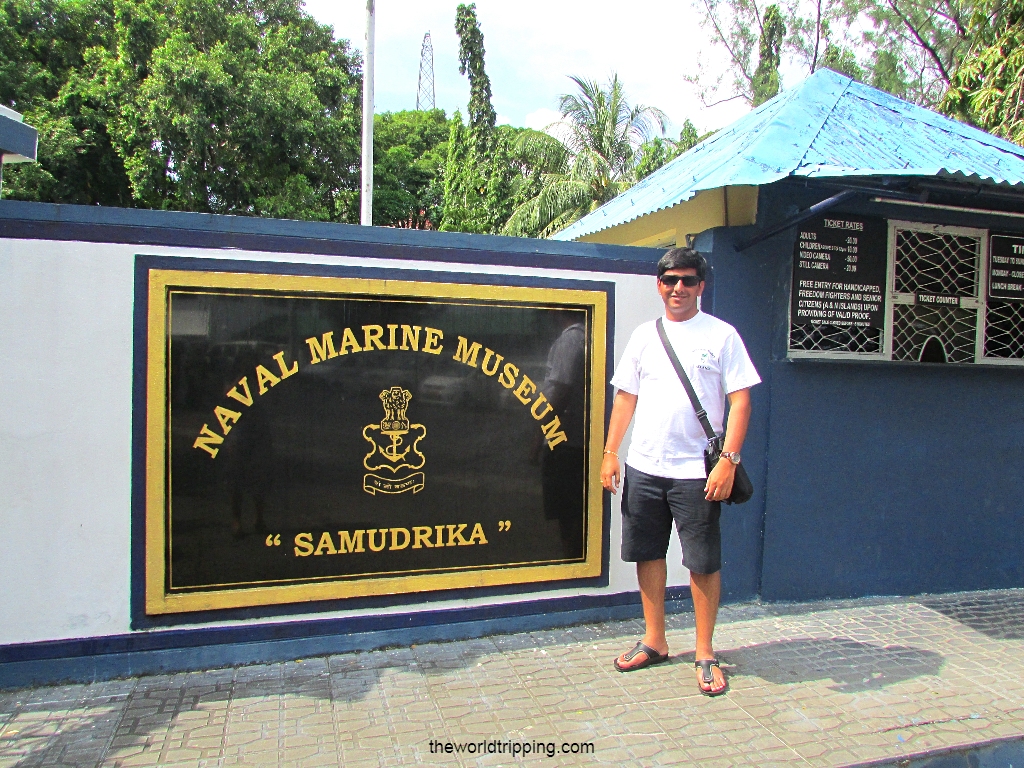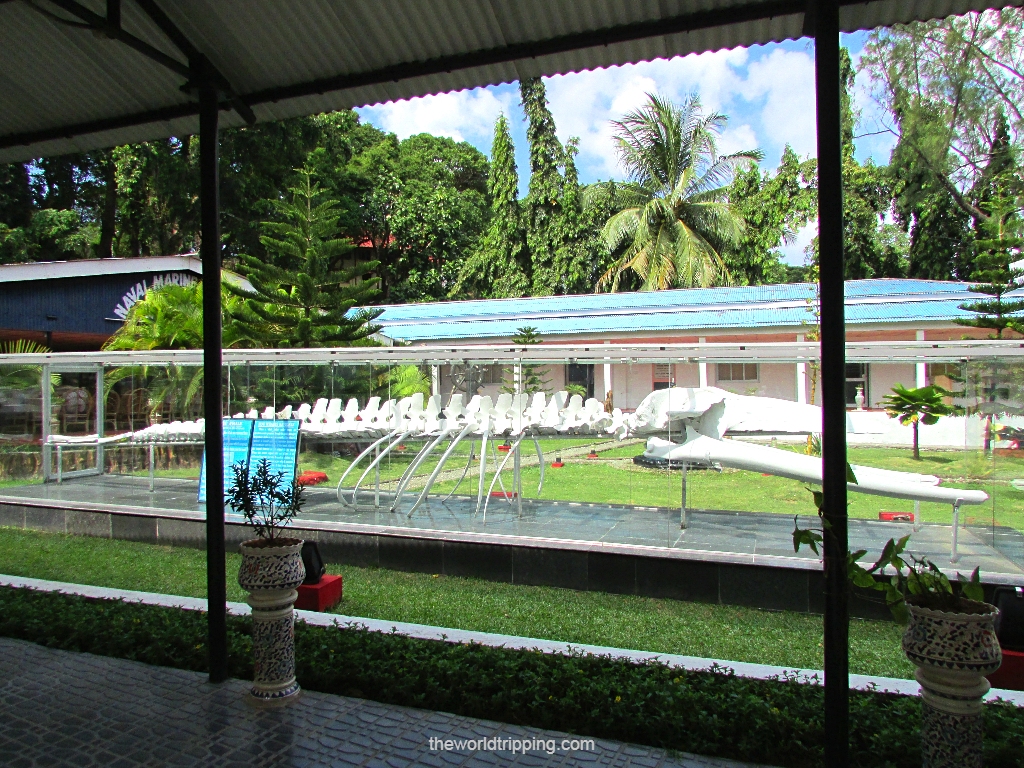 Zonal Anthropological Museum is just a 2 min drive from our hotel, and from there Samudrika Naval Marine Museum is a 5 min drive away.
You will get the opportunity to learn and understand the tribal life in Andaman and Nicobar Islands through the museums. Spend an hour or less depending upon your interests. Also, visit adjoining souvenir shop to buy the collectibles.
The other one, the Naval Marine Museum often called Samudrika, run by the Indian Navy, has a collection of unique varieties of corals, seashells, and some species of fishes to educate various aspects of marine life underwater. Both are recommended for curious-minded people.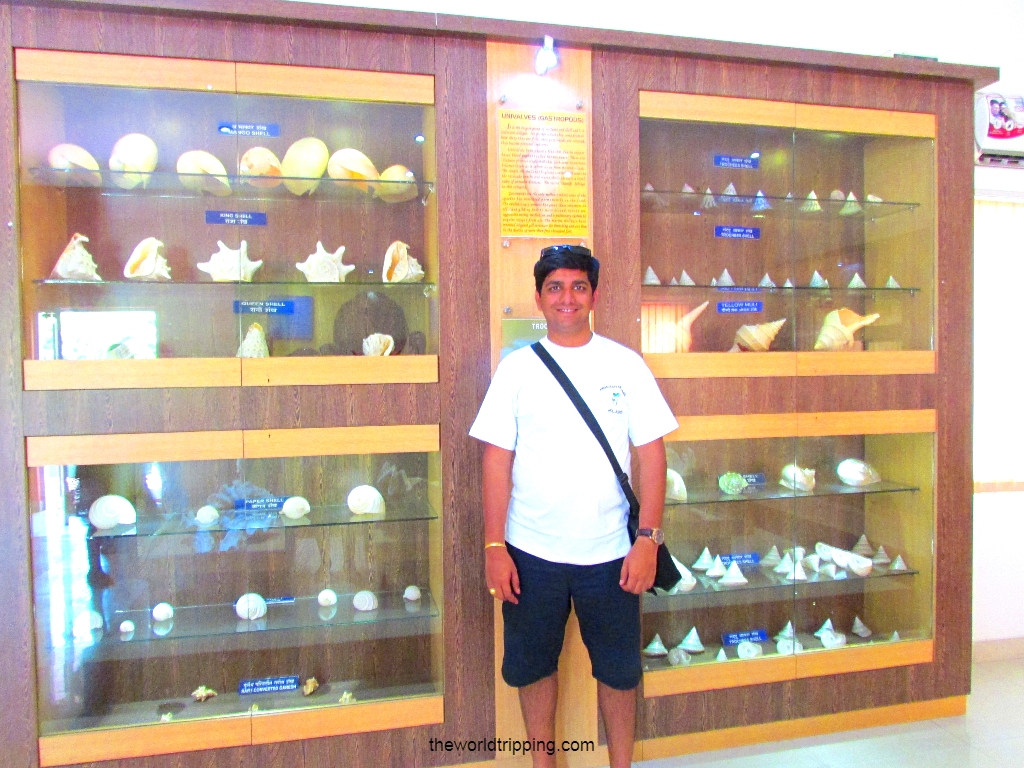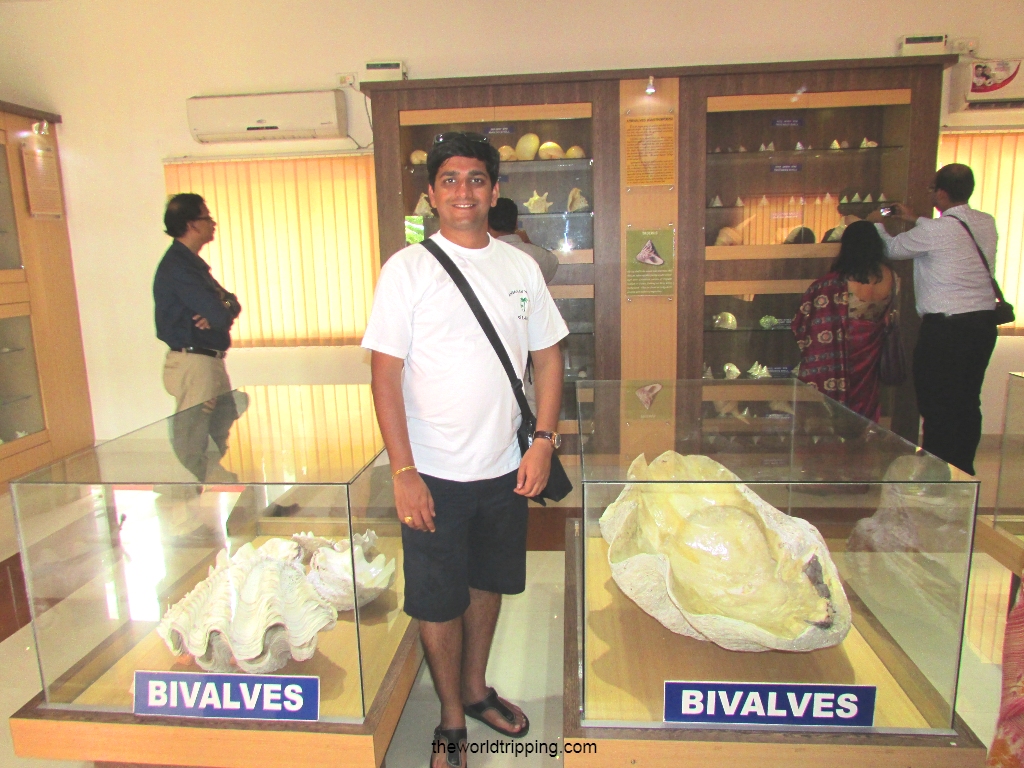 Later in the evening, we were roaming in and around Aberdeen Bazar for shopping. Aberdeen Bazaar is a famous marketplace in the heart of Port Blair city, where you will find not only groceries, vegetables, fruits, spices, ornaments, clothes, and souvenirs but also it is a hub of various shops like ATM, telephone, internet cafe, restaurants, lodging, travel booking companies, etc.
Do not forget to take souvenirs back home. If you find souvenirs expensive in some shops, I recommend 'Andaman and Nicobar Emporium – Sagarika', a government-aided store where you will find them at reasonable rates. That's how we spent our Day 6 exploring the city, shopping, and of course, eating local delicacies.
Day 7: Mount Harriet National Park, Chatham Island & Chidiya Tapu
It's Day 7 in the Andaman Islands, and there are still some interesting attractions to visit. After heavy breakfast, we came to the Chatham ferry jetty located on Chatham Island by car (You can take a taxi/auto) to board a huge ferry boat. You'll really enjoy this ferry boat ride of 10-15 min, which takes you to Bambooflat ferry jetty, capable of carrying motorbikes, and cars along with people is a great way of local transportation here.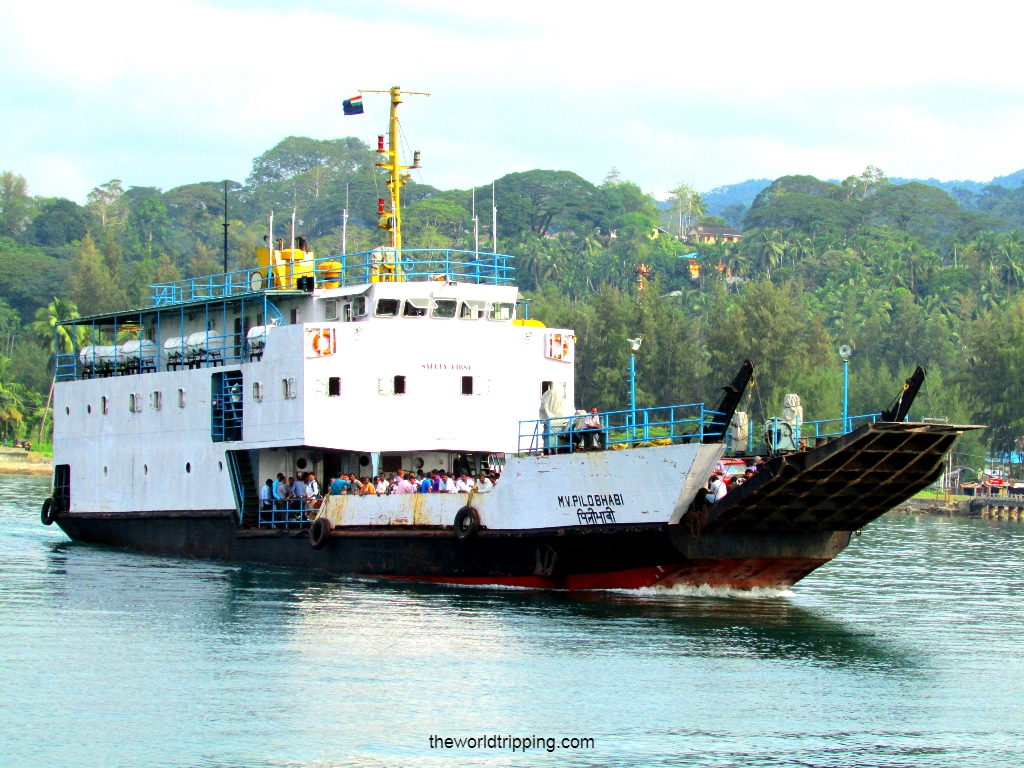 You need to hire a jeep from Bambooflat jetty to Mt. Harriet National Park, a 5.1 km road that passes through the lush tropical forest. During the journey, your driver will show you the place from where the picture of the old Indian 20 Rs. currency note was taken.
It's the third highest peak in the A & N archipelago, offering great views of coastal terrain from their watchtowers, you will get the view of North Bay & Ross Islands from an Emerald viewpoint.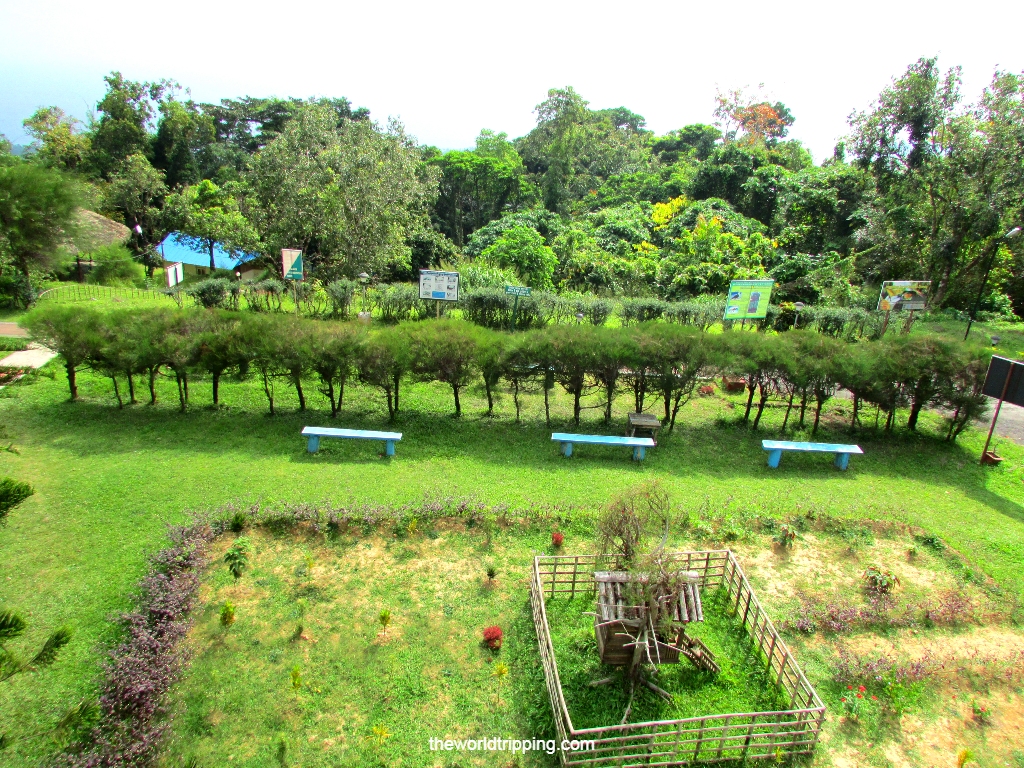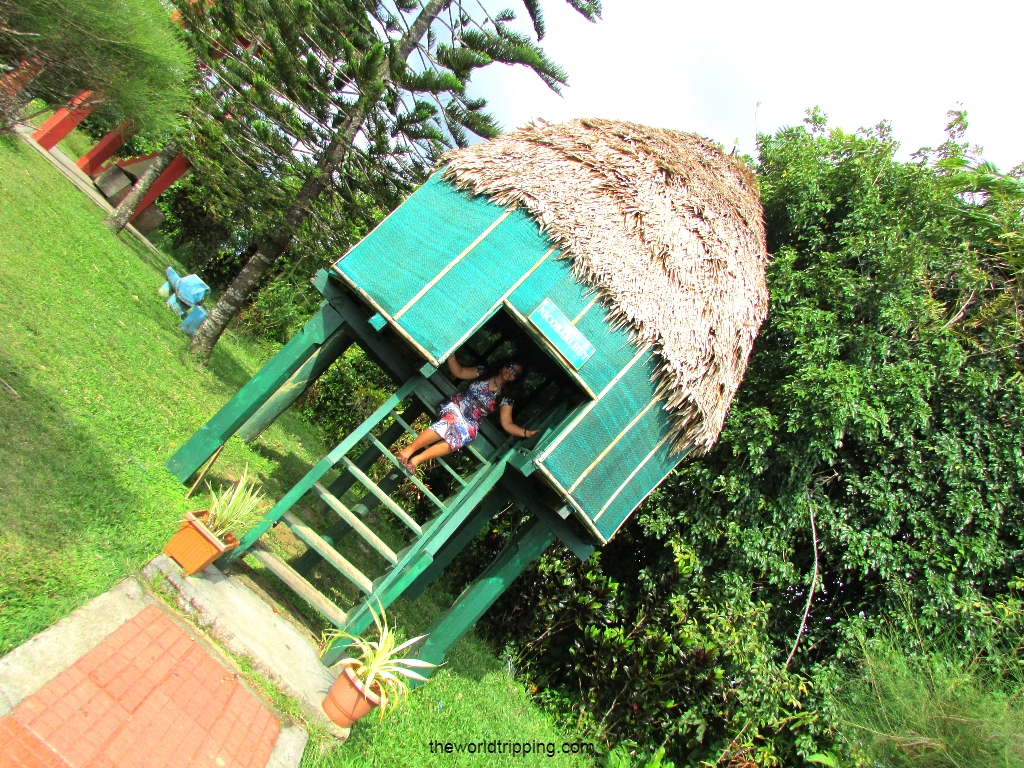 It is a home for a variety of butterflies and one of the famous trekking spots. The trail begins from Mount Harriet and ends at Madhuban offering sights of exotic plants, wild birds & animals, and butterflies along the way.
There is a hiking opportunity at Chidiya Tapu as well, famous for bird watching. For those who are interested, I would recommend taking a guided trekking tour or traveling in groups for the safer side. We did not go trekking, because it requires more relax-time, and we have other plans for the day.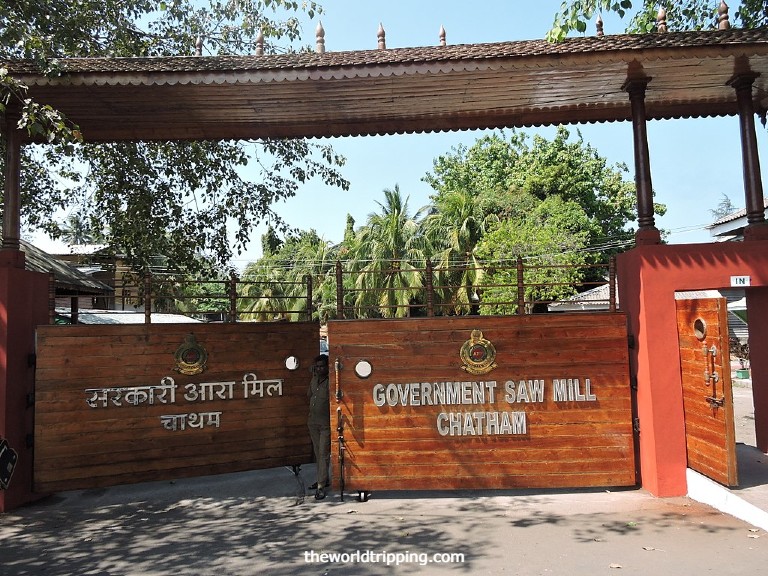 After returning to Chatham Island by the same ferry, we went to see Chatham Saw Mill, one of the oldest & largest in Asia, was set up in 1883 and is still running to fulfil the requirements of saw and timber for construction on the island.
It will be an informative tour of an hour or less, where you learn about the types of woods available on the island, and its processing, cutting & shaping techniques as per the requirements. The museum displays some wooden artifacts which demonstrate the skill of local people.
One can visit the other attractions of Chatham Island, Japanese War Bunker of Second World War & Forest Museum located near the Chatham Saw Mill if you have enough time.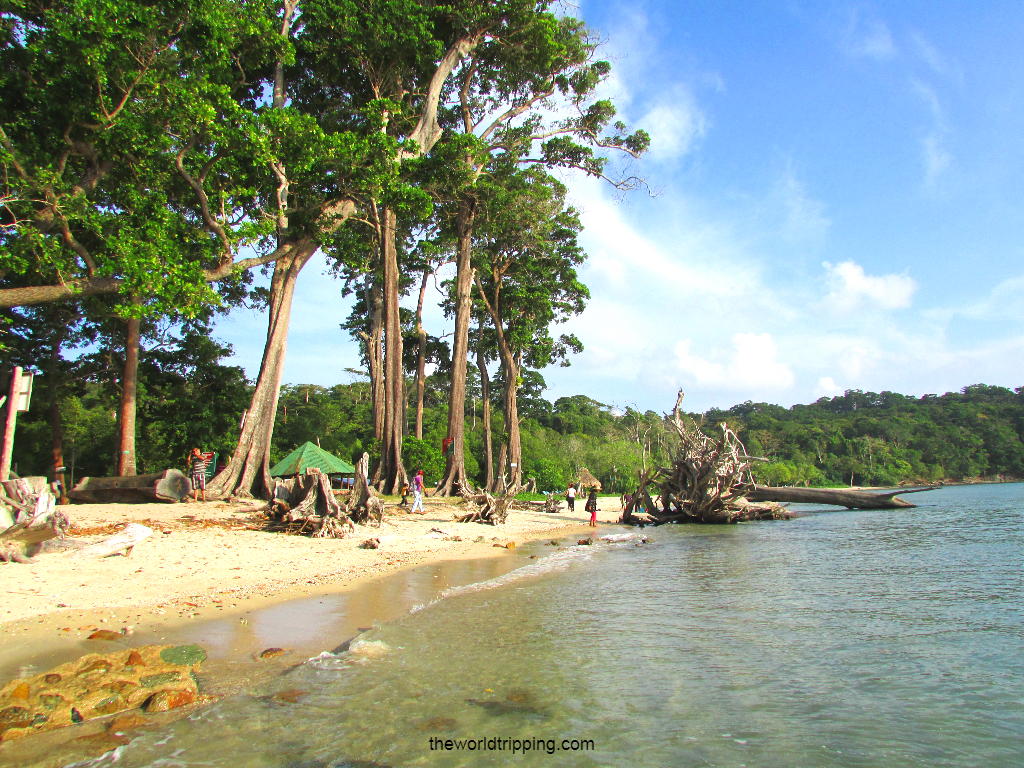 We ended our Andaman journey with Chidiya Tapu, which is 30 km from Chatham Island, and to reach here you need to cross the entire Port Blair City.
This beach is undeniably beautiful and famous for its spectacular sunsets. As I said earlier it is famous for birding and that's why they call it 'Chidiya Tapu- The translation in English is Birds Island'.
It is far from Port Blair city and neglected by many tourists, a less commercial place with no water sports, no restaurants & other amenities, which anyway is good for the environment, as a result, you'll find this beach is so clean and serene.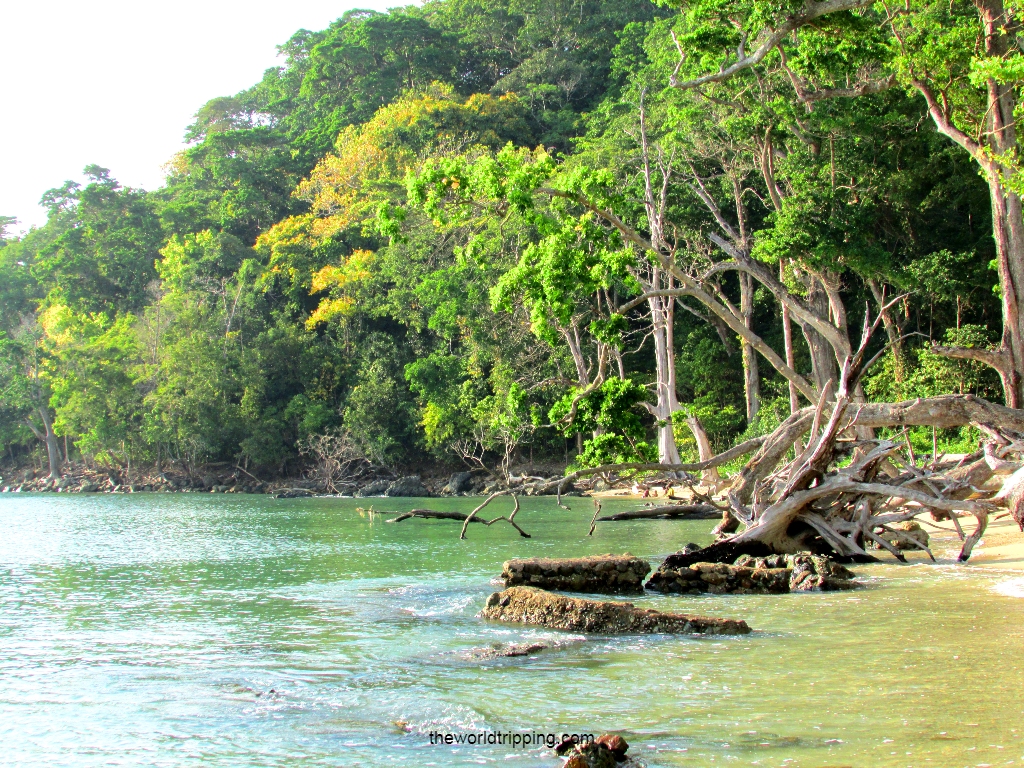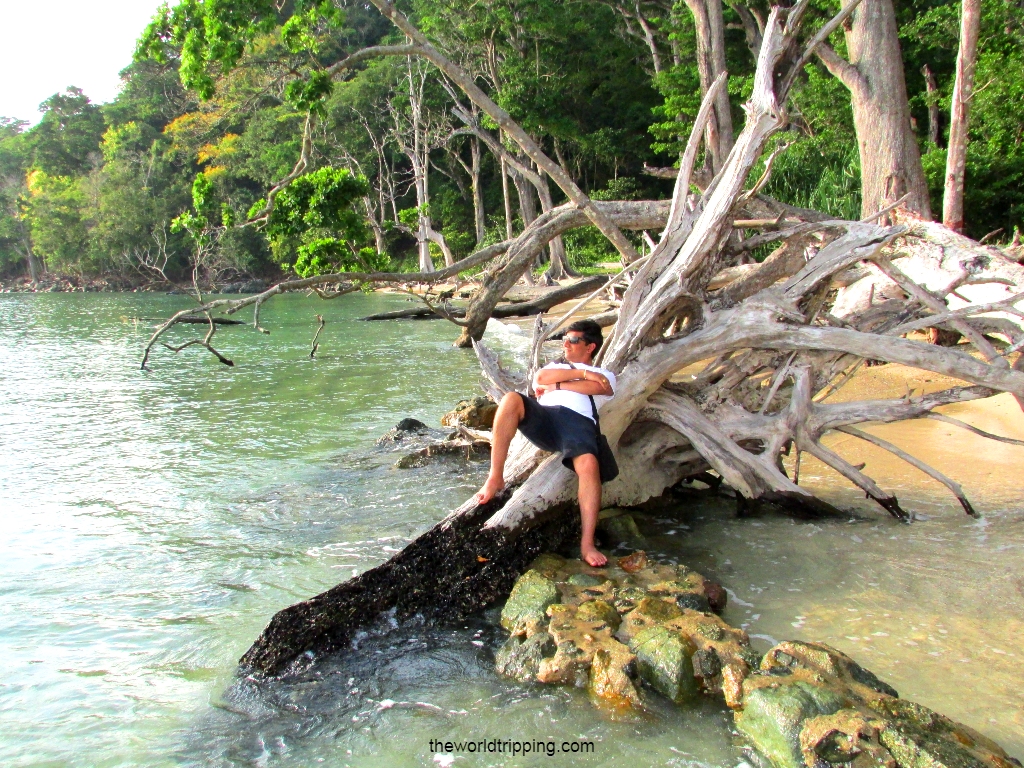 People come here in the evening to see the sun setting down beyond the hills of Neighboring Rutland Island, while the reflection of bright yellow lights on clean and calm water offers the perfect background for sunset photography.
We love the vibes of the beach, it is different than the other beaches, where the water is crystal clear and calm with no waves. The sudden change of landscape from a golden sandy beach to huge lush green trees on the shorelines certainly soothes your mind and soul and makes a perfect end to the beautiful island story.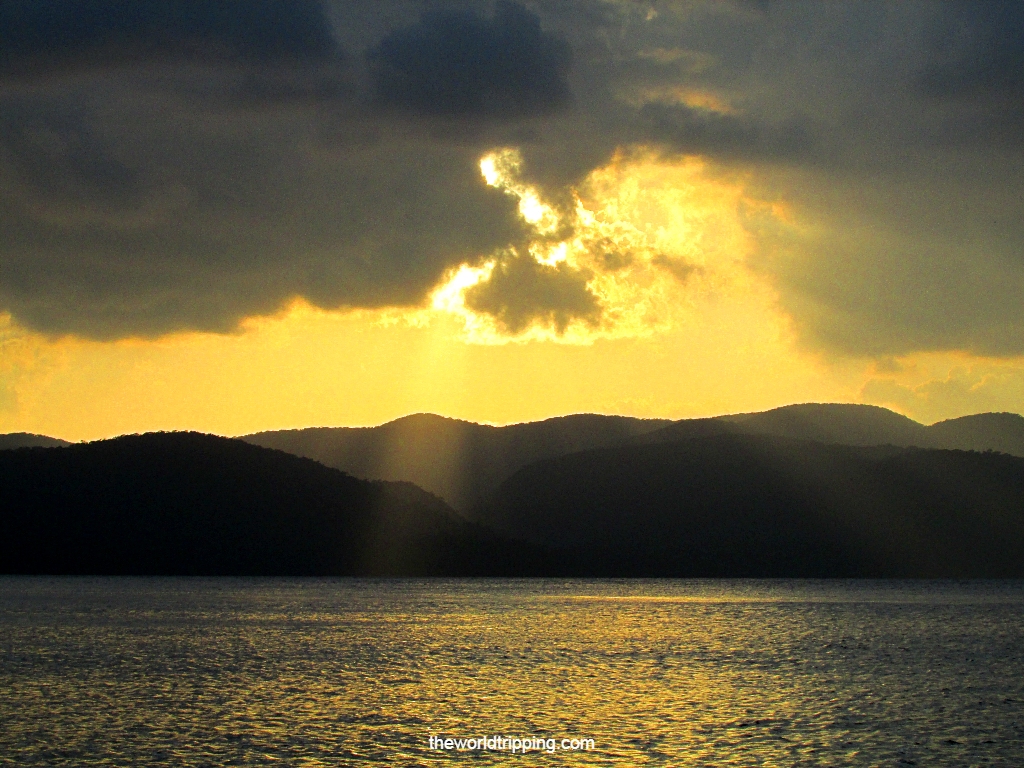 Day 8: Time to say - 'Bye and See You Again'
We checked out from J Hotel after breakfast. We were happy to manage a window seat while going back and enjoyed the extreme beauty of the Andaman Islands from the sky, bringing back unforgettable memories of the Island that we are going to cherish for a lifetime.
So, when are you planning for Andamans? or have you already been to this magical place? Whatever it be, on your next trip to Andaman, do not forget to include the aforementioned places on your travel itinerary.
This itinerary is almost suitable for every kind of traveler or you can customize your travel to Andaman with the help of our list of things to do, from where you can decide your priorities & choices and feel free to tailor-made Itinerary as per your taste! you will be refreshed & gratified is a promise!